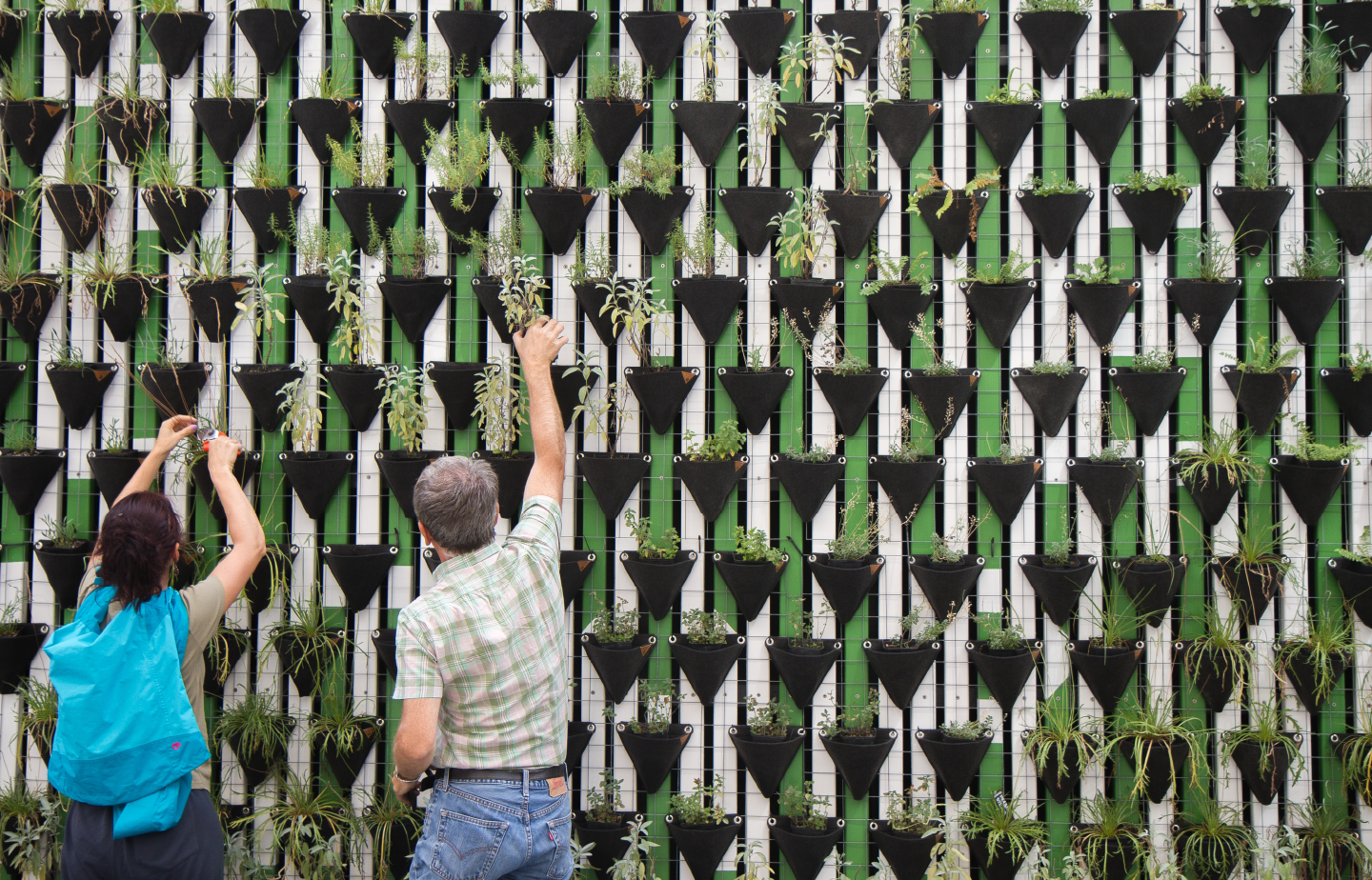 QUESTIONS & ANSWERS
To ensure that all applicants receive the same information about the competition, we will be posting all relevant questions and answers on this page.
Please note that the question submittal process will be open throughout the majority of the application window, but will close 15 days prior to the application deadline at midnight MST on Friday, March 3, 2023. Questions will not be answered after this date.
Please click here for a statement from Mayor Mendenhall on the Salt Lake Bees.
---
If you submitted a question asking how to submit your application:
To submit your proposal and find further information on the Ballpark NEXT competition, please visit https://www.slc.gov/ballparknext/. You'll see detailed instructions on the website, and additionally you can download the instruction document and the bottom of the page where it says: Please click here for the full list of Application Material Requirements by applicant type, including an outline of the online application process.
---
Q) Have you considered how to make this an ethical contest?
A) Ensuring an ethical contest from start to finish for our Ballpark NEXT Design Competition is of great importance to us. The entry rules and guidelines and judging structure were thoughtfully created based on similar competition processes. All parameters went through legal review to ensure a clear and fair process for the competition.
---
Q) Are the Salt Lake Bees moving? Does this mean the City is losing AAA baseball? 
A) Yes, the Salt Lake Bees will be moving from their current place of residence at Smith's Ballpark in Salt Lake City to a new location in South Jordan. Regarding the ballpark site's future use, that is yet to be decided. We encourage anyone and everyone with an idea for the site to submit them formally through the City's Ballpark NEXT design competition! 
---
Q) When submitting a resident proposal, each question given indicates a word limit of 500, 1,500, or 2,000. Is that a minimum or maximum? 
A) Each question indicates a character limit (not words), and they are indicated in the prompts, including 500, 1,500, or 2,500, depending on the question. Those 500, 1,500, and 2,500 limits are the maximum amount of typed characters that can be used per section. 
---
Q) When looking to submit a resident proposal it says that I can include up to two 25 MB files. Can these files include multiple pages and images? 
A) Each file referenced should be one page, which has a size limit of 25 MB per document and the document format should be no larger than 8.5×11" or 11×17". For example, if you submit two documents for the resident application, each document should be one page only, cannot be larger than 25 MB, and should be sized to 8.5×11" or 11×17".
---
Q) I read that city employees are not eligible for prize money. I was recently appointed to a city commission and wondered if that would apply? 
A) For the purposes of this competition, City commission members are welcome to participate, but like City employees, will not be eligible for prize money.
---
Q) Who is judging the competition? How will residents have a voice in the selection process? 
A) Residents will have a voice and vote as part of the selection process, as outlined below and on BallparkNEXT.com:
To determine the final selection, each submitted concept proposal will go through two rounds of review and a final vote.  
Round 1: A selection committee made up of City staff will review all concept proposals and may select up to ten semi-finalists in each category to continue to the next round. 

Round 2: A selection committee made up of members of the community, public, and private sector will review all semi-final concept proposals and may select up to three finalists in each category to move on to the final round

Final Round: While the final selection committee will review the concept proposals submitted by the finalists, the final round will include a twist! The public-at-large will be invited to vote, alongside the final selection committee, on the concept proposals they think are best! A final winner will be announced in each category.
---
Q) How will Ballpark residents learn about opportunities to have meaningful input in addition to the competition? 
A) With the news of the Salt Lake Bees leaving, the City created the Ballpark NEXT Design Competition so that residents may provide their ideas to potentially inform and inspire the next steps of the City's development of the ballpark site and City-owned adjacent properties. One of the foundational documents of the competition itself is the recently completed Ballpark Station Area Plan, which included several months of extensive community engagement to identify the neighborhood's goals. There will be additional opportunities for meaningful input to take place. City staff is already working directly with local businesses in the area to gather feedback on their concerns and ideas for what's next, as well as meeting with local community councils and organizations, and reaching out to area stakeholders on potential partnership opportunities.
---
Q) Is it possible to obtain floor plans and section drawings of the existing stadium?
A) As you design your proposals, feel free to look through the building structure document here, which includes civil, structural, and architectural drawings, to better understand the stadium's build and layout.
---
Q) Are you allowed to submit animations in the proposal? Can a link to the animation be included in the presentation?
A) While supporting documents may be submitted with your proposal, they must align with the following requirements:
· Document Format: 8.5 x 11 or 11 x 17
· File Format: PDF or JPG only
· File Size: Max 25 MB for each document
More information can be found here.
---
Q) I have created a conceptual image for my proposal using photos from various internet sources and images I've purchased. How will this impact my submission?
A) Regarding the usage of materials submitted, we have outlined the expectations for the contest below:
All materials submitted as part of an entry, including but not limited to drawings, renderings, photographs, photocopies, and digital files, shall become the sole and exclusive property of the City. All competitors grant to the City a worldwide, perpetual, royalty-free, non-exclusive right to use, copy, distribute, translate, modify, display, and prepare derivative works of entries, as well as the right to authorize such uses by others, in any medium now known or hereafter devised, for any purpose, including, but not limited to, development of design and construction
documents, publication, and exhibition of the concept proposal. The City will make reasonable
efforts to credit competitors.
By submitting an entry, applicants certify that the materials and ideas submitted are original and have not been previously published. Applicants additionally certify that neither their entry, nor the use thereof, violates, infringes, or otherwise conflicts with any copyright, trademark, or property right of any third party.
In short, please do not knowingly violate another creator's rights by utilizing work that is not your own. However, if you are unsure about the ownership of materials used, or your ability to use the materials legally, you can:
A) Notify our team in your application
B) Credit your source
---
Q) Where can I get information regarding the land cost of the ballpark site?
A) If you are interested in learning more about the parcel's cost, both CoStar and LoopNet can serve as great jumping-off points. However, speaking with someone at a brokerage company could be a route worth pursuing if looking for more detailed information.
---
Q) When completing an application as a development professional, is it required that I input the organizational information that has asterisks alongside the question? Or is that optional?
A) When submitting your proposal, an asterisk notes the information required to complete your application. If you are not submitting on behalf of an organization, you can click on the box in the application that reads, "If you are not submitting on behalf of an organization, please click here and you will move to the next step". Clicking this box will allow you to bypass the organizational information.
If you are submitting on behalf of an organization, asterisks indicate what information is required, including which specific prompts allow you to state N/A if it is not an applicable field.
---
Q) Does the development professional need to be a licensed architect, planner, or engineer?
A) In regard to the Ballpark NEXT contest, a development professional is defined as:
A person skilled in an area related to real property development. Development Professionals work in fields that require prolonged and specialized intellectual training related to real property development and profess attainments in special knowledge as distinguished from mere skill. A Development Professional may include a planner, architect, or engineer. The Development Professional does not need to be a resident of Utah and may submit a concept proposal as part of a team.
---
Q) Do proposals need to comply with zoning regulations?
A) The Ballpark NEXT design competition is the first of many phases in the future development of the stadium's site—an initial stage that primarily entails high-level visioning. Your proposal does not technically need to comply with the existing zoning regulations. However, we'd like to point you to Pillar 5 of the competition's requirements. All five competition pillars can be found on www.slc.gov/ballparknext/
Pillar 5: Creative Yet Feasible
Don't let existing zoning regulations or other current site constraints limit your imagination, but make sure your concept proposal is feasible (i.e., follows the laws of gravity). As a guiding point, the following plans were shaped by community input, and applicants should use these plans to inspire their concept proposal.
Extra: If you know what current limitations need to be changed as part of your concept proposal, include the recommended changes needed to make your concept proposal feasible.
---
Q) Is it possible to adjust the 1300 S and West Temple roads that run through the site since they are City-owned facilities?
A) Any future changes would require the City's Transportation Division to conduct detailed analyses for safety and multi-modal traffic flow to understand the network impact of any proposed changes. For the purposes of this competition, high-level creative ideas for these roads are welcome. Of note, UDOT has jurisdiction over pedestrian crossings at rail lines. The City's Transportation Department is already working toward the design of the pedestrian crossing(s) across 1300 South that are recommended in the Ballpark Station Area Plan.
---
Q) Will the resident application be simplified for the competition?
A) The Ballpark NEXT competition was officially launched on January 17th of this year. Since then, we have received dozens of resident applications. To ensure that the competition remains fair to all applicants, no changes will be made to the application process. It's important to note that the application was designed to allow for a consistent review process and creates an apples-to-apples way for applications to be judged. If the application were to change mid-way through the contest, applicants would have a different set of criteria to meet, which would invalidate the consistency of the judging standards/criteria. Also, keep in mind that the resident application is only 7 questions long and your answers can be as detailed or as simple as you'd like.
Additionally, the competition has 5 Pillars that are derived from the Ballpark Station Area Plan goals which were established through an extensive community engagement process. The application is designed to encourage residents to think about these pre-established community goals within their response.
You can also utilize the technical assistance tool that takes you step-by-step through the resident application process, which can be found here: https://www.slc.gov/ballparknext/step-by-step/.