At today's meeting, the Council:
requested information from the Administration to update the Impact Fee Facilities Plan. The Council is considering funding a consultant to update the plan by identifying eligible projects, the allowable fee price and underlying methodologies. Impact fees pay for bigger demand on City services and facilities caused by population and employment growth, such as services for Fire, Police, parks and transportation.
discussed the proposed budget for the Department of Public Services for Fiscal Year 2019-20, including a summary of two internal initiatives: the 4-Sight Initiative and the Workforce Evolution Plan. The 4-Sight Initiative is designed to improve City asset management and reduce costs of crisis management. The Workforce Evolution Plan identified evolving needs of the City, including developing a skilled and diverse workforce, and preparing for workforce changes as Baby Boomers are retiring and millennials are entering the workforce. The Council also requested from the Administration additional information to help determine ideal funding levels for parks, the City Cemetery and the Regional Athletic Complex, as well as tree maintenance and new tree planting.
reviewed the proposed budget for the Salt Lake City Fire Department along with highlights of the department budget for this year, including advances in diversity, hiring and recruiting. (Pictured below: SLC Fire Department Chief Karl Lieb)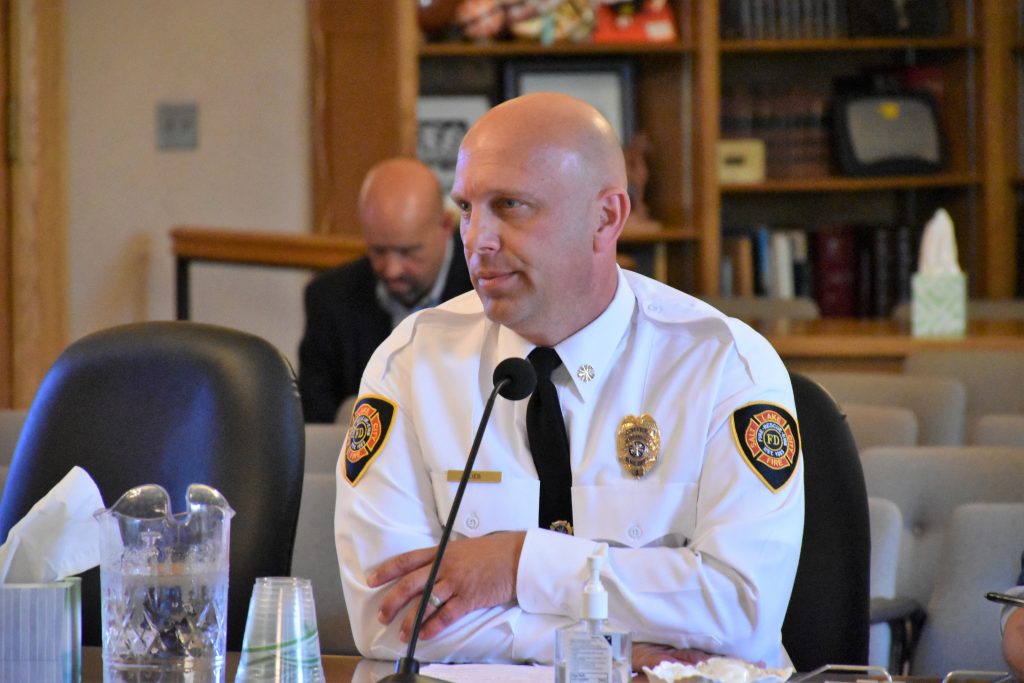 heard the proposed budget for the 911 Bureau and briefly discussed the recently completed performance audit, which recommends hiring additional dispatchers. The bureau exceeded industry best practice of answering 90% of 911 calls within 10 seconds. Over the past 12 months, the bureau answered 95.62% of calls within 10 seconds. The Council also discussed with 911 Dispatch Director Lisa Burnette changing dispatcher protocols that would allow more flexibility for gathering information and better customer service, which they hope to implement later this calendar year.
rescheduled discussions for the Department of Sustainability's proposed budget to Tuesday, June 4th, pending additional information.
interviewed and approved a new appointment to the Salt Lake City Justice Court, Katherine Peters (pictured below).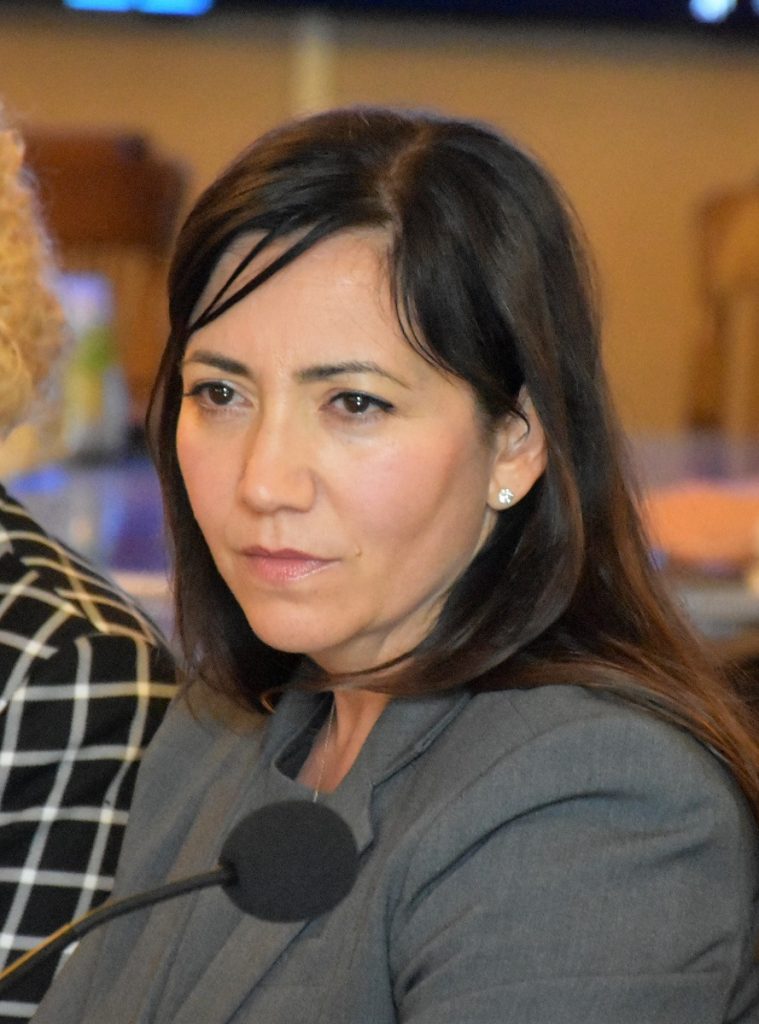 The Council will continue to discuss and adjust the proposed budget in the coming weeks with adoption expected in mid-June. Council Work Session discussions are open to the public. The second of two public hearings to accept feedback on the budget will be on June 4. See the Facebook event here.

Visit the Council's agendas page for meeting documents and video.