At today's meeting, the Council:
continued to discuss and adjust the proposed budget for Fiscal Year 2019-20, focusing most of its conversation on budget issues needing resolution. These items may be citywide or relate to specific departments. Final tax numbers from the County are expected in the coming days, which will help the Council determine final funding options. The Council took dozens of straw polls, giving preliminary approval to:

Delay a proposed rate increase for residential garbage collection services.
Restore funding for the full fiscal year of programs which serve people experiencing homelessness, such as A Place for Your Stuff, Portland Loos, and the Wasatch Community Gardens Green Team.
Move housing loan funds that were proposed for Housing and Neighborhood Development (HAND) to the Redevelopment Agency (RDA) for affordable housing projects. Eligible developers and housing advocates would still have the same opportunities to obtain funding through the RDA that was previously applied for through HAND.
Add two new positions in the Urban Forestry Division, plus money for new tree plantings and the required equipment for planting and pruning the City's urban forest.

Reviewed the proposed Fleet Fund, which supports necessary investment in purchasing City vehicles and equipment, including repairs and maintenance. The Council unanimously supported $4 million in ongoing funds from the Funding Our Future Initiative to replace all police vehicles with hybrid vehicles over a five-year cycle. This increased funding is combined with other City funds already proposed for fleet costs.
---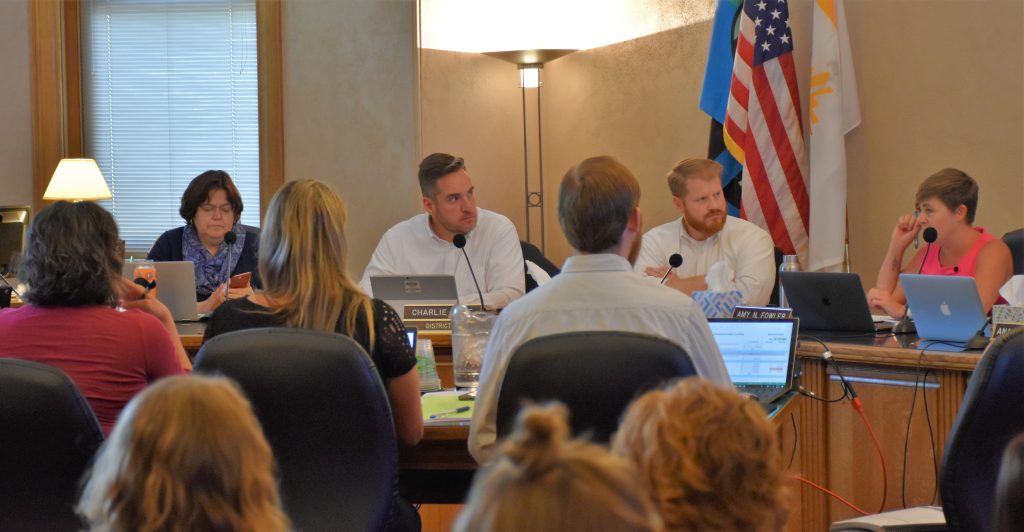 ---
The Council did not hold a regular Formal Meeting this night. The next Formal Meeting and Work Session will be Tuesday, June 11. The Council is expected to take action on the City budget that evening.
Visit the Council's agendas page for meeting documents and video.