At Tuesday's meetings:
the Board heard from more than 50 individuals during the public comment period regarding a tax increment agreement with NWQ LLC for costs associated with public and site improvements in an area north of the Inland Port. People's concerns focused on air quality impacts of the proposed development and opposition to Utah Inland Port. The Board is scheduled to take action on the tax increment agreement on Tuesday, August 27. 
---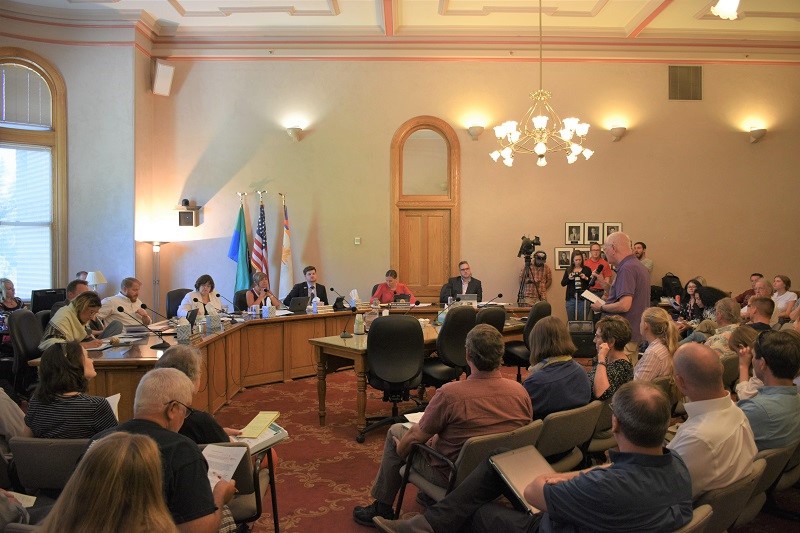 ---
the Board approved the RDA Capital Improvement Program Projects funding, as recommended by the Administration. 
the Council held the Truth in Taxation public hearing. This final step, required by State law, formally completed the annual budget process for Salt Lake City for Fiscal Year 2019-20.
the Council welcomed those who will visit Salt Lake City as part of the 68th United Nations Civil Society Conference, which runs from August 26-28, and has the theme of "Building Inclusive and Sustainable Communities." 
Due to the amount of public comments in the RDA Board meeting, the Council Work Session items will be rescheduled to an upcoming meeting agenda.
Visit the Council's agenda page for meeting documents and video