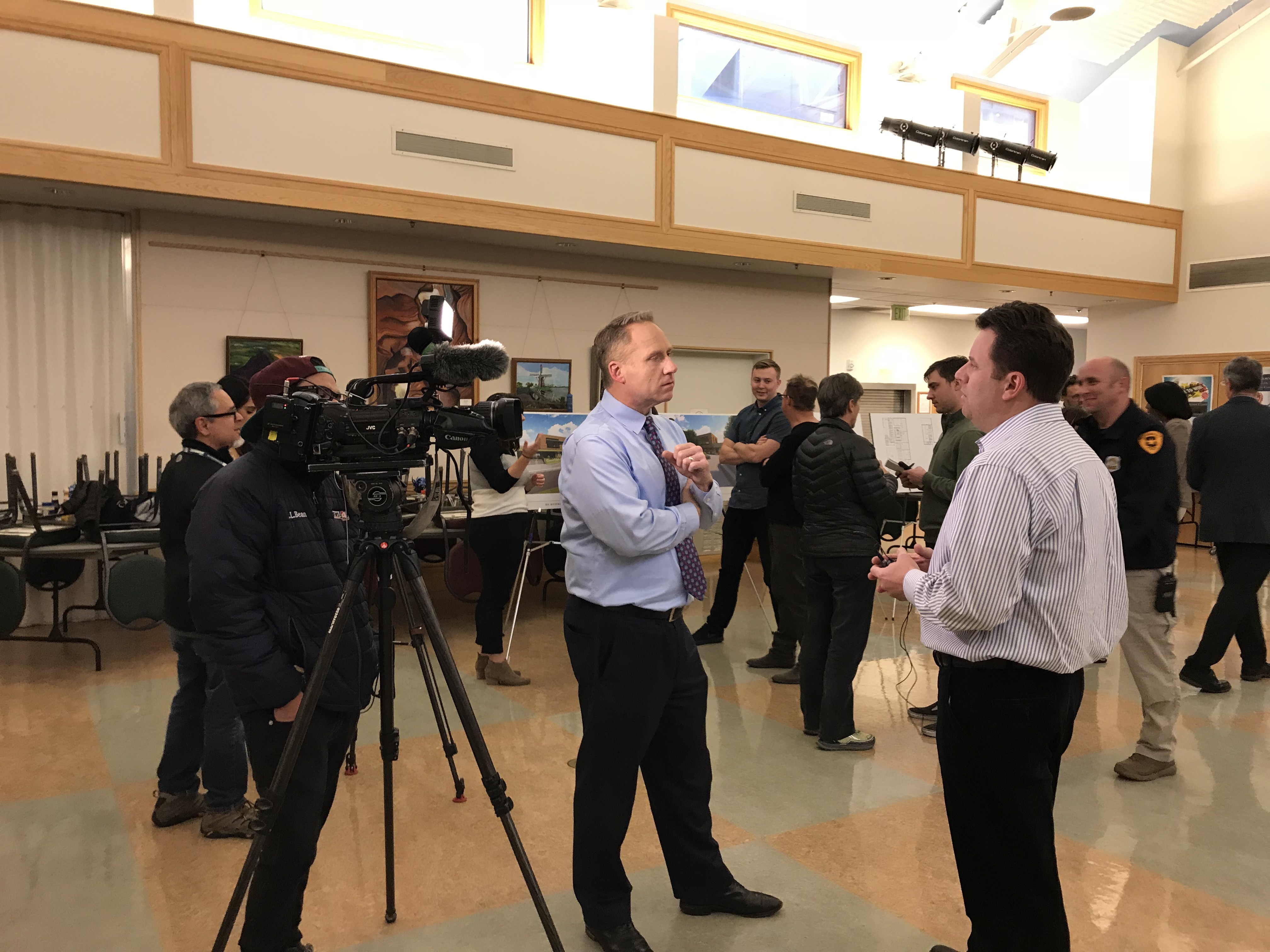 Community Development & Capital Improvement Program (CDCIP) Board
The Community Development & Capital Improvement Program (CDCIP) Advisory Board provides citizens with an opportunity to participate, in an advisory role, in the City's planning, assessment, and allocation of its community development grants and capital improvement programs. The Board provides information from persons who live and/or work in various neighborhoods to aid the City in identifying the needs within those areas and the programs and projects to be completed as part of the City's community development and capital improvement programs.
Board members review US Department of Housing and Urban Development (HUD) project/program proposals and provide prioritized funding recommendations that pertain to the City's Community Development Block Grant and the Emergency Solutions Grant. The Board also reviews and compiles a priority listing of project proposals pertaining to the City's Capital Improvement Program (CIP). These recommendations are also presented to the Mayor and then forwarded to the City Council for their consideration.
---
CDCIP Agendas
CDICP 2019 Agendas
CDICP 2017 Agendas
CDICP 2016 Agendas
---
CDCIP Minutes
CDICP 2019 Minutes
CDICP 2018 Minutes
CDICP 2016 Minutes
Bylaws and Governing Documents
Meeting Information
As needed; during application period October through March, meet weekly on Mondays, beginning at 5:30 p.m.
City and County Building, Room 118, 451 S State, Salt Lake City
---
Member Qualifications
The CDCIP Advisory Board members must be Salt Lake City residents. The Board also requires at least one member is appointed from each council district. Priority is also given to include representation of all income levels, ethnic diversity, persons with disabilities, community advocates and business and commercial interests. Eleven members serve three year terms on the board.
---
Powers and Duties
Coordinate with Housing and Neighborhood Development Division on strategic plans and goals of the division
Reviews, prioritizes and makes recommendations on submitted project funding requests to Mayor Mendenhall
Monitor and evaluate CDCIP Projects
Establish and maintain communications with Salt Lake Community Councils
---
Current Members
| Member | Serving Since | Council District | Term Expires |
| --- | --- | --- | --- |
| Heidi Steid | 2019 | 1 | 2022 |
| Alicia Ryans | 2019 | 2 | 2022 |
| Vacant | | 3 | |
| Rich Nazzaro | 2022 | 4 | 2025 |
| Jake Skog | 2022 | 5 | 2025 |
| Loree Hagen | 2016 | 6 | 2022 |
| Elke Opsahl | 2020 | 7 | 2023 |
| Brooke Young | 2017 | At Large | 2022 |
| Jenny Bonk | 2022 | At Large | 2025 |
| Alyson Genovese | 2019 | At Large | 2022 |
| Jason Motley | 2020 | At Large | 2023 |
---
Contact Information
Dillon Hase
Community Development Grant Administrator
(801) 535-6402 or dillon.hase@slcgov.com