Salt Lake City Consumer Protection
Salt Lake City Consumer Protection is a local government program dedicated to the idea that Salt Lake City consumers have the right to a sense of security about the products and services they spend their hard-earned money on. SLCCP is here to deter unfair, deceptive, and fraudulent business practices by exercising the municipal authorities of Salt Lake City. By doing so we hope to maintain a fair marketplace and empower consumers and businesses to support a local culture of ethical business practices.
File a Complaint
If you believe that you have been the target of an unfair or unethical business practice and that business is located in Salt Lake City, we want to know! Our easy and intuitive form takes 10 minutes to complete.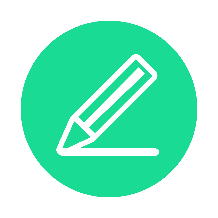 Complete a Physical Complaint Form
Please be aware that the city will not pursue monetary restitution, provide legal advice, or act as legal counsel in any legal action you choose to pursue, but your input will help the city identify businesses and practices in need of better regulation. Though the city may not investigate all complaints, you may be contacted by the city for additional information.
If the business or individual in the complaint does not fall under the city's jurisdiction, your complaint may be referred to the state Division of Consumer Protection or Division of Occupational and Professional Licensing.
Additional Resources
If you would like to learn more about how to protect yourself from deceptive and unfair business practices, you can find some additional resources here.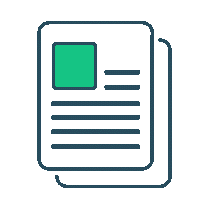 Salt Lake City Consumer Protection Guides
SLCCP News
You can stay current with Salt Lake's own Consumer Protection Digest, a monthly-ish newsletter about Consumer Protection issues relevant to our community right here along the Wasatch Front.
Consumer Protection Digest – Issue #1 November 1st, 2019
Request a Presentation
Salt Lake City Consumer Protection Analysts are on hand to talk with your employees, residents, students, congregation, social group, team, club, or community. We can provide customized tips on avoiding fraud and steps you can take to deal with fraud once it occurs.
To request a presentation please contact:
Morgan Lim
Consumer Protection Analyst
Morgan.Lim@slcgov.com
(801) 535-6526
SLCCP is Pro-Business
Salt Lake City Consumer Protection believes in creating a business community that engages in ethical and fair business practices. We believe that what is good for consumers is good for business. SLCCP wants to prevent businesses from gaining a competitive advantage by undercutting consumers. Unfair practices like this work to develop a race-to-the-bottom business community where the winners are businesses who shirk the rules we all have to follow.
SLCCP encourages Salt Lake City businesses to file complaints through the consumer complaint portal. We want to make sure everyone is following the rules and we know that businesses often have a critical on the ground perspective in observing violations.