SALT LAKE CITY – At their Jan. 22 meeting, City Council Members chose Analia Valdemoros to represent Council District 4, making Valdemoros the newest member of the seven-person Council.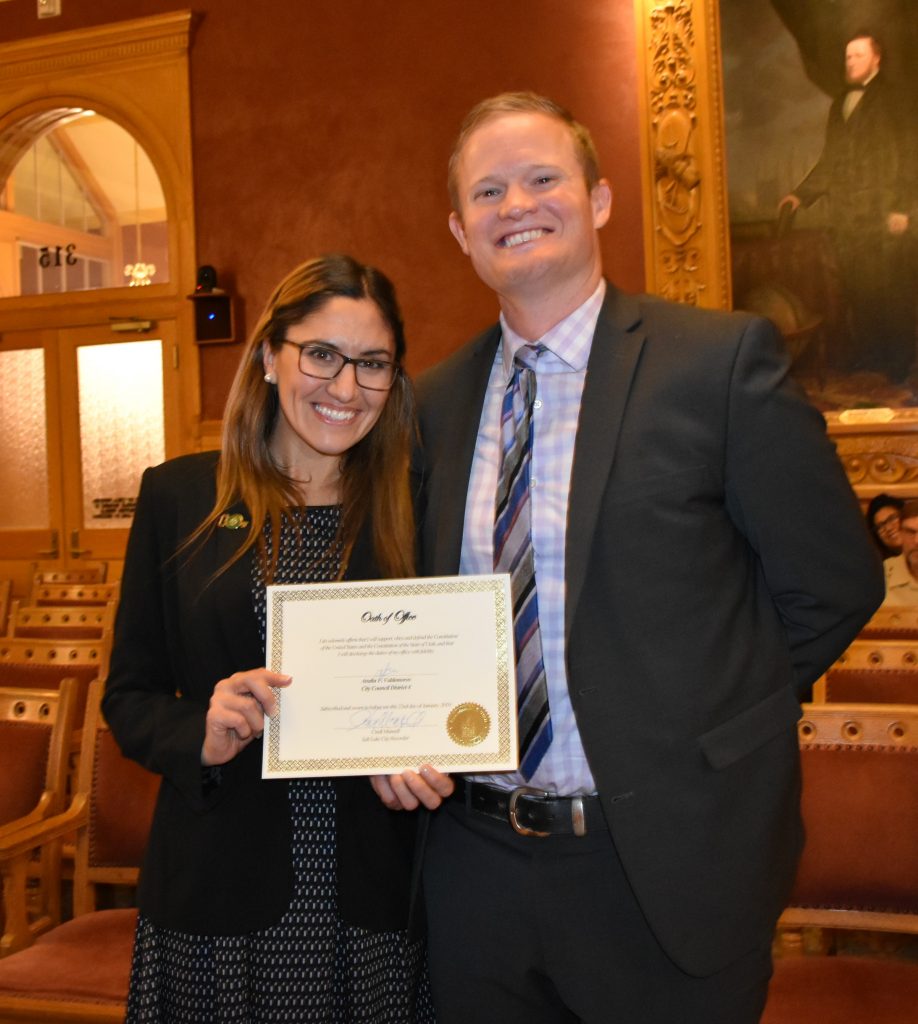 Valdemoros was one of 22 candidates who originally applied for the position, which has been vacant since Jan. 1. The seat became vacant after former District 4 Representative Derek Kitchen was elected in November to represent Utah State Senate District Two. He took office this month.
Valdemoros was sworn-in by City Recorder Cindi Mansell following a public Council vote. The remainder of the term lasts through 2019.
"I'm thrilled to continue to serve our City, previously as a city planner, currently as a business owner, and now as a City Councilwoman,'' said Valdemoros.
Eighteen candidates were offered five minutes apiece to speak on the topics of their choice during the Council Work Session on Jan. 22 as part of the application process. Two of the original 22 candidates withdrew from the race; two others did not attend the Work Session.
After the candidates spoke, the six remaining Council Members held a public discussion of the candidates, then voted on their top four candidates. Valdemoros was then chosen from the top four by unanimous vote to fill the seat.
"We were excited with the qualified pool of promising candidates to represent District 4. In the end, it was a difficult choice," said Council Chair Charlie Luke. "We welcome Ana to the Council as we work on building on the great progress we have seen in our City in the last several years."
The Salt Lake City Recorder's office began accepting applications for the seat on Friday, December 14 and ended the application process on January 15. The City Recorder completed the application process with interested individuals prior to the Council's review and interview process.
Watch the full interview and vote process on our website (click on "interactive" to view the meeting video and review supporting documents).