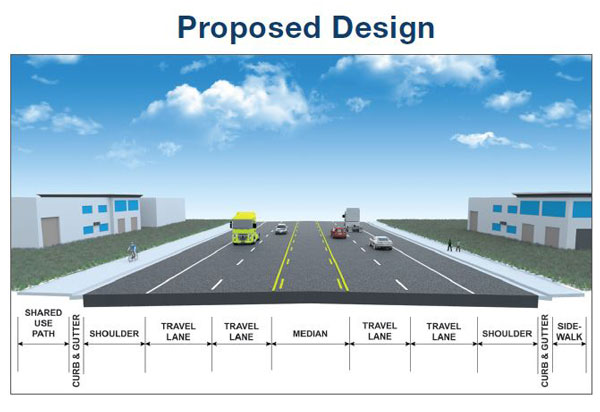 The Utah Department of Transportation (UDOT) is conducting an environmental study for proposed improvements to SR-172 (5600 West) from SR-201 to I-80. The proposed improvements include widening 5600 West from two to five travel lanes, building a bridge over the Union Pacific Railroad (UPRR) tracks, and converting the existing interchange at 5600 West and I-80 to a Diverging Diamond Interchange (DDI). The project is currently in the design phase, with construction expected to begin in spring 2019.
You are invited to the public hearing being held on Wednesday, October 24, 2018 between 4:00 to 6:00 p.m. The hearing will be held at the Wasatch Front Regional Council (WFRC), 295 North Jimmy Doolittle Road.
For assistance please contact the project team at 5600westimproved@utah.gov or 385-213-6244.