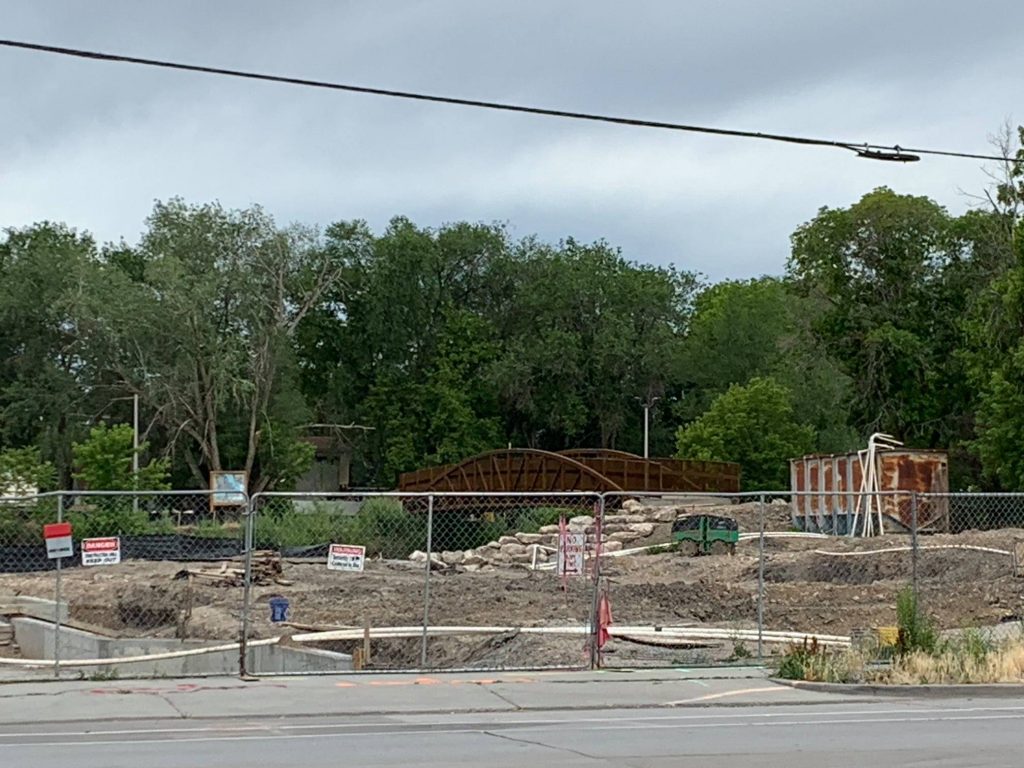 First, a picture of the progress at 3 Creeks Confluence Park.
City Budget
The budget is finalized for 2020-'21. Obviously, the global pandemic has drastically impacted budgets, and we really do not know exactly how much. The revenue projections upon which the council and mayor based our budget this year are best guesses until the federal, state, and county have the actual numbers. The delay in the federal and state filing deadlines this year has extended this uncertainty. We will likely need to review our projections mid-year and changes may still come. Learn more about the proposed City budget here.
Police Budget
I have written about this over the past several weeks. I have also read many emails requesting defunding of the police department as well as many who are asking for the opposite. I do believe that we need to address systemic racism. That is clearly not the same as policy reforms. But those are a part of it.
Former President Obama called on local officials to pledge to do four things towards reforming police use of force: Review policies, Engage the community for diverse input, Report back to the community and take feedback, and then Reform the policies and system.
From a council perspective, we need at least two things. The first is deep and broad public input. We have begun this through our public comment both in meetings and emails/calls. The City Commission that we are creating and funding is meant to create the blueprint for our actions. They will continue to review current policies and practices and incorporate more input. I would not be surprised to see recommendations that will echo most, if not all, of the public requests that we've heard. They will report to the city and the public and I believe we will want more feedback. And then we must act on their recommendations as a council and mayor. I believe this commission should have a broad scope and seek to reimagine our city-system of law enforcement. The second piece we need is a deeper understanding of the full budget of the department. We are funding an audit of the police department that can inform both the council as well as the commission. The use of a zero-based budget for the department is the mechanism to use the funding towards changing the system.
While these two processes are already beginning, they will take some time, likely into the fall. Immediately we have insisted that the department codify that they do not use chokeholds or similar inhumane techniques. We have expressed that reform of the civilian review board is paramount. Today we also reaffirmed that the city will not participate in the purchase of federal military surplus. We have funded de-escalation trainings and continue to do so. Though I believe that this is helpful, we need to reassess how we are and are not implementing Crisis Intervention Teams (CIT) based on national best practices. These immediate changes are not the whole answer, but they are based on multiple recommendations by national and local groups are needed to keep us moving towards a systemic solution.
In my opinion, a systemic solution would include systems external to the city. The state law enforcement training systems, county jail system, county mental health, and substance use treatment systems, the state and county homeless systems, state and local school board-governed education system, and (mostly) private healthcare systems will all need to be part of this change. And other cities, towns, counties and the state must also work together. I do appreciate an engaged public that shows up and shares. It does matter and we now have the opportunity to translate that passion into municipal action.
Learn more about the Police Department budget here.