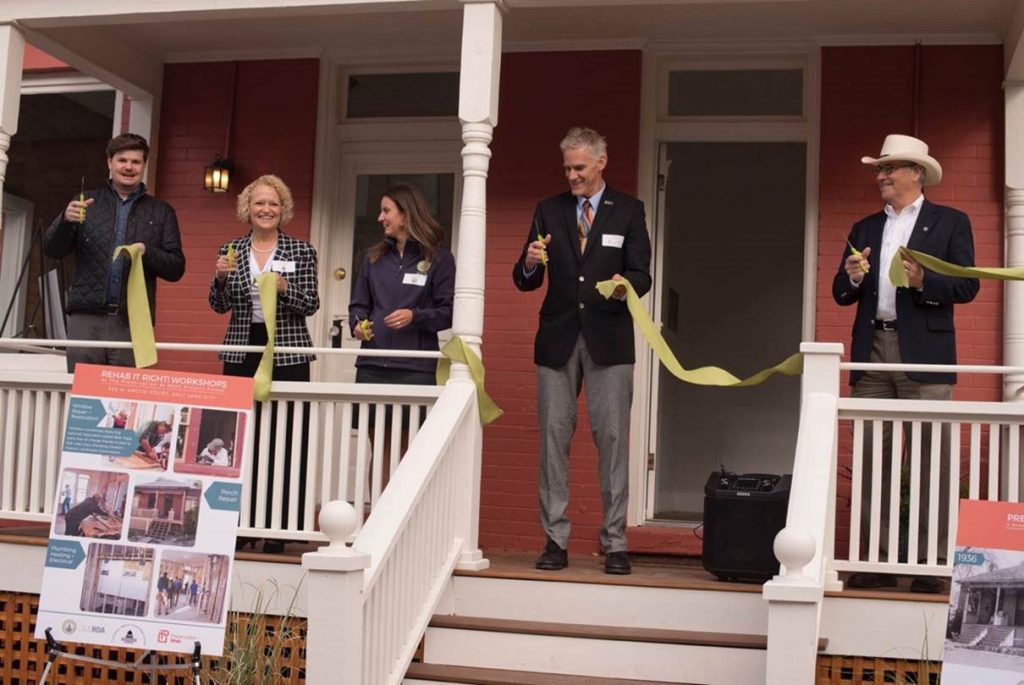 In 2018, Council Member Wharton, Mayor Biskupski,  and Preservation Utah celebrated the completion of 528 Arctic Court (250 West 500 North), a Preservation at Work Project House.
The house was built in 1911 as a duplex residence to house factory and railroad workers. Once prevalent in Salt Lake City, many of these hip-roofed, shotgun-form houses have been demolished, making 528 Arctic Court a rare vestige of Salt Lake City's early twentieth-century industrialization. The design and restoration work at 528 Arctic Court exhibits the expertise of the crew of Salt Lake City-based Capitol Hill Construction.
Read the RDA/Preservation Utah press release regarding the project's completion.