Business Resources for COVID-19
Today's response to the COVID-19 pandemic can position your business to thrive tomorrow. As we follow public health guidelines and common sense, we will give Salt Lake City the best opportunity to stay resilient during this challenging economic time. We're here to help.
---
UTAH'S ECONOMIC PLAN FOR RECOVERY
Our response to the COVID-19 pandemic can become another example of how Utahns come together to build a better and stronger state for the future.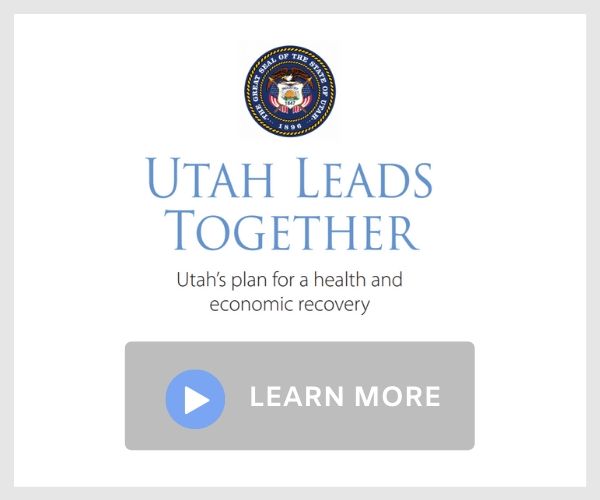 #MaskUpSLC – Salt Lake City supports the Salt Lake County Public Health Order. Download or request a printed poster for your business, while supplies last. Multi-lingual options available.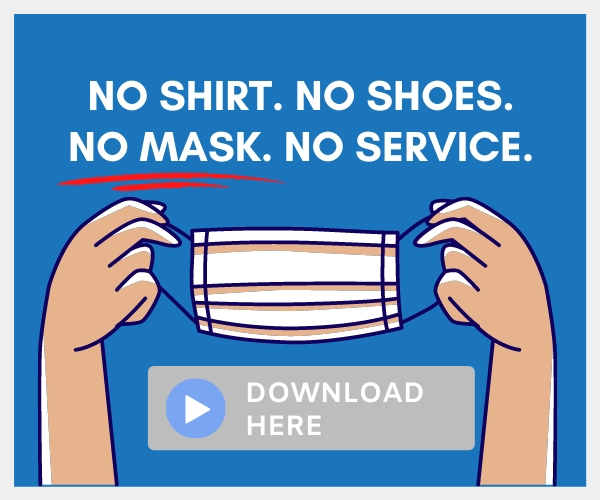 ---
Salt Lake City Mayor Erin Mendenhall has issued a declaration of a State of Local Emergency to prepare for the potential spread of COVID-19 and is providing continuing guidance for our City. The Salt Lake County Health Department issued a public health order: Salt Lake County: Stay Safe Stay Home. There will be no interruption of service for public utilities, including water and trash pickup.
Salt Lake City's Department of Economic Development has put out a new survey for local businesses to determine which resources your business or non-profit has been able to access, and also to better understand what resources you still need.
If you have already taken a survey from us in the past, please answer these questions specific to loans and grants. Your answers will help guide better policy to provide the resources would be most useful for your business to recover.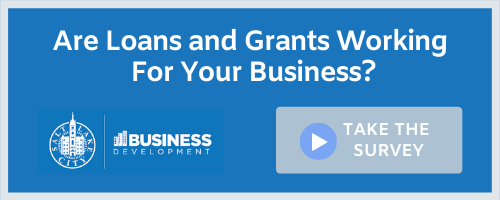 Let's keep the lines of communication open. Thank you for taking the time to fill out this short survey.
As always, we're here to help. Reach out to us directly with any questions about the survey or any challenge your business is facing — Phone: (801) 535-7200 or Email: ed@slcgov.com.
When we follow public health guidelines and common-sense economic rules, we will give our City the best opportunity to minimize the economic impact long term. Follow the guidance of trusted sources. In a public health emergency the sources of choice are the Centers for Disease Control and Prevention and the Utah Department of Health.
More Resources to Help Guide Your Business Decisions:
FINANCIAL ASSISTANCE
This type of crisis is unprecedented. It is not a typical recession and Capital is available. As a business owner, we understand the enormous challenge ahead – make sense of which programs are the best fit for your needs.
Acting fast is critical. Salt Lake City, the State of Utah, private lenders and the U.S. Small Business Administration have been launching programs left and right. With so much information disseminating so quickly, you need help making sense of the choices before you.
LOCAL BUSINESS ADVISING
AND FREE WEBINARS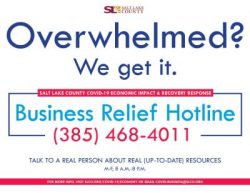 University of Utah's Eccles School of Business, "Save Your Business". The class is FREE, and will be held every Tuesday and Friday. Register here.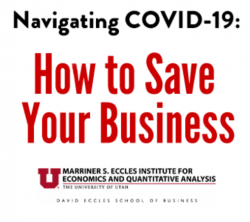 HELP FOR UNEMPLOYED, REDUCED HOURS OR FURLOUGHED WORKERS
EMPLOYERS – UNEMPLOYMENT INSURANCE, FFCRA
LOCAL SERVICE INDUSTRY HELP
COVID-19 AFFECTED EVENTS AND ARTS INFORMATION
Utah Cultural Alliance is organizing support for our local humanities, arts, and museums nonprofits. Visit this link to learn more about petitions, fundraising, community surveys and more.
Utah Cultural Sector Covid-19 weekly update call for the arts and cultural community.
NowPlayingUtah listing of virtual events
Salt Lake City's Living Traditions Festival has been postponed. Click here for updated info.
Local media is providing ongoing coverage of new innovative ways to support our arts community, watch our social media channels for updates.
TAX RELIEF FOR BUSINESS OWNERS
New deadline for personal and business Federal Tax filings is July 15, 2020.
The CARES Act allows employers to defer the payment of payroll taxes incurred between March 27, 2020 and December 31, 2020. Get paperwork ready now to be ready when applications open (i.e., average monthly payroll cost for the past year, fixed costs, etc. )
Capital improvement write offs under the CARES Act. More info coming.
CHILD CARE
WORKPLACE SAFETY
STATE OF UTAH RESOURCES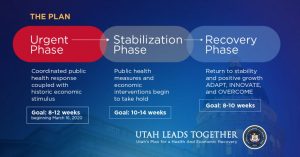 FORECAST FOR OUR LOCAL UTAH ECONOMY
What is the outlook? What industries are most impacted most by this pandemic? What can we do as a community to bounce back quicker? The Kem C. Gardner Policy Institute's mission is to develop and share economic, demographic, and public policy research that sheds light and helps people make INFORMED DECISIONS™.
EXPORT-IMPORT HELP FOR BUSINESSES
TRANSIT AND PARKING
UTILITIES AND INTERNET CONNECTIVITY
UTAH DIVISION OF MULTICULTURAL AFFAIRS
TOURISM INDUSTRY
---
A Letter from our Business Advisory Board (BAB) At the outset of the COVID-19 crisis, Salt Lake City's Business Advisory Board set forth a letter to Mayor Erin Mendenhall to help direct City economic policy, promote small business growth, and assist the City in remaining responsive to the business community. Click here for a link to the COVID-19 business support letter.
Salt Lake City thanks you in advance for your cooperation in minimizing the economic impact of COVID-19 in our community. We have great faith in the Salt Lake City business community. Take advantage of resources quickly, prepare for the health of individuals and your business, and ask for help. Together we will weather the storm.