Business Resources for COVID-19
** Masks are required for persons who have not yet been vaccinated, while visiting Salt Lake City facilities under executive order signed by Mayor Erin Mendenhall. City employees who are fully vaccinated will be encouraged to continue wearing masks in public spaces or when it is not possible to socially distance from other individuals.**
Today's response to the COVID-19 pandemic can position your business to thrive tomorrow. As we follow public health guidelines and common sense, we will give Salt Lake City the best opportunity to stay resilient during this challenging economic time. We're here to help.
---
New Supplemental Targeted Advance program from the SBA relief program offers an extra $5,000 that doesn't need to be repaid by hard-hit businesses.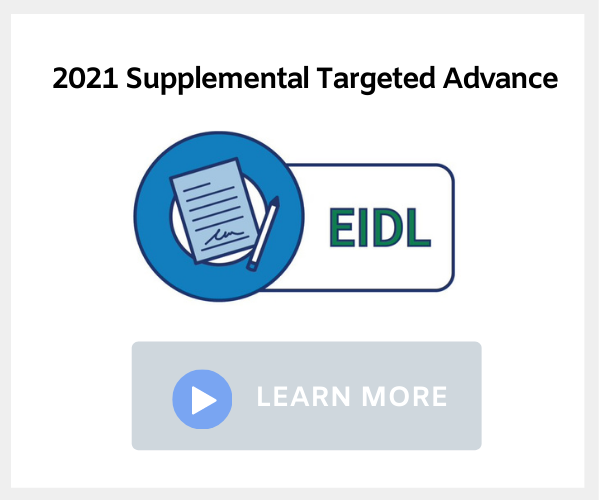 NEW CHANGES TO THE EMPLOYEE RETENTION CREDIT
Whether your business is eligible for the second draw PPP (or not), you could also benefit from the Employee Retention Credit (ERC).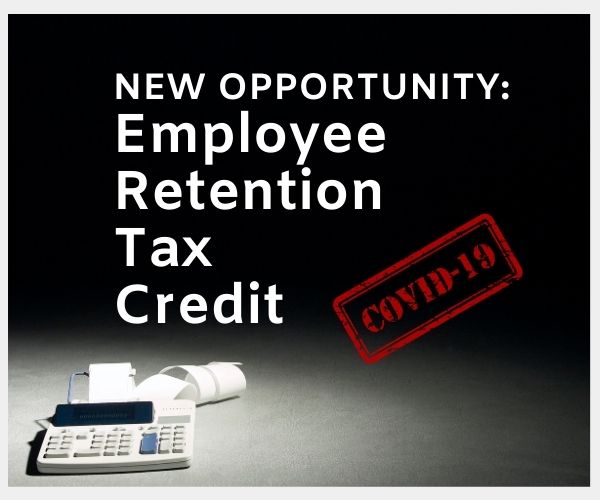 Can I legally require my employees to get a vaccination as part of their employment? How can I help my employees get vaccinated?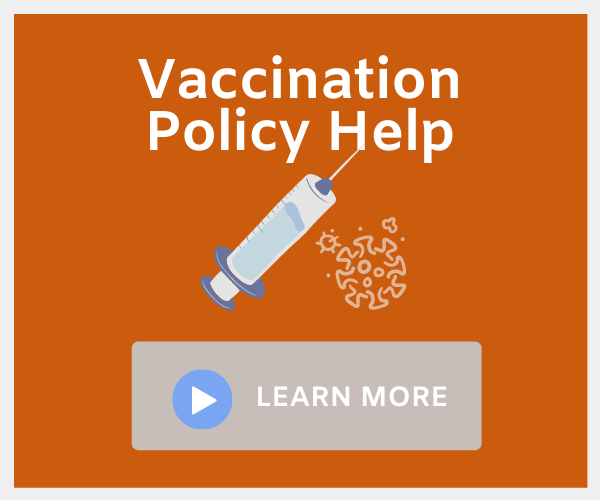 FEDERAL RESOURCES FOR SMALL BUSINESS
Stay current with the latest COVID-19 stimulus information from the Small Business Administration.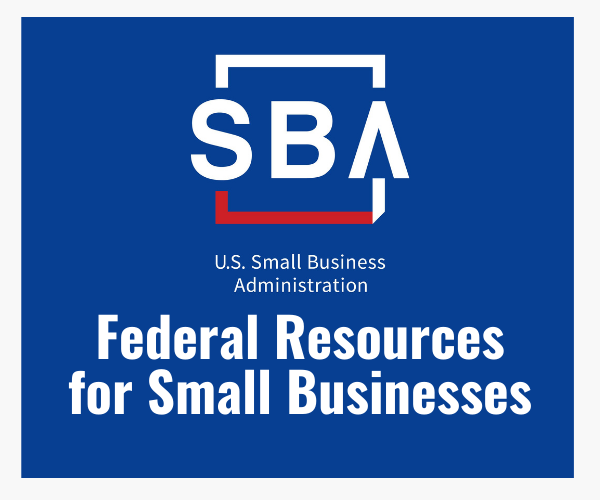 SMALL BUSINESS EMPLOYEE VACCINATION GRANT
Providing reimbursement to Utah small business employers that pay employees for time off to either receive a COVID-19 vaccine or recuperate should they experience side effects after their vaccination.
Click Here to apply and learn more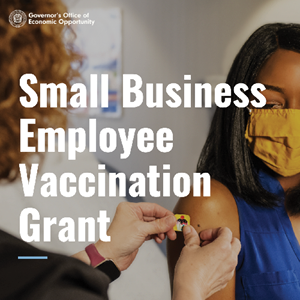 ---
As we look toward long-term economic and social system recovery, Salt Lake City will aim to work collaboratively with Salt Lake County and the state. We will be guided by public health data and protecting the health of our residents will always be the highest priority. Salt Lake City Mayor Erin Mendenhall has identified three principles of recovery, revitalization, and preparation to guide our City.
---
NEW: We have released an Outdoor Business Activity Guide to help restaurant and retail operators expand their businesses beyond the brick and mortar of their physical establishments. This builds upon the Open Streets initiative that was incredibly successful last fall and a desire from businesses to continue those expansions now that warmer weather is on the horizon.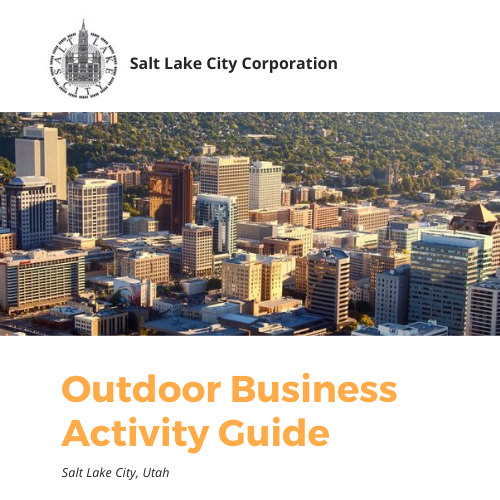 Our aim is to provide an economic opportunity to those businesses which may have a desire to increase their footprints on their private property and, in some cases, public spaces nearby. Business models are changing and we're hoping to adapt as a city to allow the expansion of businesses as residents and visitors emerge from the pandemic.
These guidelines will be in effect until Mayor Mendenhall's emergency proclamations expire regarding COVID-19.
---
Are loans and grants working for your business or non-profit? Take the COVID-19 Business Needs Survey.
Salt Lake City's Department of Economic Development has published several surveys for local businesses to determine which resources your business or non-profit has been able to access, and also to better understand what resources you still need.
If you have already taken a survey from us in the past, please answer these questions specific to loans and grants. Your answers will help guide better policy to provide the resources would be most useful for your business to recover.
Let's keep the lines of communication open. Thank you for taking the time to fill out this short survey.
Reach out to us directly with any questions about the survey or any challenge your business is facing — Phone: (801) 535-7200 or Email: ed@slcgov.com.
---
When we follow public health guidelines and common-sense economic rules, we will give our City the best opportunity to minimize the economic impact long term. Follow the guidance of trusted sources. In a public health emergency the sources of choice are the Centers for Disease Control and Prevention and the Utah Department of Health.
---
More Resources to Help Guide Your Business Decisions:
FINANCIAL ASSISTANCE
As pandemic relief for small businesses slows and programs like the Paycheck Protection Program and the Restaurant Revitalization Fund come to an end, the Utah Small Business Administration wants to remind business owners that the programs that are still available.The Economic Injury Disaster Loan (EIDL) administered through the Small Business Administration (SBA) is still open. In April 2021, the SBA increased the maximum amount small businesses and non-profit organizations can borrow through its COVID-19 Economic Injury Disaster Loan (EIDL) program. The loan limit changed from 6-months of economic injury with a maximum loan amount of $150,000 to up to 24-months of economic injury with a maximum loan amount of $500,000.
TAX RELIEF FOR BUSINESS OWNERS
UNEMPLOYMENT RESOURCES AND CHILDCARE
For Job Seekers:
For Employers:
WORKPLACE SAFETY
FORECAST FOR OUR LOCAL UTAH ECONOMY
UTAH DIVISION OF MULTICULTURAL AFFAIRS
TOURISM INDUSTRY
---
Salt Lake City thanks you in advance for your cooperation in minimizing the economic impact of COVID-19 in our community. We have great faith in the Salt Lake City business community. Take advantage of resources quickly, prepare for the health of individuals and your business, and ask for help.