Downloadable Signage Available for Your Business
Salt Lake City, Salt Lake County, and the State of Utah all have mask wearing resources for business owners – posters that are available to hang in your storefront showing that, as a community, we all must wear masks to make a full recovery.
"We're familiar with these 'no shirt, no shoes, no service' policy," Acting Director Ben Kolendar says, "This is really not any different, if you think about it. Businesses have the right to say if you want to come into our place of business, you need to wear a mask."
Language is an important consideration in getting the word out. COVID-19 knows no boundaries, including what language you speak. With help from the Salt Lake School District (identifying the top 5 languages spoken in our City) we have a poster to help.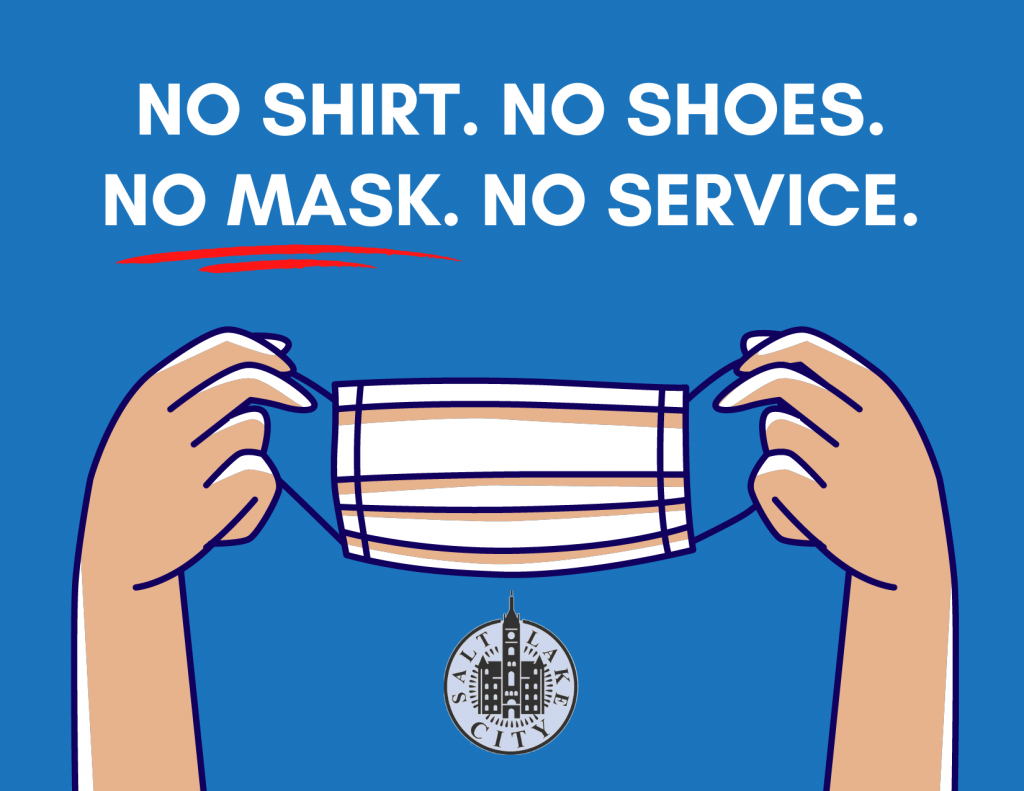 A printed poster (12'x16′) may be available for delivery, fill out a request via Google Form here.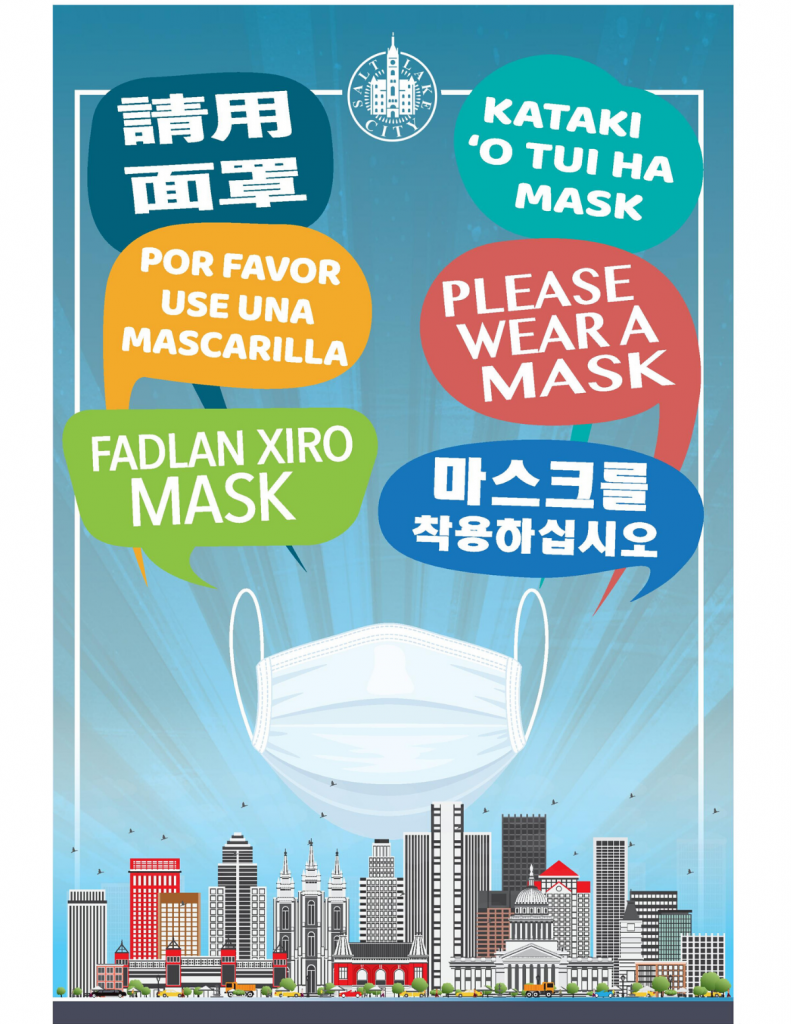 Download Salt Lake County's Signs, Graphics and Flyer series here. It includes a large variety of options including restaurant-specific, hygiene at work, and more.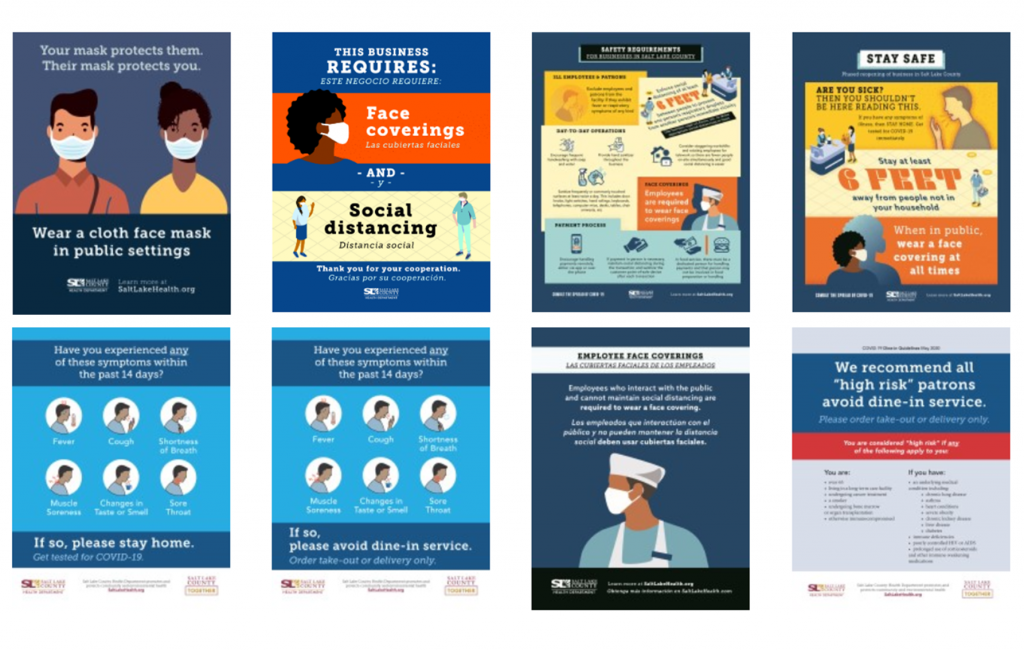 Finally and most importantly, please take the Stay Safe to Stay Open Pledge to gain access to signage you can display throughout your establishment.
Businesses that pledge to Stay Safe to Stay Open follow state health guidelines to show care for and appreciate customers and to protect our community and our economy.
Practice these seven safe habits as outlined in the Utah Leads Together plan. Take the pledge today.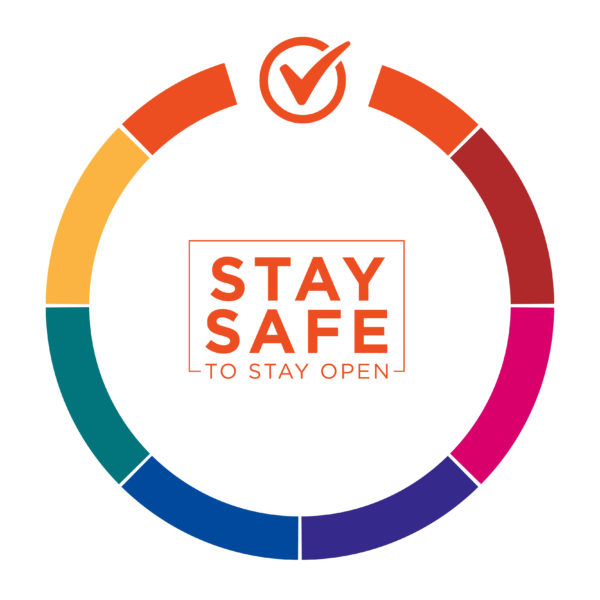 Salt Lake City is deeply grateful for your service to our economy. We know you are under tremendous pressure right now and we are working to help provide more assistance and initiatives to withstand the extraordinary pressures triggered by the COVID-19 health crisis.
Public support for our local business owners is strong. It is our duty as government, neighbors and business owners to do everything we can to continue that support and restore our local economy. We are grateful to you as a small business owner for building it. Let's do everything we can to protect that investment.
If you would like a printed poster, fill out a request via Google Form here. If you need any help with signage, training, or more resources please connect with us via email ed@slcgov.com.