Salt Lake City's mountain views, spacious cityscape, and beautiful weather is key to Utah's best patio, rooftop and outdoor dining. And locals and visitors alike are more than ready to get back to enjoying it.
In order to maintain a safe environment conducive to safe business and commercial activity, Salt Lake City Mayor Mendenhall has announced an extension of the outdoor dining and retail through emergency proclamation.
Outdoor dining expansions and relaxed DABC patio restrictions have been a key strategy for restaurants to expand service and alleviate the impacts of the COVID-19 pandemic.
Expand your dining or retail space into public right of way
Acquire a special DABC permit for expanded outdoor spaces
Utilize a parklet – an extension of the sidewalk over an on-street parking space
Join in the Open Streets initiative
Navigate the permitting process using our updated Outdoor Business Activity Guide. Access the guide in Spanish here.
Our commitment to you: most temporary projects will have a fast review time. We will strive to the best of our ability, given available staff and demand. Longer term projects will have expedited attention to reduce permit turnaround time. Access the guide here.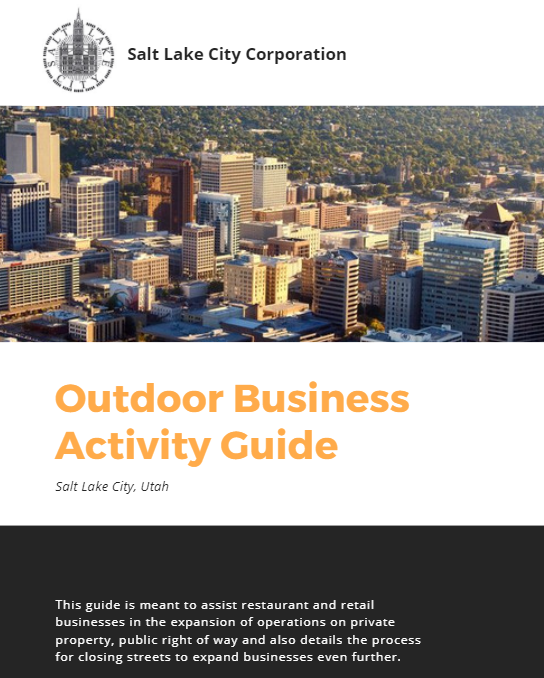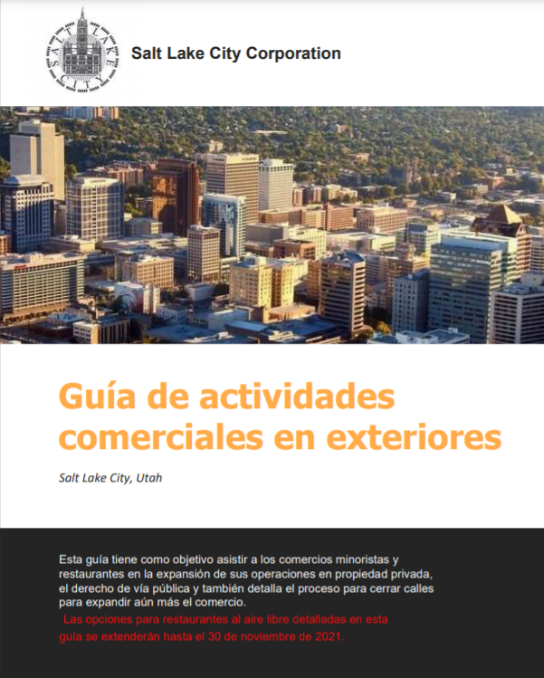 Need more assistance? Our team is available to help – reach out at ed@slcgov.com.