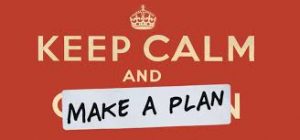 Disasters don't plan, but you can!
It's imperative to develop an individual or family emergency plan. In fact, the success of a resilient community is, in large part, dependent on how well residents develop their individual and family plans.
How might a disaster affect you? Could you make it on your own for at least three days? After a disaster, you may not have access to a medical facility or even a drugstore, so it's crucial to plan for the resources you use regularly, and what you would do if those resources are limited or not available.
Are you aware of S.A.F.E neighborhoods?
S.A.F.E. Neighborhoods trains individuals in each elementary school neighborhood to open, staff, and operate their own neighborhood reunification hub at the school until outside help arrives after a catastrophic disaster. Include in your emergency plan your closest public elementary school.
Learn more about S.A.F.E. neighborhoods