Mental Health Awareness and more!
Approximately 1 in 5 adults in the U.S. (46.6 million) experiences mental illness in a given year. NAMI
During and after emergencies, people are more likely to suffer from a range of mental health problems.Some people develop new mental disorders after an emergency, while others experience psychological distress. Those with pre-existing mental disorders often need more help than before. This support should be provided to people in ways that respect their dignity, culture and abilities.
Psychological and psychiatric help need to be made available immediately for specific, urgent mental health problems as part of the health response.
Communities affected by emergencies need long-term access to mental health care as adversity is a potent risk factor for a wide range of mental health problems. World Health OrganizationBoth natural and human-generated disasters, which are associated with destruction as well as loss of loved ones and irreplaceable belongings, often overwhelm one's normal coping capacity. American CounselingDisasters also tend to stress emotional, cognitive, behavioral, physiological, and religious/spiritual beliefs. Become a Disaster Mental Health Volunteer with the American Red Cross.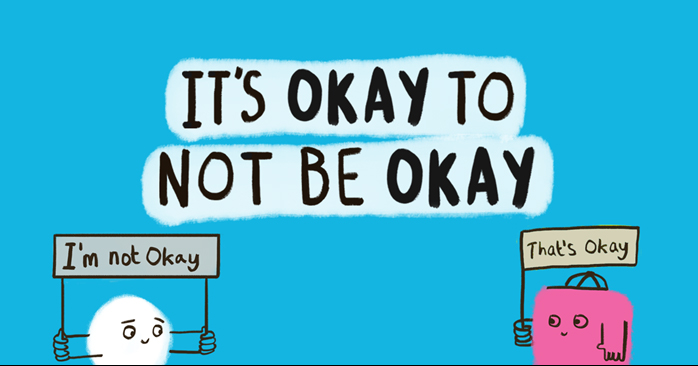 Symptoms of distress
Some common ways that people show their distress in reaction to a crisis are:

physical symptoms: headaches, fatigue, loss of appetite, aches and pains;
crying, sadness, grief;
anxiety, fear;
being on guard, or jumpy;
insomnia, nightmares;
irritability, anger; or
confused, in a daze
Not everyone who experiences a crisis will need or want support. Most people will recover well over time, if they are able to restore their basic needs, find ways to return to normalcy, and get some support when they need it. Access to clinical management is important whenever symptoms interfere with daily functioning.
Responses to Disaster
Disbelief and shock
Fear and anxiety about the future
Disorientation, apathy and emotional numbing
Irritability and anger
Sadness and depression
Feeling powerless
Extreme hunger or lack of appetite
Difficulty making decisions
Crying for "no apparent reason"
Headaches and stomach problems
Difficulty sleeping
Excessive drinking or drug use
Most of these reactions will decrease as time passes and you focus attention on daily activities. Because everyone experiences stress differently, don't compare your progress with others around you or judge other people's reactions and emotions. Mental Health AmericaWhat You Can Do
Talk about it. Not expressing your feelings will keep you from being able to work through what happened. By talking with others, you will relieve stress and realize that other people share your feelings.
Get plenty of rest and exercise. Remember to eat well. Avoid excessive drinking and risk-taking activities.
Spend time with your family. If you have any children, encourage them to discuss their concerns and feelings with you.
As soon as it feels comfortable, go back to your usual routine.
Do things that you find relaxing and soothing.
Recall other times you have experienced strong emotions and how they were resolved.
Do something positive that will help you gain a greater sense of control (for example, give blood, take a first aid class or donate food or clothing).
If you feel overwhelmed by the disaster, ask for help. It's not a sign of weakness. Talk with a trusted relative, friend, social worker, or clergy member.
Additional Resources
The Disaster Distress Helpline (DDH) is a national hotline dedicated to providing year-round disaster crisis counseling.
This toll-free, multilingual, crisis support service is available 24/7 via telephone (1-800-985-5990) and SMS (text 'TalkWithUs' to 66746) to residents in the U.S. and its territories who are experiencing emotional distress related to natural or human-caused disasters.
Callers and texters are connected to trained and caring professionals from a network of crisis centers across the country. Helpline staff provide supportive counseling, including information on common stress reactions and healthy coping, as well as referrals to local disaster-related resources for follow-up care and support.Visit http://disasterdistress.samhsa.gov for additional information and resources related to disaster behavioral health.
Is also Wildfire Community Preparedness!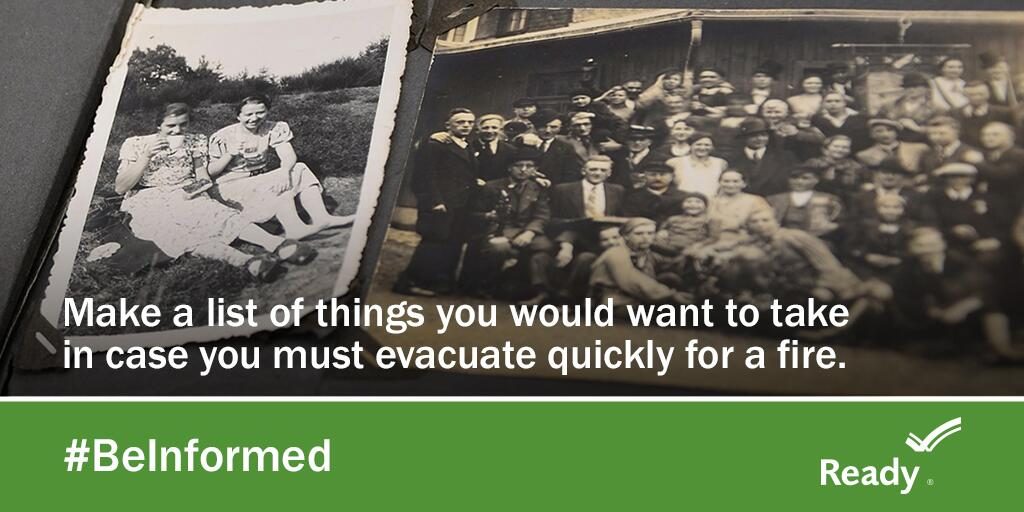 Know what to do before, during, and after a wildfire.
Learn your evacuation routes and plan to evacuate if advised by local authorities.
Have emergency supplies in place at home, at work, and in the car.
Check your insurance policies to ensure you have enough coverage.
Create a communications plan with your family.
Listen to local officials.
Wildfires can ruin homes and cause injuries or death to people and animals. A wildfire is an unplanned fire that burns in a natural area such as a forest, grassland, or prairie. Wildfires can:
Often be caused by humans or lightning.
Cause flooding or disrupt transportation, gas, power, and communications.
Happen anywhere, anytime. Risk increases with in periods of little rain and high winds.
Cost the Federal Government billions of dollars each year.
IF YOU ARE UNDER A WILDFIRE WARNING, GET TO SAFETY RIGHT AWAY
Leave if told to do so.
If trapped, call 9-1-1.
Listen for emergency information and alerts.
Use N95 masks to keep particles out of the air you breathe.
For more information follow our friends at SLCFIRE and www.ready.gov