Held every October, National Cybersecurity Awareness Month (NCSAM) is a collaborative effort between government and industry to raise awareness about the importance of cybersecurity and to ensure that all Americans have the resources they need to be safer and more secure online.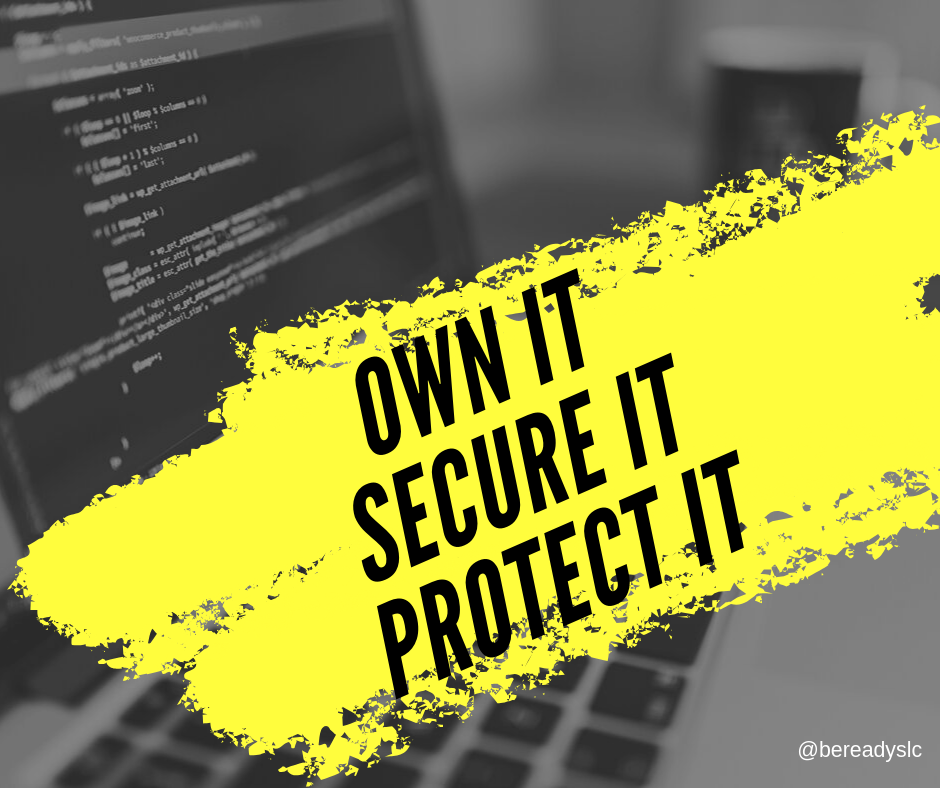 NCSAM 2019 will emphasize personal accountability and stress the importance of taking proactive steps to enhance cybersecurity at home and in the workplace. This year's overarching message – Own IT. Secure IT. Protect IT. – will focus on key areas including citizen privacy, consumer devices, and e-commerce security.
Visit: National Cybersecurity Awareness
This year's FPW (Fire Prevention Week) campaign, by the National Fire Protection Association ( NFPA) is "Not Every Hero Wears a Cape. Plan and Practice Your Escape!" works to educate everyone about the small but important actions they can take to keep themselves and those around them safe.
Did you know?
In a typical home fire, you may have as little as one to two minutes to escape safely from the time the smoke alarm sounds. Escape planning and practice can help you make the most of the time you have,giving everyone enough time to get out.
Plan ahead for your escape. Make your home escape plan and practice today.
This year's Fire Prevention Week campaign works to educate everyone about the small but important actions they can take to keep themselves and those around them safe from home fires. ( FEMA fire prevention week)
Fire is FAST!
In less than 30 seconds, a small flame can turn into a major fire.
Fire is HOT!
If you inhale the super-hot air in a home fire, it will scorch your lungs.
Fire is DARK!
If you wake up to a fire you may be blinded, disoriented and unable to find your way around your home.
Fire is DEADLY!
The odorless, colorless fumes from a home fire can lull you into a deep sleep. You may not wake up in time to escape.
Importance of fire prevention
In a fire, mere seconds can mean the difference between a safe escape and a tragedy. Fire safety education isn't just for school children. Teenagers, adults, and the elderly are also at risk in fires, making it important for every member of the community to take some time every October during Fire Prevention Week to make sure they understand how to stay safe in case of a fire.
On these sites ( FEMA and NFPA) , you'll find loads of educational resources to make sure that every person knows what to do in case of a fire. NFPA has everything from apps to videos to printables and much more, to make sure you have the resources you need to keep your family, your community, and your city safe.