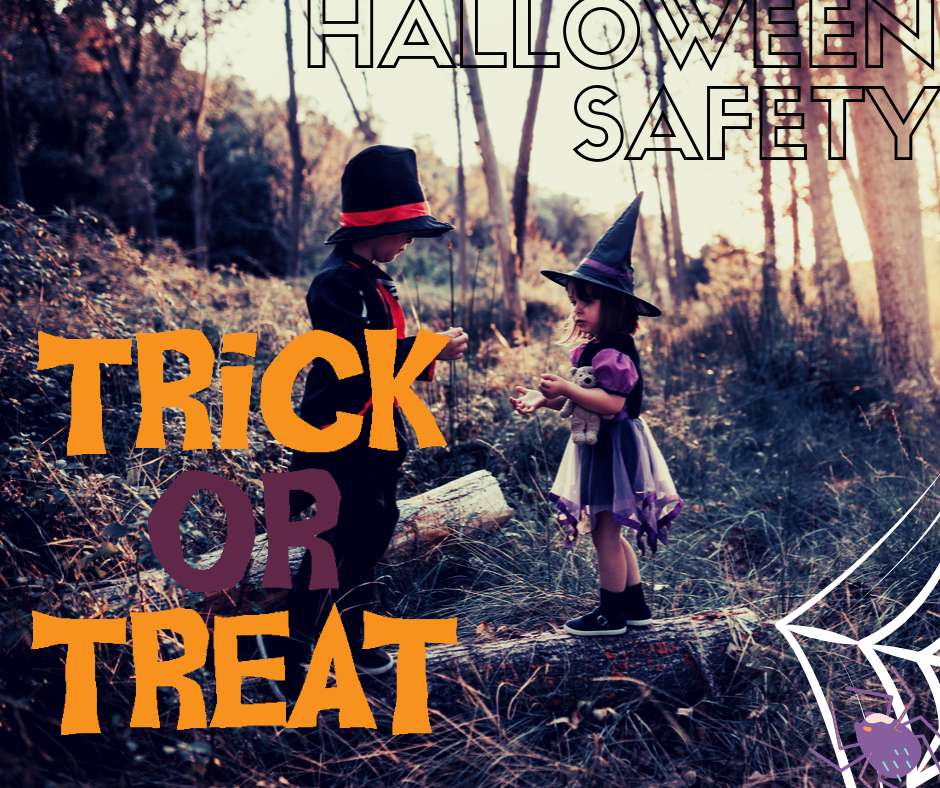 Fall celebrations like Halloween and Harvest Day are fun times for children, who can dress up in costumes, enjoy parties, and eat yummy treats. These celebrations also provide a chance to give out healthy snacks, get physical activity, and focus on safety.
Check out these tips to help make the festivities fun and safe for trick-or-treaters and party guests.
Choosing costumes wisely is an important part of Halloween safety. Follow these tips:
The brighter the better. Choose bright colors and flame-retardant materials. If your child will be outdoors after dark, attach reflective tape to his or her costume or treat bag.
Size it right. If it's chilly outdoors, make sure your child's costume is loose enough for warm clothing to be worn underneath — but not long enough to cause tripping. Avoid oversized shoes and high heels.
Skip the masks. A mask can obstruct your child's vision, especially if it slips out of place. Use nontoxic makeup instead.
Limit accessories. Pointed props — such as wands, swords, and knives — might pose safety hazards. Visit: Get Clever Costumes from the Mayo clinic's article
Props. Be careful with swords, knives and other accessories. Make sure they are soft, short and flexible.
Walking the neighborhood safety tips from the RED CROSS:
Walk, don't run.
Only visit homes that have a porch light on. Accept treats at the door – never go inside.
Walk only on the sidewalks, not in the street.

If no sidewalk is available, walk at the edge of the roadway, facing traffic.
Look both ways before crossing the street, and cross only at the corner.
Don't cut across yards or use alleys.
Don't cross between parked cars.
Use extra caution if driving. The youngsters are excited and may forget to look both ways before crossing.
Between 5% and 15% of children in the general population demonstrate difficulties with sensory processing—the interpretation of and response to sight, sound, smell, taste, touch, and perception of movement and position.
If you are the parent, relative, educator, or friend of one of these children, you know that modifying the activities and the environment can help them enjoy an activity and manage their challenges. But how do you adapt to the environment and activities so children can live life to its fullest on Halloween? The following tips are from pediatric occupational therapy practitioners who have experience in addressing sensory challenges. Visit: AOTA.org for more information

Planning to have a party at home? here are safety tips fom CDC.gov
Provide healthier treats for trick-or-treaters such as low-calorie treats and drinks. For guests, offer a variety of fruits and vegetables.
Use party games and trick-or-treat time as an opportunity for kids to get their daily dose of 60 minutes of physical activity.
Be sure walking areas and stairs are well-lit and free of obstacles that could cause someone to fall.
Keep candle-lit jack o'lanterns and luminaries away from doorsteps, walkways, landings, and curtains. Place them on sturdy tables, keep them out of the reach of pets and small children, and never leave them unattended.
Remind drivers to watch out for trick-or-treaters and to drive safely.