Cooking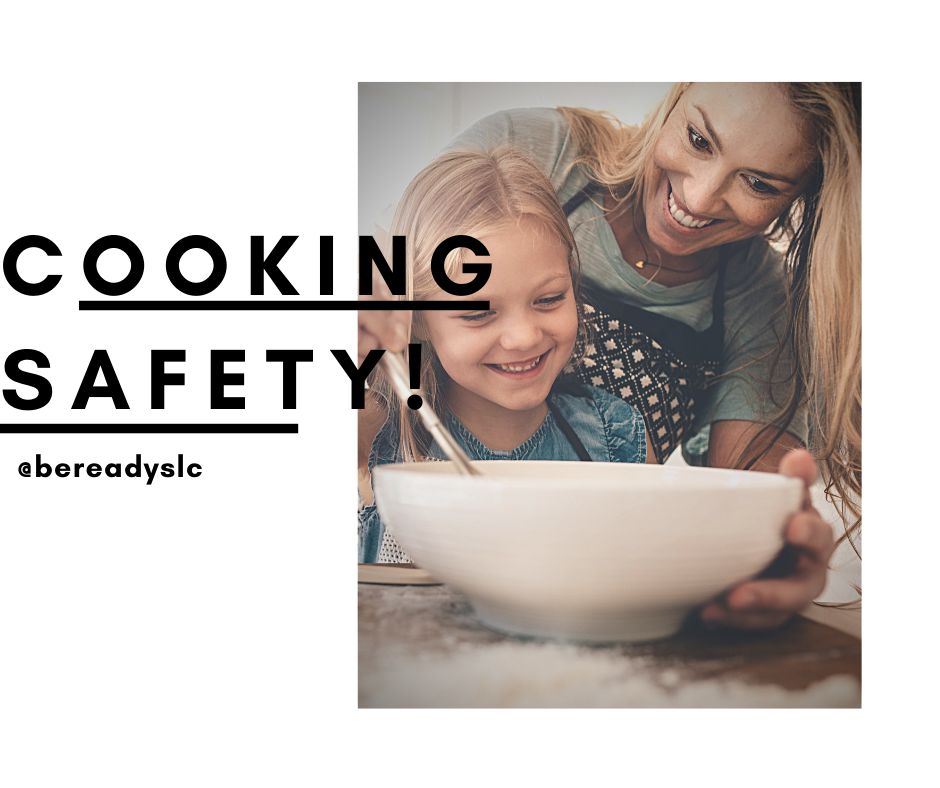 The number of cooking fires increases significantly during the holidays so it is important for you to stay alert and be watchful while you are cooking. Whether you are cooking the holiday family dinner or a leftover snack for the children, practicing these safe cooking behaviors will help protect you and your family FEMA:
Protect Children from Scalds and Burns. Young children are at high risk of being burned by hot food and liquids. Keep children away from cooking areas by enforcing a "kid-free zone" of 3 feet around the stove.
Watch What You're Cooking. The leading cause of fires in the kitchen is unattended cooking. Stay in the kitchen when you are frying, grilling, or cooking food on the stop top or broiling food.
Choose the Right Equipment and Use It Properly. Follow manufacturers' instructions when using cooking equipment. Remember to plug microwave ovens and other cooking appliances directly into an outlet. Never use an extension cord for a cooking appliance, as it can overload the circuit and cause a fire. Cook only with equipment designed and intended for cooking, and heat your home only with equipment designed and intended for heating.
Avoid Using Deep Fat Turkey Fryers. The use of a deep fat turkey fryer can be very dangerous. If you do decide to use one, use it at a safe distance from buildings and other items that can catch fire. Never use a turkey fryer in a garage or on a wooden deck. Watch the fryer carefully, as the oil will continue to heat until it catches fire. To avoid oil spillover, don't overfill the fryer. Oil-less turkey fryers are available. For more information, visit the U.S. Department of Agriculture's website.
Keep Things That Can Catch Fire and Heat Sources Apart. Keep anything that can catch fire – potholders, oven mitts, wooden utensils, paper or plastic bags, food packaging, towels, or curtains – away from your stovetop. Keep the stovetop, burners, and oven clean. Wear short, close-fitting or tightly rolled sleeves when cooking.
Prevent Scalds and Burns. To prevent spills due to overturned appliances containing hot food or liquids, use the back burner when possible, and/or turn pot handles away from the stove's edge. Use oven mitts or potholders when moving hot food from ovens, microwave ovens, or stovetops.
The U.S. Fire Administration also adds:
Keep an eye on what you fry.
Stand by your pan.
Turn pot handles toward the back of the stove.
Wear short sleeves or roll sleeves up.
Keep a pan lid or cookie sheet nearby to cover the pan if it catches on fire. Cooking is the main cause of home fire and fire injuries. By practicing these fire-safe tips, you can prevent cooking fires and keep your family safe. For more information and resources, visit www.usfa.fema.gov
Make sure you know and have the right type of EXTINGUISHERS, visit: https://www.femalifesafety.org/types-of-extinguishers.html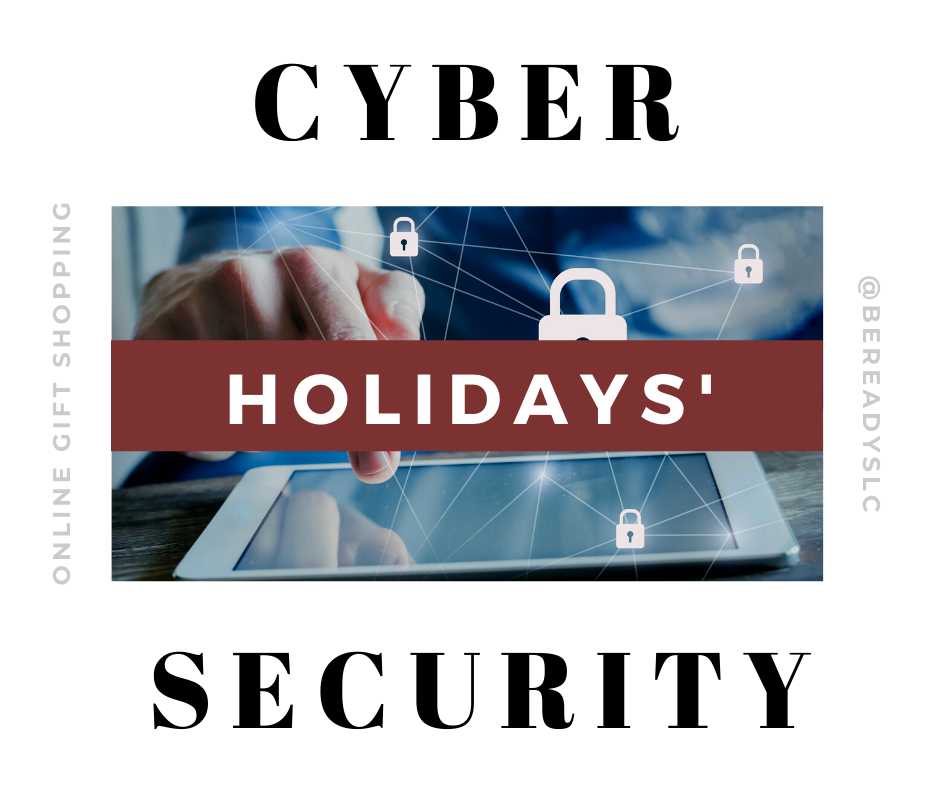 Cyber Safety
Connect with care. Do your online shopping at home, and make sure your home wireless network is protected.
Be cautious online. During the holidays, scammers may send fake emails that are too good to be true. Don't click on links!
Too good to be true? It probably is. Shop online through trusted retailers to avoid getting scammed.
---
Decorate Safely
Decorating is one of the best ways to get in a holiday mood, but emergency rooms see thousands of injuries involving holiday decorating every season.
When decorating follow these tips from the U.S. Consumer Product Safety Commission:
Keep potentially poisonous plants – mistletoe, holly berries, Jerusalem cherry and amaryllis – away from children
If using an artificial tree, check that it is labeled "fire resistant"
If using a live tree, cut off about 2 inches of the trunk to expose fresh wood for better water absorption, remember to water it and remove it from your home when it is dry
Place your tree at least 3 feet away from fireplaces, radiators and other heat sources, making certain not to block doorways
Avoid placing breakable ornaments or ones with small, detachable parts on lower tree branches where small children can reach them
Only use indoor lights indoors and outdoor lights outdoors, and choose the right ladder for the task when hanging lights
Replace light sets that have broken or cracked sockets, frayed or bare wires, or loose connections
Follow the package directions on the number of light sets that can be plugged into one socket
Never nail, tack or stress wiring when hanging lights and keep plugs off the ground away from puddles and snow
Turn off all lights and decorations when you go to bed or leave the house (NSC).
Be Informed
"Like so many other things in life, when it comes to emergencies, knowledge is power. Knowing what emergencies could happen in your neighborhood or community, and knowing what resources you can turn to for the latest updates when those emergencies do occur can make a huge difference when an incident happens. " FEMA