Being financially prepared pays off. FEMA has listed a couple of tips to start achieving this goal. Resolve to be ready in 2020!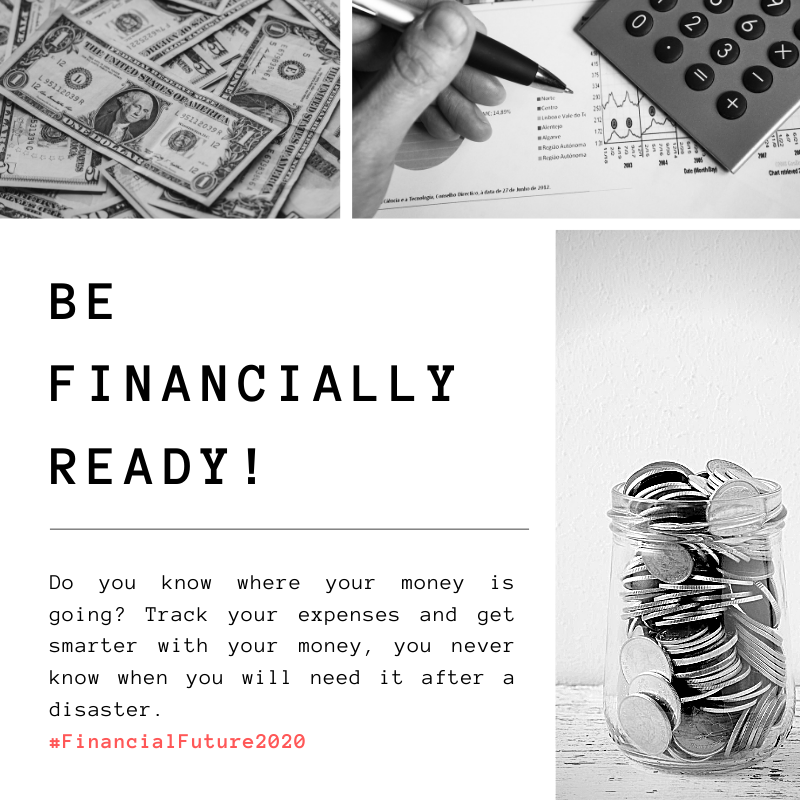 Create an emergency fund: If disaster strikes, you may need to pay unexpected bills for hotels, transportation, food, medical expenses, and other items. Put some money aside today and add to it after each paycheck, so you'll have what you need in an emergency. For tips on saving, visit www.mymoney.gov/save-invest.
Keep some cash on hand: Disasters often mean power outages and non-working ATMs and credit card machines.
Get supplemental insurance: Homeowners insurance typically does not cover damage caused by floods, earthquakes or landslides, and in coastal states like Texas, hurricane winds may not be covered. Separate policies covering floods (fema.gov/nfip), windstorms and other perils are available, and flood insurance is an option for renters.
Safeguard your documents: Important papers like insurance policies, deeds, leases, passports and medical information should be kept in a fireproof, waterproof box or safe deposit box. You may also want to store electronic copies on an external drive or website.
Document your valuables: Taking photos of the rooms in your home and any valuable items can help get the recovery process started quickly and efficiently.
Sign up for direct deposit: Mail service can be delayed for weeks by a natural disaster. Don't let that stop your paychecks or benefits like Social Security.
Read the Emergency Financial First Aid Kit: This FEMA publication provides checklists, forms and information to help you prepare for the unexpected: https://go.usa.gov/xEAs4.
For more helpful financial preparedness tips, download the Emergency Financial First Aid Kit (EFFAK) to get started planning today.