The keys to effective disaster preparedness—be informed, make a plan and take action—apply to all of us, but people with disabilities or access and functional needs (AFN) should approach preparedness planning with additional considerations.
Now is a great time to consider the needs of people with disabilities or AFN when disaster strikes. July 26, marks the anniversary of the Americans with Disabilities Act (ADA). This milestone civil rights law affirms the rights of people with disabilities or AFN and prohibits discrimination based on disability by state and local governments, private entities, and telecommunications. ADA is a powerful tool to ensure everyone is included in all aspects of emergency management. FEMA.gov
This is the place if you're looking for information about disabilities in infants, toddlers, children, and youth with disabilities! We are building our resources to include information and connections to the full spectrum of disabilities in children, including developmental delays and rare disorders.
During this unprecedented time the Division is committed to sharing timely information to keep everyone that is a part of the DSPD system updated on changes in policies, processes, and practices in our system to keep individuals healthy and safe.
Medicaid is a state/federal program that pays for medical services for low-income pregnant women, children, individuals who are elderly or have a disability, parents and women with breast or cervical cancer. To qualify, these individuals must meet income and other eligibility requirements.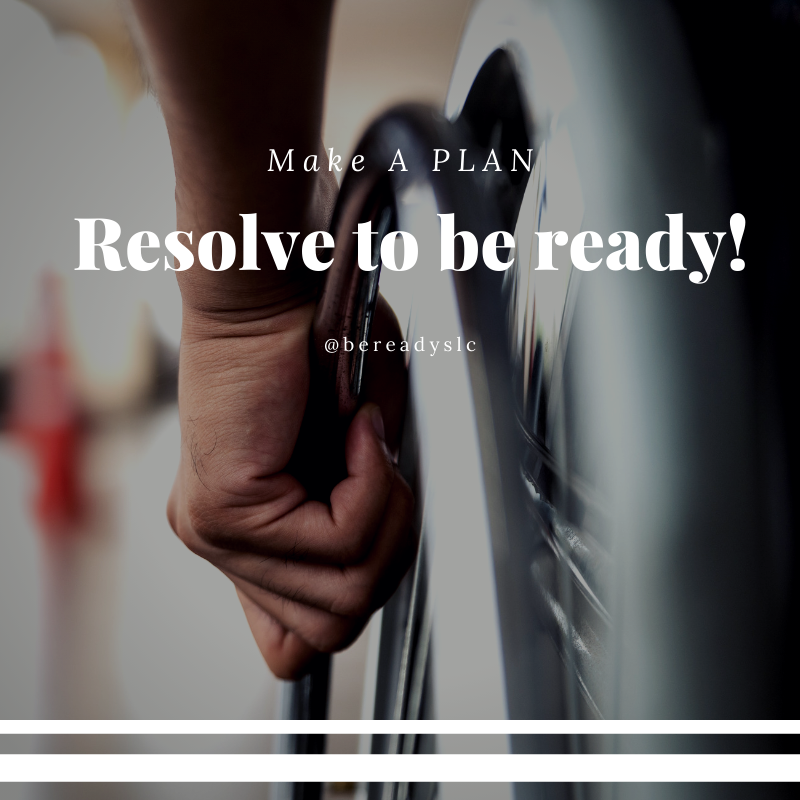 Tips for People with a Mobility Disability
Include:
If you use a power wheelchair, have a lightweight manual chair available as a backup. Show others how to operate your wheelchair.
Know the size and weight of your wheelchair, and if it is collapsible for transportation.
Keep an extra mobility device such as a cane or walker, if you use one.
If you use a seat cushion to protect your skin or maintain your balance, and you must evacuate without your wheelchair, take your cushion with you.
The Center for Disability & Access is dedicated to students with disabilities by providing the opportunity for success and equal access at the University of Utah. We recognize there is a high degree of uncertainty and concern as the University responds to the growing COVID-19 crisis. As of March 18, all university instruction will be conducted on-line. The CDA is here to support students and faculty through this transition and attempt to provide as much continuity of accommodations as possible. Please be aware that a sudden change of this magnitude is unprecedented and our staff is working hard to determine how processes and procedures need to be adapted to this new temporary reality. If you need to schedule an initial intake appointment, have an exam or note-taking questions, need to reach your advisor, or have any other questions please use this online form. Up to date information regarding the University of Utah's response to COVID-19 can be found at http://coronavirus.utah.edu. Thank you for your patience and understanding.
The DRC will be temporarily moving to a virtual work environment due to the COVID-19 outbreak. However, we are still here to assist you remotely as the spring semester continues via the methods listed below:
If you have technology concerns during the remainder of spring semester 2020 please contact Jamie Bird at 801-957-4506.
General questions regarding the DRC will be answered by calling 801-957-4659.
Students who need double time for testing will be accommodated through Canvas. Concerns? Please contact your instructor.
Testing Centers are closed until further notice, questions may be directed to
Paperless fax line number: 801-997-7500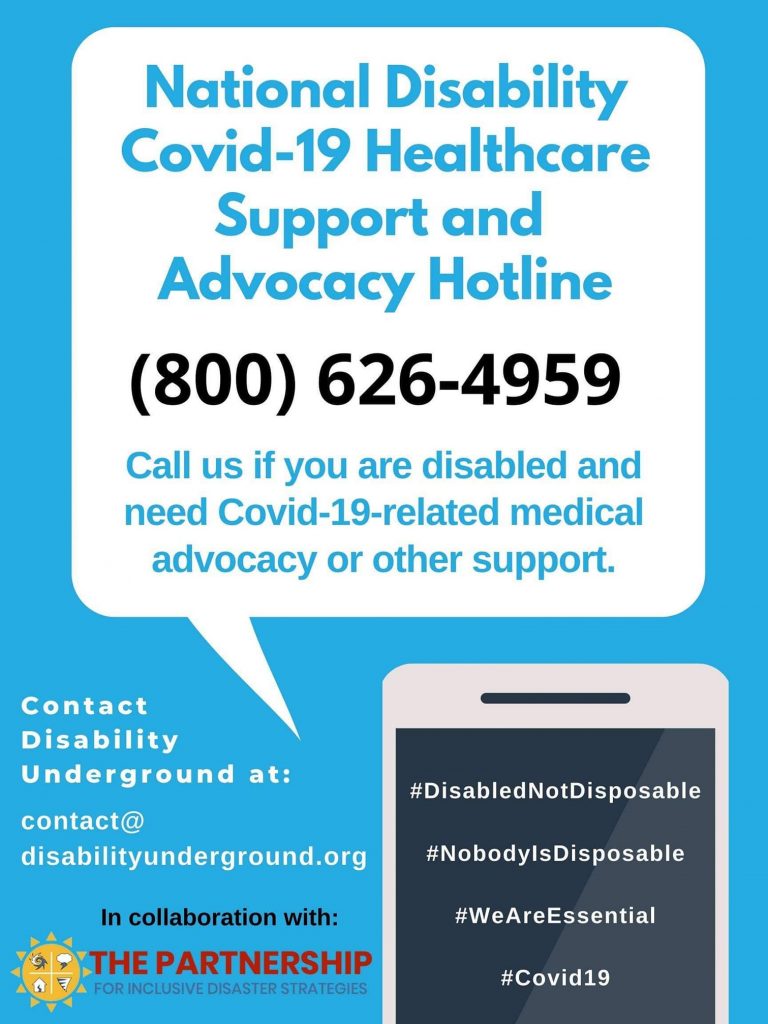 Tech Resources for people with disabilities during COVID-19, learning/working from home. UATP
UATP is a federally-funded program serving individuals with disabilities of all ages in Utah. We provide assistive technology devices and services. We also train university students, parents, children with disabilities and professional service providers about AT. Our goal is to increase independence and quality of life for people with disabilities. Learn more at www.uatpat.org.
Accessibility apps and software features
Apple resources:
iOS Apps for accessibility
Apple's accessibility page
Microsoft resources:
Accessibility tools for windows
Microsoft accessibility
Apps for specific disabilities:
List of apps for the Deaf and Hard of Hearing (Utah Services for the Deaf and Hard of Hearing)
Wifi options for people who do not have internet at home
Xfinity offers Internet Essentials, a reduced-rate high-speed internet service, to qualifying customers. If you are eligible for certain public assistance programs, you may qualify. Find out more on their website.
Xfinity has made its hotspots open, free, to everyone during the Coronavirus quarantine, whether they are customers or not. Read more about it on their website, and find a map of hot spots in Utah (unfortunately hot spots are mostly in northern and north-central Utah).
Sprint/T Mobile are allowing unlimited data to those with metered data plans during the Coronavirus crisis. In addition to using the service on your phone, you can use your phone as a hotspot to provide data to a laptop or tablet. You can read more on their website (you'll have to scroll down).
AT&T is also offering unlimited data for its customers at its public hotspot locations. AT&T does not offer a map of its hotspots but encourages you to find a hotspot locator in your phone's App Store.
Check with your library. The library in my small town has a sign taped on the door, letting patrons know they can use the library's wifi from the parking lot. It even has a password.
On this resource page, you will find information catered to the needs of our community as well as links to general information that everyone should have easy access to regarding the latest developments surrounding the Coronavirus pandemic.
Freedom Scientific is now offering JAWS, ZoomText and Fusion free of charge for personal computers at home until June 30, 2020 .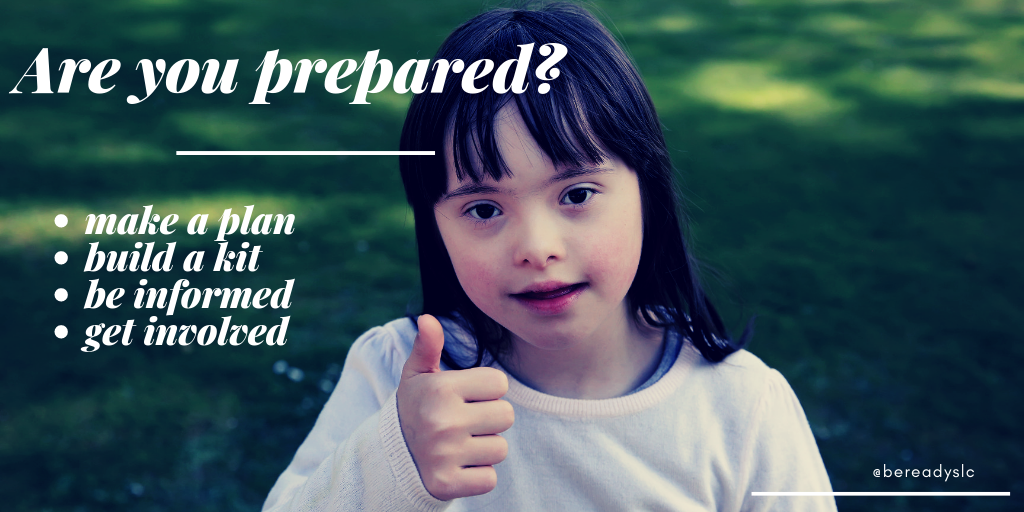 Create a support network. Check with those who can assist you, if needed. Keep a contact list in a watertight container in your emergency kit.
Need Testing, but don't have transportation? The Salt Lake County Health Department is providing rides to symptomatic individuals who have a medical referral for testing and need a ride to drive-thru testing sites. The Service can be accessed by calling the SL County Health Department COVID-19 Information line at (385) 468-4636. Inform the representative that you are symptomatic and need a ride to a drive-thru testing site. This resource is paid through a Salt Lake County Contract with local cab companies for residents who cannot afford the ride. (4/21/20)
What do Older Adults and People with Disabilities Need to Know?
Your risk of serious COVID-19 illness may be increased
People who are 65 or older are more likely to have serious COVID-19 illness. In addition, regardless of age or disability, please are at increased risk if they have serious underlying health conditions or live in a nursing home or other long-term care facility. It is particularly important for you to avoid exposure and to be aware of the symptoms and emergency warning signings.
We have compiled a list of useful information and articles on the COVID-19 Coronavirus. We will continue to add new resources and information as they become available.
Be cautious about the sources of information you find on social media. The most authoritative information will be coming from official government agencies like the CDC. We're happy to help with any questions you have as we move forward.
The Rocky Mountain ADA Center is not an enforcement agency, nor does it provide advocacy services. The information and materials provided by the center are intended solely as informal guidance and are not a determination of your legal rights or responsibilities. All communication with the center is strictly confidential.
For possible additional resources, please see our resources page or contact the Rocky Mountain ADA Center through our Technical Assistance Form or call us directly at 800-949-4232.
Centers for Disease Control and Preventions. COVID 19- ASL:
On May 7, we updated our guide, Economic Impact Payments for Social Security and SSI Recipients – Steps to Take and Schedule of Payments. You can use this guide to quickly and easily determine whether you need to take any action to receive your economic impact payment, or a payment for your qualifying child. The document also explains when the Internal Revenue Service, not the Social Security Administration, will issue the payment.