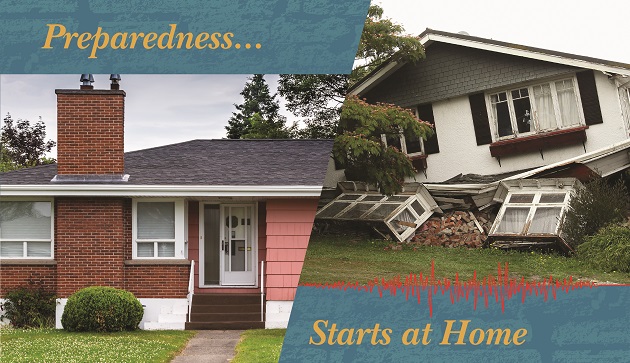 Now you can apply for a grant to receive up to 75% of your seismic retrofit cost.
Unreinforced masonry (URMs) buildings and homes create the greatest risk for the Salt Lake Valley in the expected Utah earthquake. Salt Lake City's Fix the Bricks facilitates seismic improvements for its residents URMs in an effort to save lives by reducing the number of deaths, injured and trapped after an earthquake. Preparedness starts at home. Act now!
Registration
Is your home at risk?
Use the map link below to determine if your home is at risk
Building Damage Estimate Interactive Map
What to expect?
The funding that supports this program comes from the federal pre-disaster mitigation grant. The city intends to apply for the grant every year and every year we try to increase the amount of properties we are capable of bringing in to the program. During open enrollment grant periods, we go through applications on the wait-list based on the order we have received them. To get on the waiting list complete the registration form.
You will be contacted by us to set up a home evaluation once your name has moved close to the top. Once you are accepted  in the program you will go through several phases.
For more information email: fixthebricks@slcgov.com or call 801.799.3698.
More Resources
Utah Preservation Directory for contractors, engineers, etc.
Utah Seismic Safety Commission
Where to find earthquake information (USSC)
How Likely is the Utah Earthquake? (USSC)
Earthquake Engineering Research Institute (EERI)
Learn about the Wasatch Fault (EERI)
See the Wasatch Fault Magnitude 7.0 Scenario Report
Utah Division of State History
Utah Historic Preservation Tax Credit
SLC Building Permits and Enforcement
SLC Housing and Neighborhood Development (HAND)
Other SLC Emergency Preparedness Programs
Contributing Partners, THANK YOU!