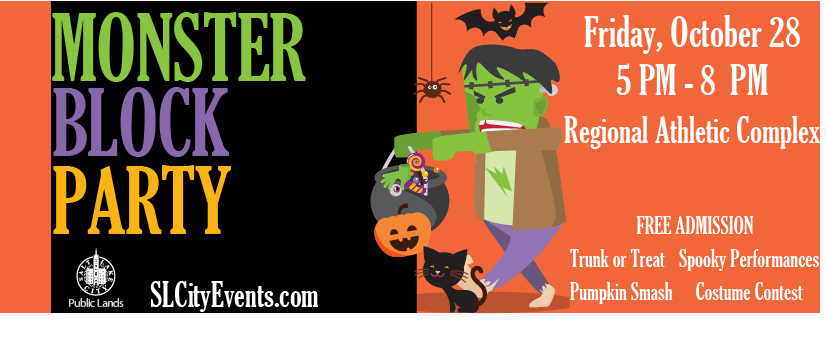 Monster Block Party
Friday, October 28th
5:00 PM – 8:00 PM
The Monster Block Party is a FREE Halloween festival for Salt Lake City's goblins and ghouls of all ages. There will be trunk or treating, a costume contest with prizes (kid, teen, adult, and family/group costume divisions; judged by K-Bull 93 Utah's New Country Leader and B98.7), free arts and crafts projects, buskers provided by our Salt Lake Arts Council, a pumpkin drop from the Salt Lake City Fire Department, live Halloween performances, and more!
Schedule of events:
*All evening: FREE arts and crafts, trunk or treating, face painting, train rides, petting zoo, pony rides, and more activities!
5:00pm-7:30pm- Live Halloween performances on stage
5:45pm-7:15pm- The Great Pumpkin Drop by the Salt Lake City Fire Department
Stage Schedule
5:00 PM – 5:45 PM: RustMonster Band
6:00 PM – 6:30 PM: Thompson Lane Entertainment
6:45 PM – 7:30 PM: RustMonster
7:30 PM: Costume and Trunk or Treat Contest
Food Trucks
Lyf Country Kitchen
Fatty Tuna
Fry Me to the Moon
Green Chile House
Umani Pizza
*Food trucks are subject to change!*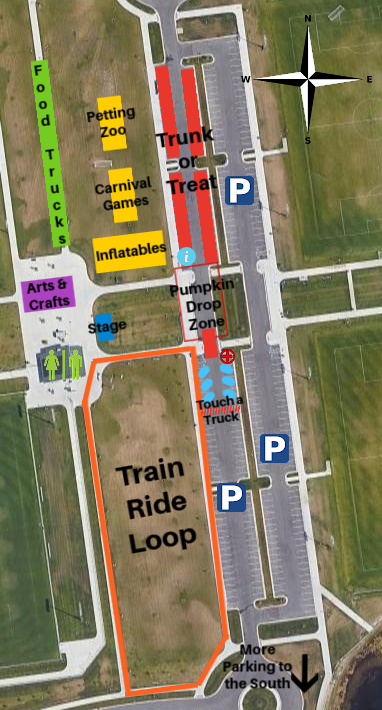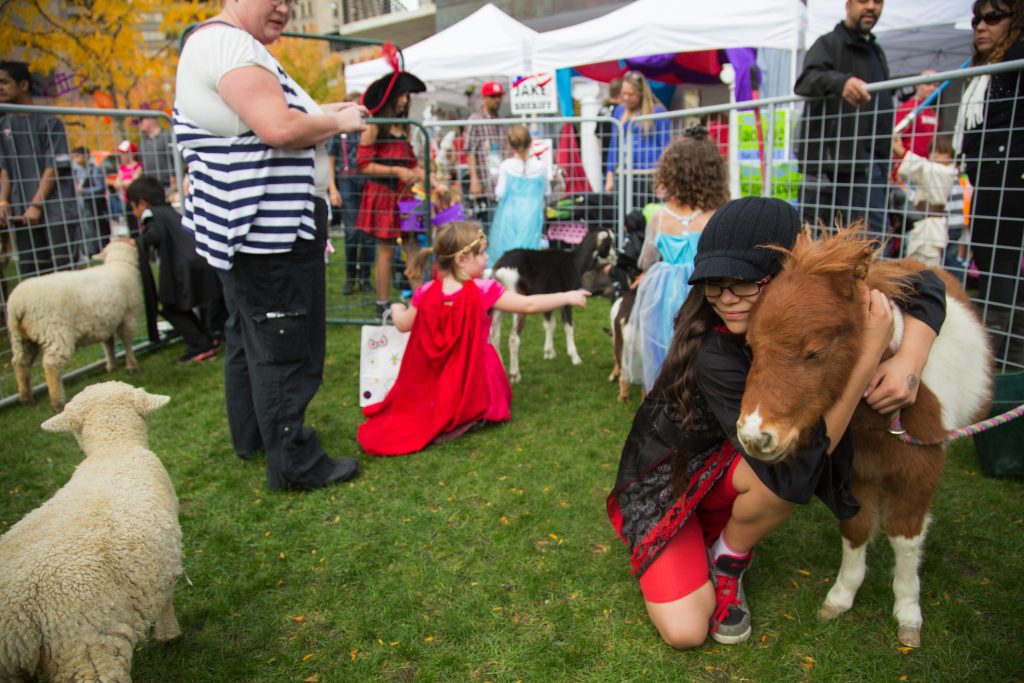 To request an accommodation due to a disability contact Lynze Twede at (801) 535-6167 or by email. Requests should be made as soon as possible but at least five days prior to the event date.
A special shout out and thank you goes to, ABC4 Utah – Good4Utah, Power 94.9, K-Bull 93 Utah's New Country Leader, and B98.7