2023 YAPPY HOUR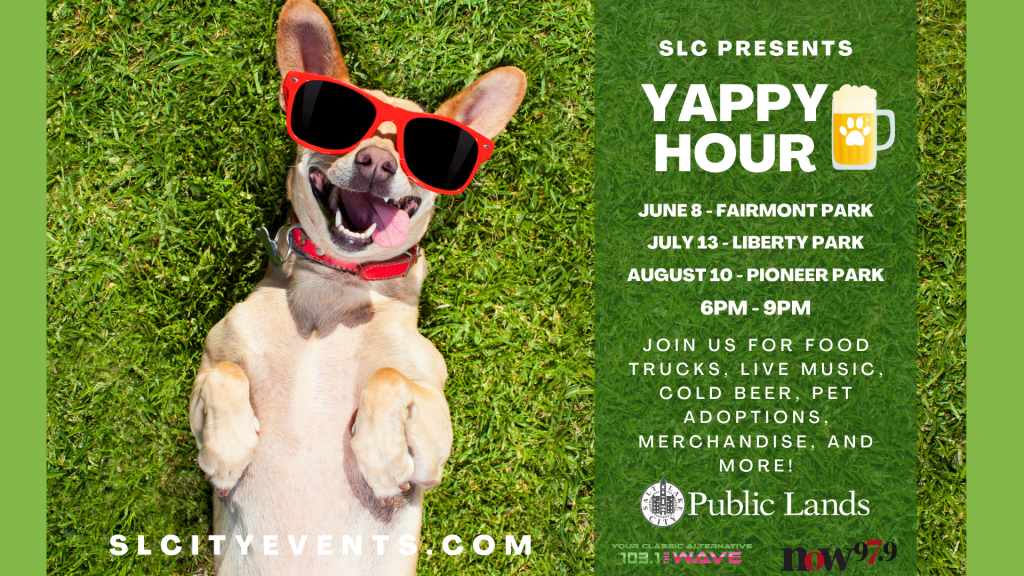 Thursday, June 8th 6 PM – 9 PM at Fairmont Park
Thursday, July 13th 6 PM – 9 PM at Liberty Park
Thursday, August 10th 6 PM – 9 PM at Pioneer Park
Yip Yappy Yay! Bring your pups, friends, and family to the park for a FREE fun filled evening with live music, great food, drinks, and awesome merchandise from our vendors.
As always, we dedicate half the event to the pups with a large off-leash area full of tennis balls and toys for them to run and play freely.
This event is open and friendly to all ages and admission is FREE!
Rescue Rovers will be on site at each event with adorable adoptable dogs that need a loving home! Salt Lake County Animal Services will be there with microchip and licensing services for your dogs as well!
Proper Brewing Co. will be pouring ice cold beverages (ID required for purchase – must be at least 21 years old). Beer sales are cash-only. ATMs will be onsite for your convenience.
The Food Truck League will be sending some of the best trucks in town. Click HERE to see which trucks will be participating in our event!
Outside coolers, food, and beverages are prohibited.
---
Join the fun on social media and check out our Facebook Event Page @SLCPublicLands! We hope to see you there!
Have questions or want to get involved? Email our Special Events Division!
Inclement Weather:  Event may be canceled or postponed due to inclement weather. Visit our Facebook Event Page for up-to-date information.
ADA Accessibility: To request an accommodation due to a disability contact the Events Manager, Lynze Twede, at (801) 535-6167 or by email. Requests should be made as soon as possible but at least five days prior to the event date.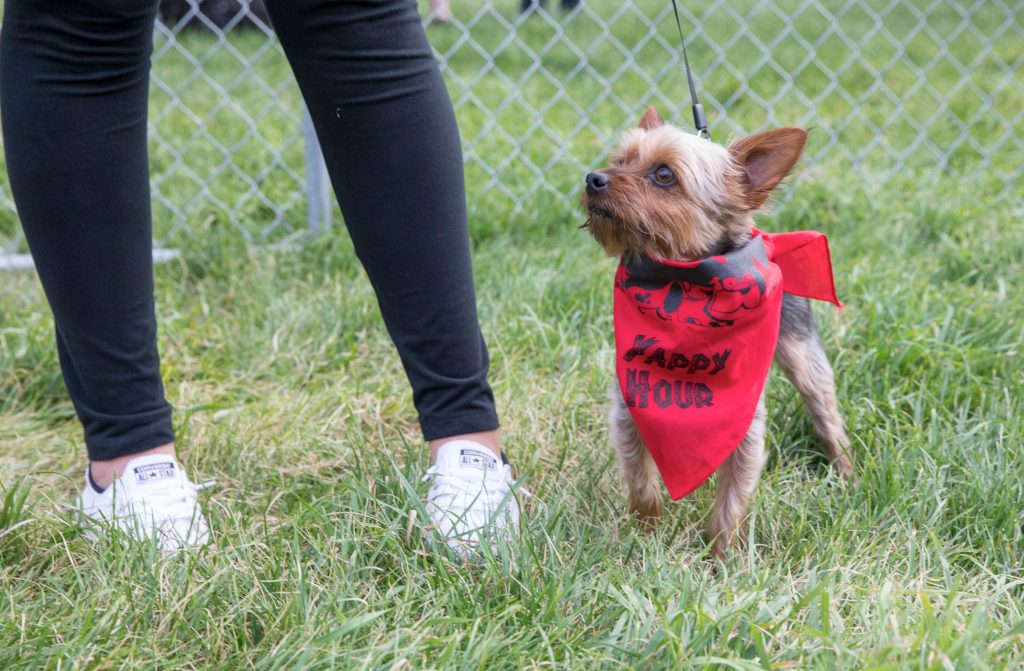 Tags: #SLCevents, dog park, DogFriendly, Off-leash, Proper Brewing, Yappy Hour