Jordan River BioBlitz
Wednesday, August 16th 6:00 PM – 8:00 PM @ Poplar Grove Park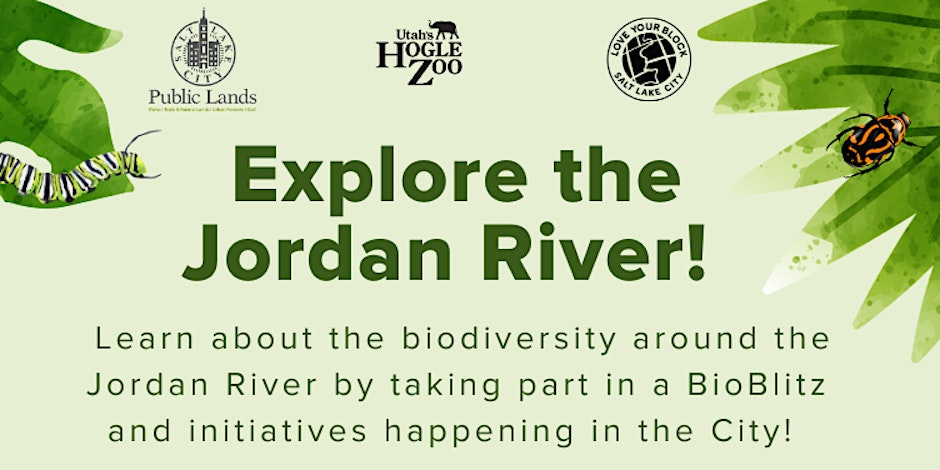 Join Utah's Hogle Zoo, Salt Lake City Public Lands, and Salt Lake City Mayor's Office in a walk along the Jordan River for a bioblitz!
A "bioblitz" is a gathering of community scientists (like you!) in a designated area with the goal of observing and recording as many different species of plants, insects, animals, and fungi as possible in a set period of time. It's a fantastic way to connect with others in the community and become closer to nature found right in our backyards. Meanwhile, you'll gather data for conserving and restoring green spaces around the city.
Data, feedback, and conversations from this event will help inform the Emerald Ribbon Master Plan. Join us and make your voice heard! Light refreshments will be provided at the end of the event.