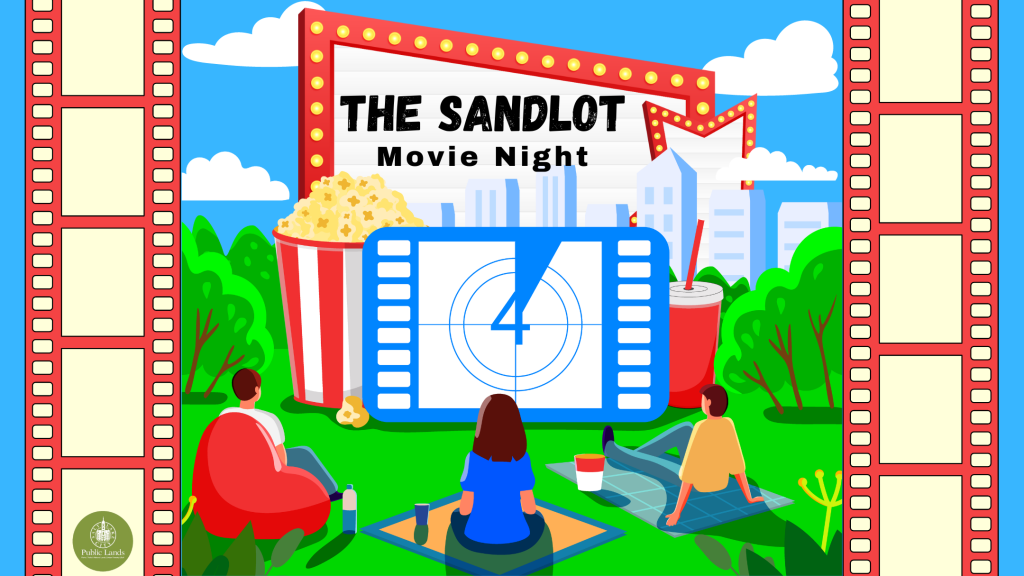 Sandlot Movie Night @ Jefferson Park | Friday, September 15th
Get ready to step into a world of nostalgia, laughter, and baseball magic at Jefferson Park's spectacular outdoor movie night! Join us for an unforgettable evening under the open sky as we present the timeless classic, "The Sandlot." It's an event that promises to whisk you away to a summer of adventure, friendship, and the joy of America's favorite pastime.
🕒 Time: Movie starts at dusk (approximately 8:00PM)
📍 Location: Jefferson Park, Salt Lake City 🌆 Address: 154 Freemont Ave S, Salt Lake City, UT 84101
🍿 Complimentary Popcorn! Savor the delight of movie night with complimentary popcorn for all attendees. It's the perfect snack to munch on as you enjoy an evening of cinematic enchantment.
🪑 Bring Your Own Seating Nestle into your favorite spot with your coziest blankets or comfiest lawn chairs. Create your own comfy movie-watching haven as you settle in for an evening of heartwarming storytelling and cinematic wonder.
🎥 Movie: "The Sandlot" Relive the adventure, the laughs, and the unforgettable moments from this iconic coming-of-age film. Follow the misadventures of a group of young baseball enthusiasts as they navigate life, friendship, and the legendary Beast.
🎉 Fun for All Ages Bring your family, friends, and even your furry companions for an evening that celebrates community, connection, and the joy of shared experiences.
🆓 Admission: FREE! That's right, this fantastic movie night is absolutely free of charge.
Don't miss out on this incredible opportunity to relive a cherished cinematic gem in the home of the Sandlot Movie itself. Mark your calendars, pack your picnic baskets, and join us for an evening of laughter, memories, and movie magic. We can't wait to see you there!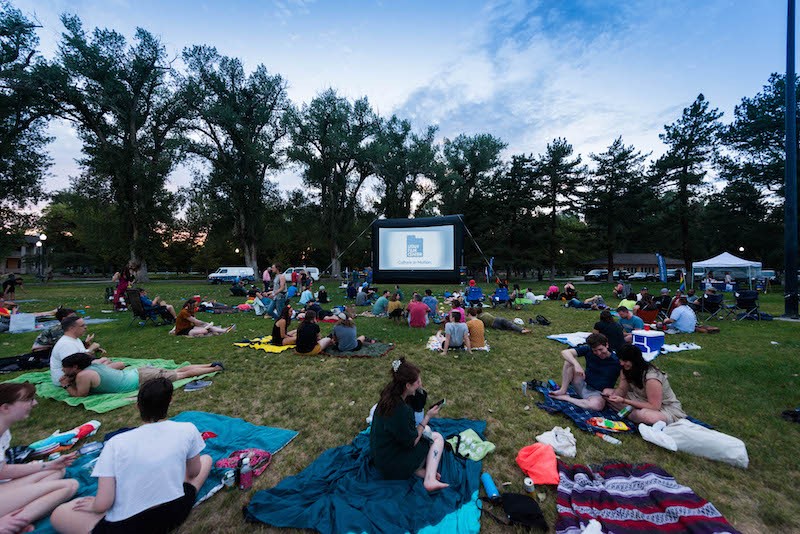 ---
Join the fun on social media and check out our Facebook Event Page @SLCPublicLands! We hope to see you there!
Have questions or want to get involved? Email our Special Events Division!
Inclement Weather: Event may be canceled or postponed due to inclement weather. Visit our Facebook Event Page for up-to-date information.
ADA Accessibility: To request an accommodation due to a disability contact the Events Manager, Lynze Twede, at (801) 535-6167 or by email. Requests should be made as soon as possible but at least five days prior to the event date.