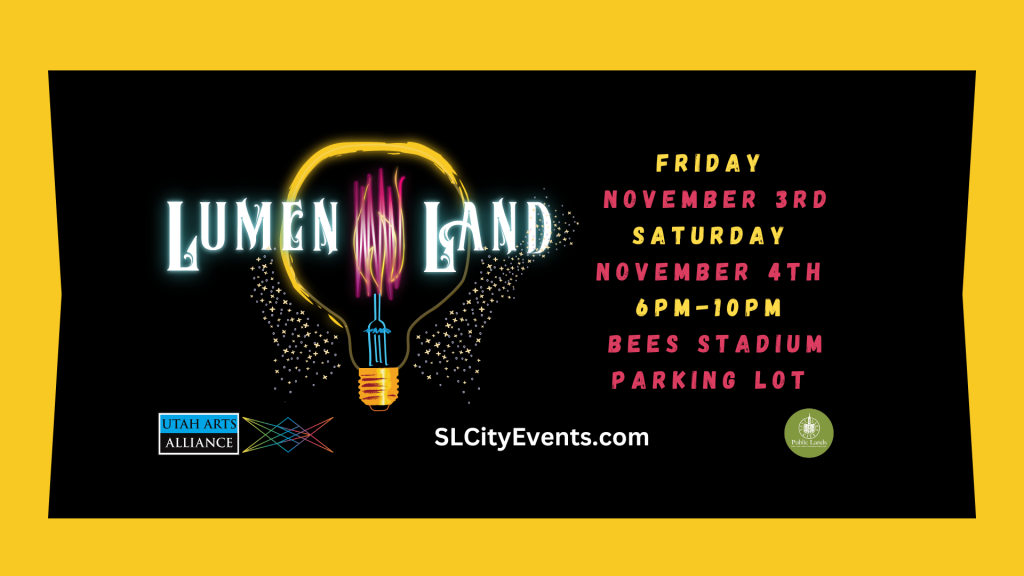 November 3rd & 4th 2023 | 6:00 PM-10:00 PM
Join us at the SLC Bee's Stadium parking lot for Lumen Land, the kick-off weekend for ILLUMINATE.
Utah Arts Alliance has gathered several local artists for this event to build awe-inspiring sculptures using lights and technology to create the amazing world of imagination that is Lumen Land.
These two picturesque nights will be FREE for the public to experience this November. Visitors are also welcome to stay awhile and enjoy live music and food trucks throughout the evening.
Want to see more light art? ILLUMINATE festival continues November 10th & 11th!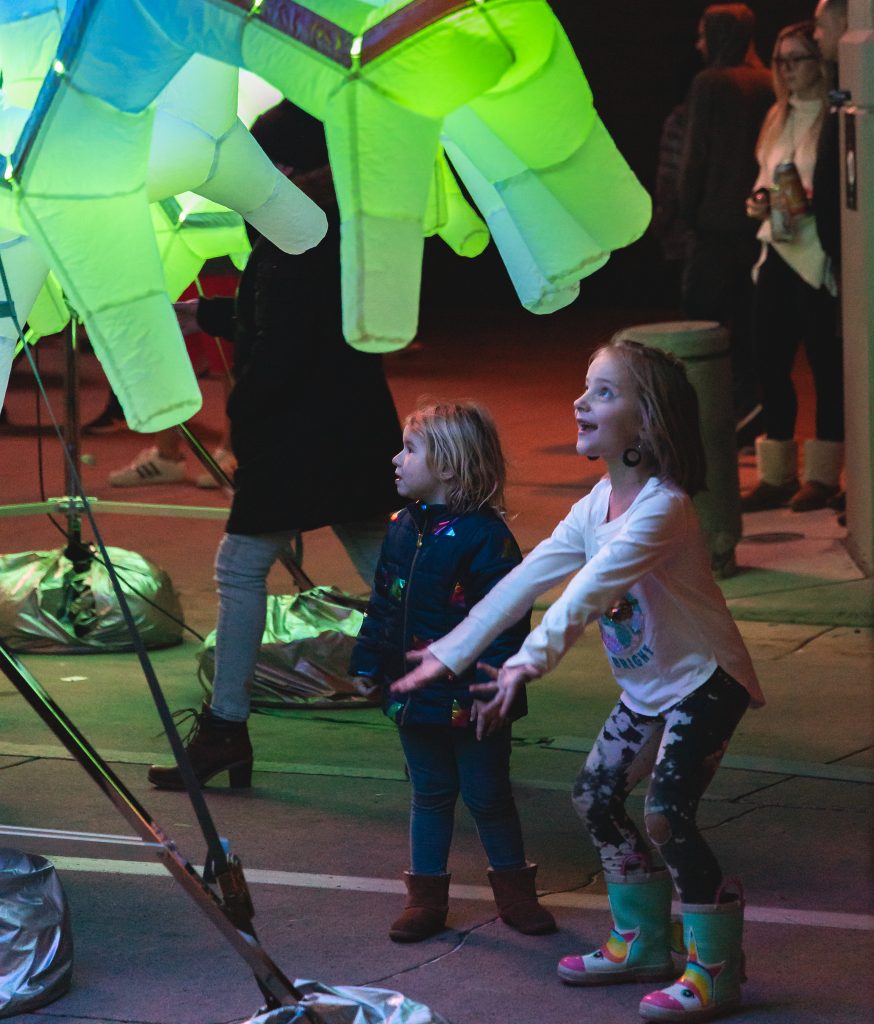 Location
SLC Bee's Stadium Parking Lot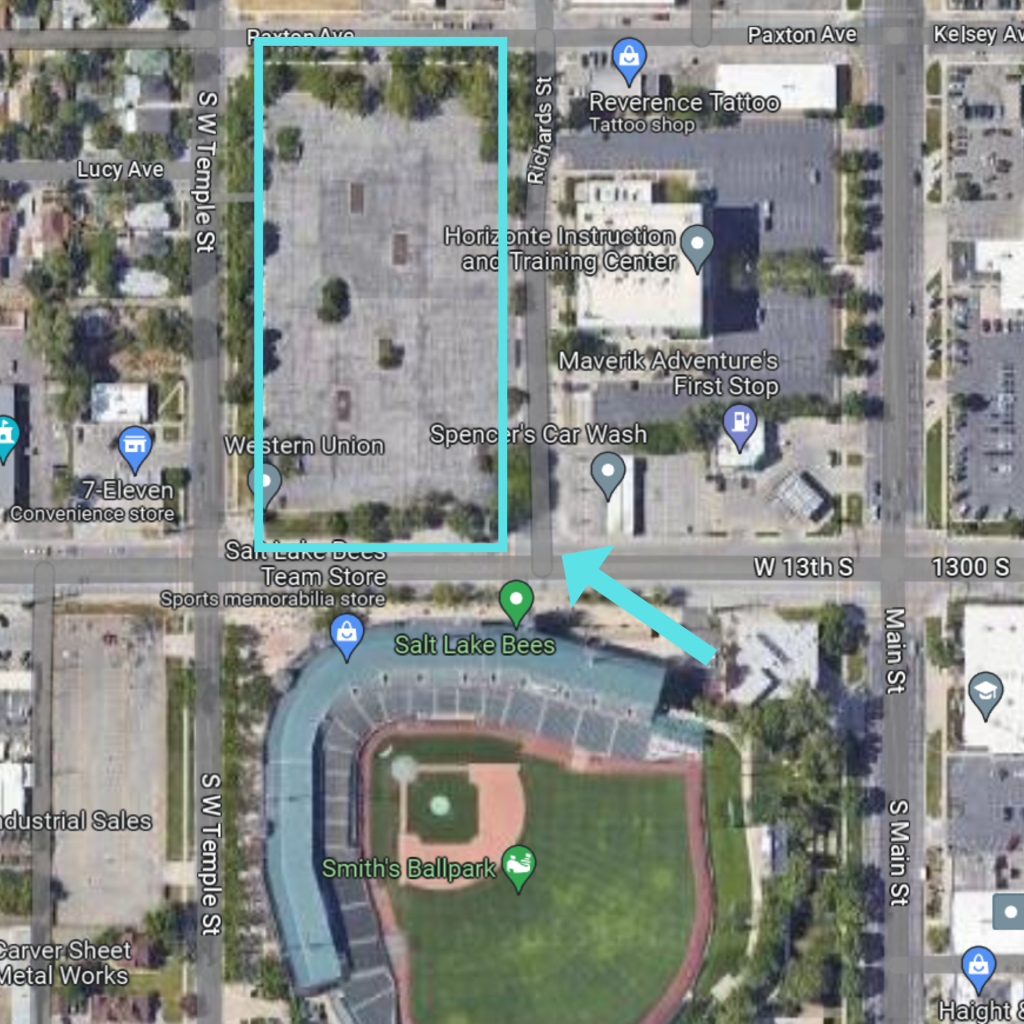 ---
Join the fun on social media and check out our Facebook Event Page @SLCPublicLands! We hope to see you there!
Have questions or want to get involved? Email our Special Events Division!
Inclement Weather: Event may be canceled or postponed due to inclement weather. Visit our Facebook Event Page for up-to-date information.
ADA Accessibility: To request an accommodation due to a disability contact the Events Manager, Lynze Twede, at (801) 535-6167 or by email. Requests should be made as soon as possible but at least five days prior to the event date.