PROJECT BACKGROUND
Salt Lake City Housing and Neighborhood Development (HAND) is committed to inclusiveness and developing programs that help provide equity across our City. Programs include building neighborhood resiliency and empowering those that call Salt Lake City home. The programs use funding from multiple sources to meet these goals including:
Department of Housing and Urban Development (HUD)
Funding our Future sales tax dollars
City general funds
To best determine how the City should spend this funding to meet those goals, HAND annually conducts in person community outreach efforts annually to hear from City residents. The main objective is to hear from those who live in the City, where HAND's programs and grant funding will have the most effect.
This year due to COVID-19 precautions, HAND conducted a digital survey to collect feedback from the community. HAND tracked metrics, demographics, and zip codes of interactions and survey responses to ensure its target audience participates. This was done by posting on the Salt Lake City social media accounts, on the City's website, and paper surveys were taken to many homeless resource provider locations in Salt Lake City. HAND deployed the survey for eight weeks.
HAND will provide the following results to the advisory board (CDCIP), Mayor Mendenhall, and the City Council to help with recommendations for the budgetary year 2021-2022 Federal funding.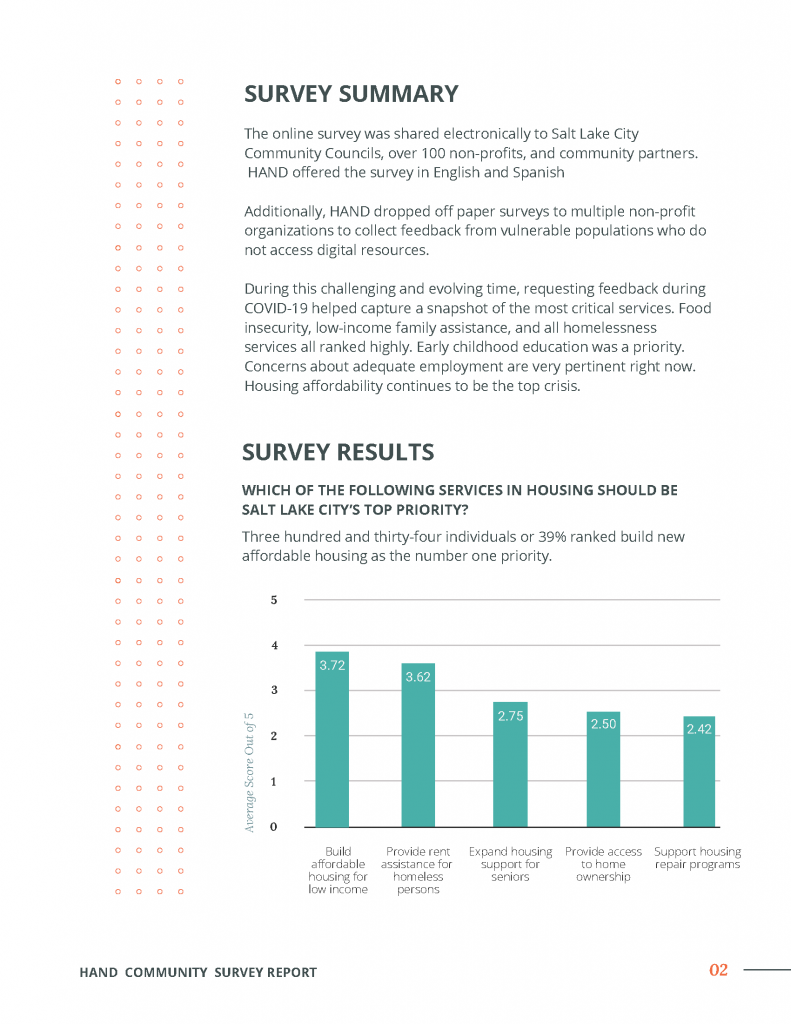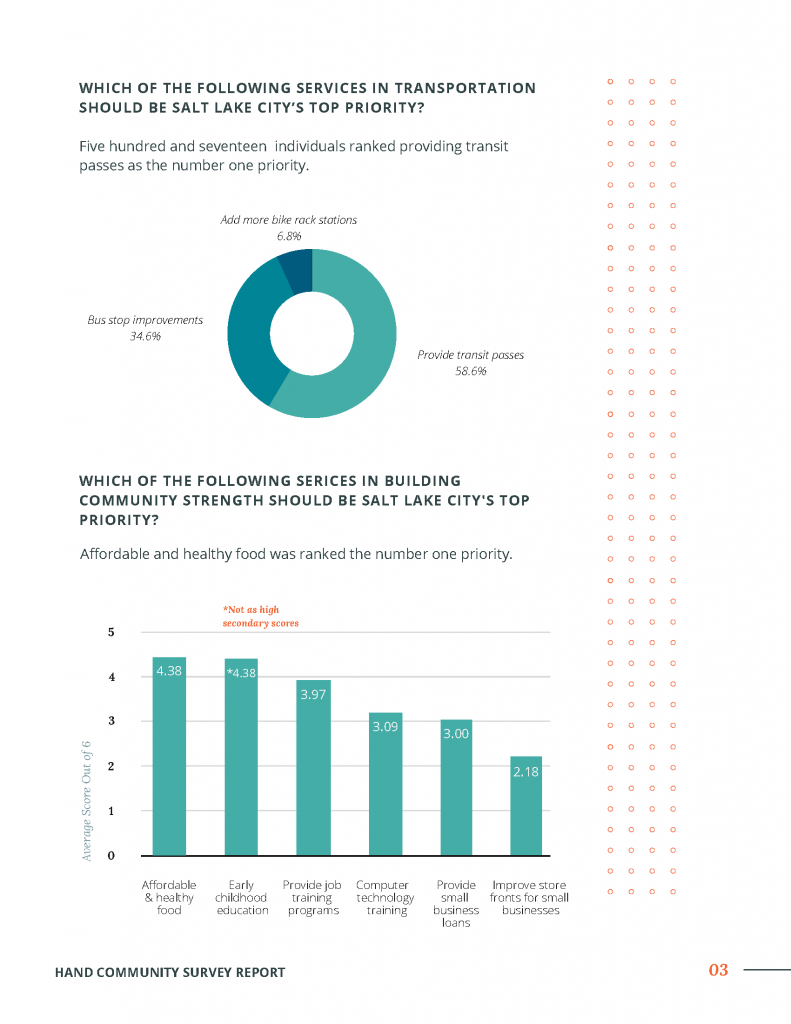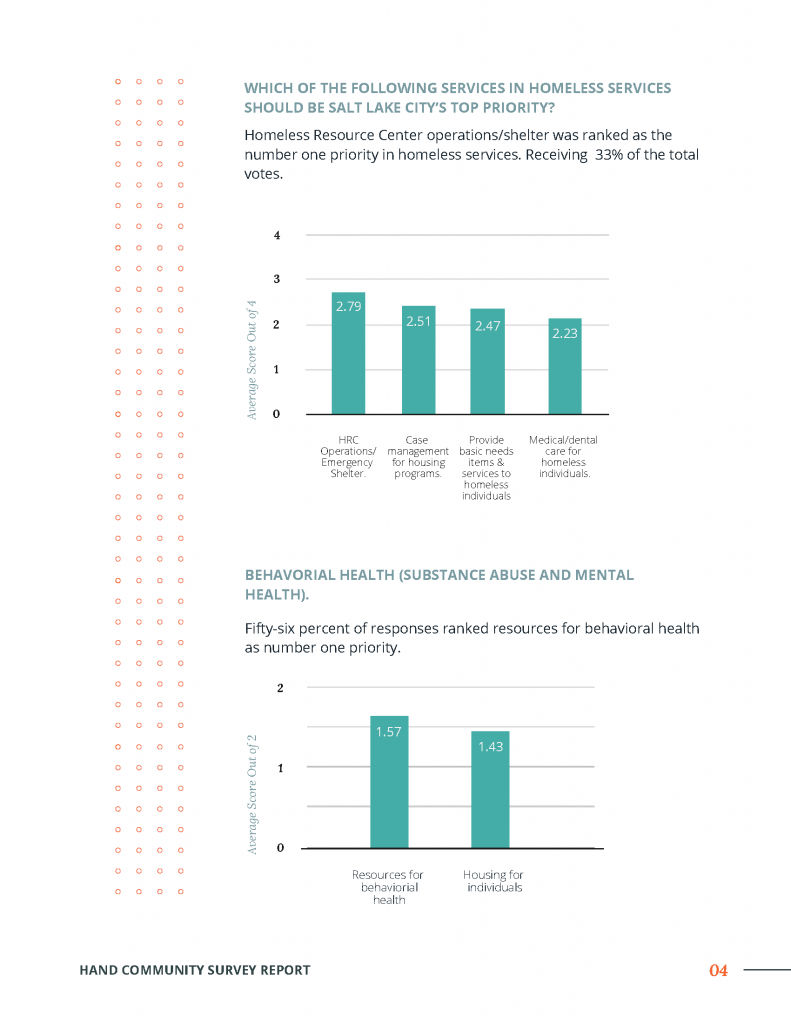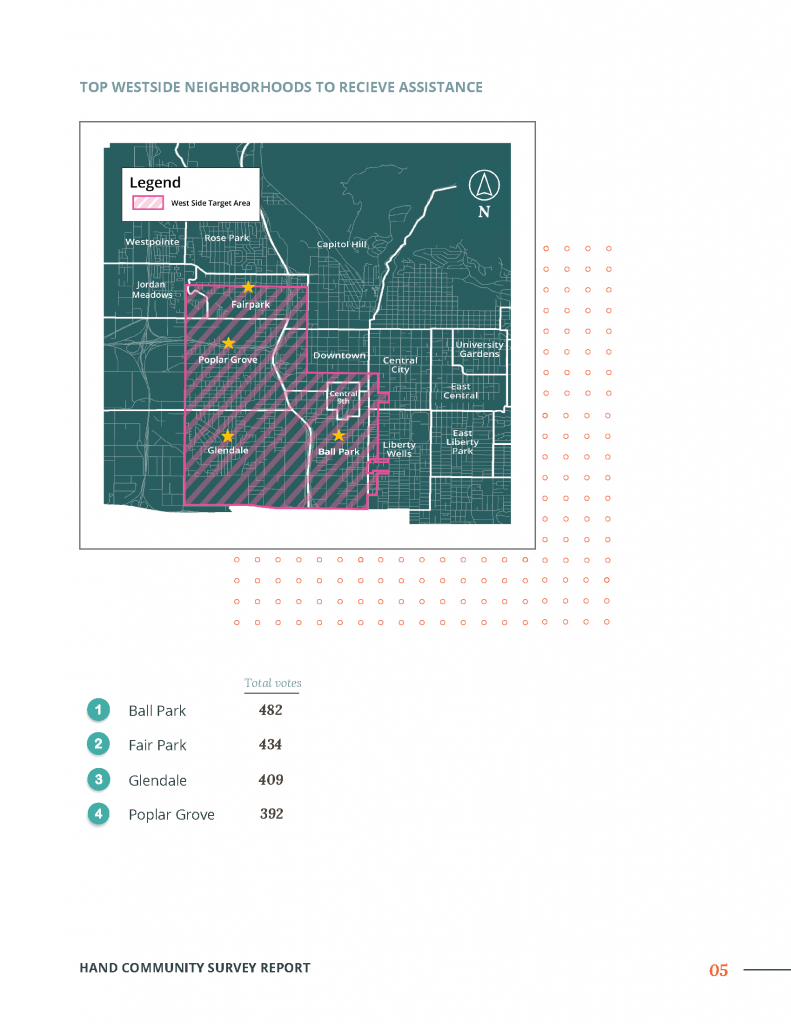 Tags: community engagement survey