The Fair Housing Program at the DLC is in need of testers!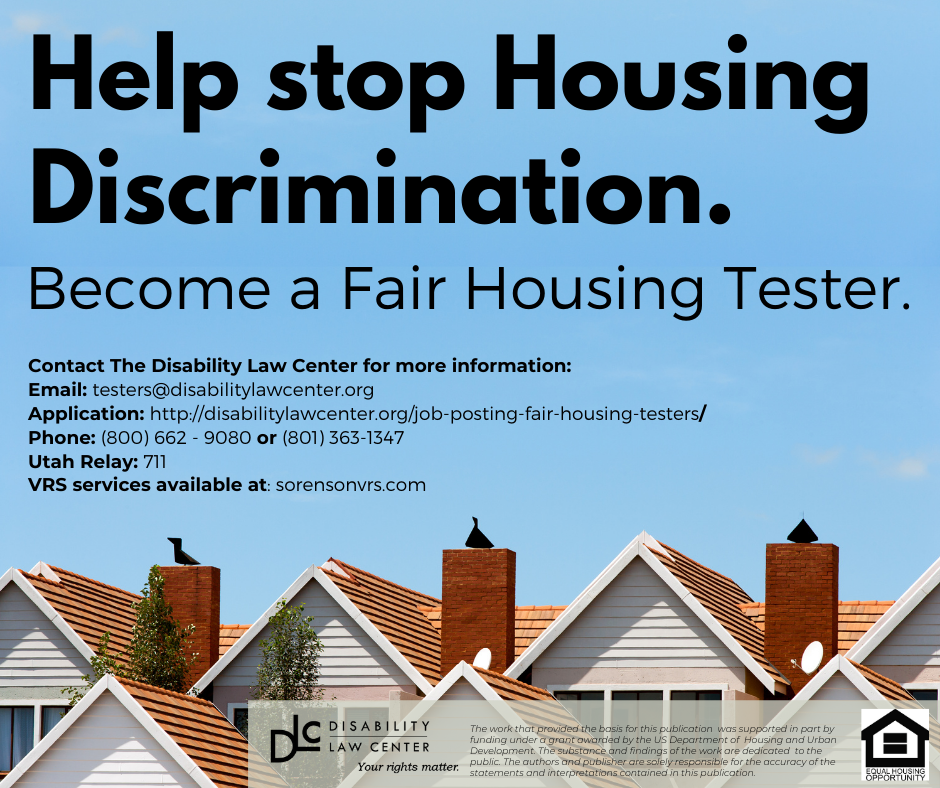 The Disability Law Center is looking for people of diverse backgrounds who are interested in serving as testers in our Fair Housing Testing Program. The DLC is charged with investigating housing discrimination across the State of Utah for ALL protected classes (race, color, national origin, sex, religion, familial status, disability, sexual orientation, gender identity). Federal and State fair housing laws prohibit discrimination in any housing industry related business or transaction.
While blatant acts of housing discrimination occur, more often the discrimination is subtle and hard to discover. Testing is one of the most important tools fair housing agencies and housing advocacy groups use to uncover discrimination. It's much like "secret shopper", but with apartments and discrimination.
To find out more about how to become a tester, contact Vard McGuire at vmcguire@disabilitylawcenter.org or at 801-363-1347 ext. 3192
If you or anyone you know is interested, please learn more and apply at the following link:
http://disabilitylawcenter.org/job-posting-fair-housing-testers/