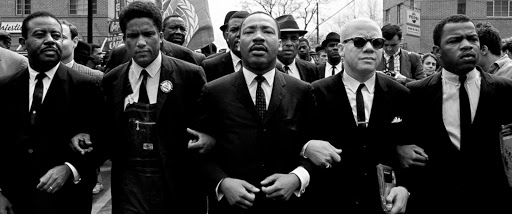 April marks the 52nd anniversary of the passage of Title VIII of the Civil Rights Act of 1968, commonly known as the Federal Fair Housing Act. The Act provides legal backing for efforts to eliminate discrimination in housing opportunities and to affirmatively further housing choices for all Americans. The United States Department of Housing and Urban Development has declared April 2020 "Fair Housing Month" and Salt Lake City recognizes this important focus.
Salt Lake City's Housing and Neighborhood Development (HAND) Division welcomes this opportunity join the Federal Government and state and local jurisdictions across America in this celebration of the rich diversity of our people and the right of all citizens to live where they choose without fear of discrimination, regardless of: race, color, religion, sex, disability, familial status and national origin.
Salt Lake City led the way to further protect individuals from housing discrimination, by enacted the Fair Housing Policy of 2009, to include: sexual orientation and gender identity or expression, of which Salt Lake County and the State of Utah later enacted.
Learn to recognize the signs of discrimination in rental, sales, lending and insurance.
Housing discrimination is rarely blatant; it is usually cleverly disguised and more often than not, can be done with a smile and a handshake. Your fair housing rights are violated when you are prevented from doing any of the following activities:
Viewing or renting an apartment
Viewing or purchasing a home
Applying for or securing a home loan
Purchasing homeowners or renters insurance
If you feel that you may have been discriminated against, the HAND encourages you to take appropriate action, https://www.slc.gov/hand/fair-housing/
Local Fair Housing Resources:
Disability Law Center is a private, non-profit organization designed by the governor as Utah's Protection and Advocacy agency. Their mission is to enforce and strengthen laws that protect the opportunities, choices and legal rights of Utahans with disabilities, 1-800-662-9080, www.disabilitylawcenter.org. 
Fair Housing Facts:
According to the National Fair Housing Alliance:
There were 28,181 complaints of housing discrimination in the United States in 2016. 
This number is likely way low. Most people don't report racial, ethnic or religious housing discrimination. NFHA estimates that more than 4 million cases of housing discrimination occur each year.
Housing discrimination impacts renters the most. More than 90% of all housing discrimination occurred during rental transactions, even though renters are often in greater need of affordable housing than homeowners.
Housing discrimination isn't getting better. If anything, it's getting worse. 2016 saw an uptick in housing-related hate activity, and since last fall there has also been an increase in hate crimes involving people who were harassed in their neighborhoods or at home.
A contrast of mortgage denials and approvals exists between racial and ethnic populations in Salt Lake County. The mortgage application denial rate for Hispanics (20%) in Salt Lake City is higher than that of non-Hispanics (13%). (Federal Financial Institutions Examination Council, Home Mortgage Disclosure Act)
The Disability Law Center
Has uncovered rental housing discrimination directed toward protected classes. The Center conducts tests with matched pairs of individuals, couples or families. Testers are matched on rental eligibility characteristics so that the only significant difference between them is the factor being tested.
On average, approximately 300 calls a year to the Disability Law Center originate from Salt Lake City residents.
Data on fair housing testing from the Disability Law Center, the most common rental housing discrimination in Salt Lake City are primarily based on disability status, national origin, and race.
Data collected from 2013 to 2018 showed 97 cases of confirmed disparate treatment and signs of disparate treatment, regarding housing discrimination in Salt Lake City. During this period there were a total of 1,078 reports of people who felt they had been discriminated against. Of those, 456 total required short-term assistance.