Fair Housing Month and Sexual Assault Awareness Month, April 2021
Fair Housing Month, the 53rd Anniversary of the Federal Fair Housing Act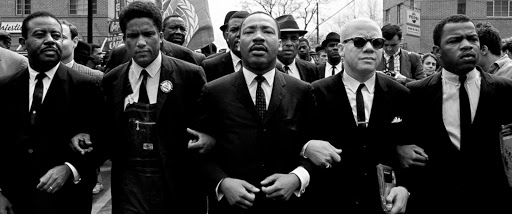 On Thursday, April 8, 2021, Salt Lake City Mayor Erin Mendenhall marked the 53rd anniversary of the passage of the Federal Fair Housing Act by proclaiming April Fair Housing Month in Salt Lake City.
The landmark legislation — Title VIII of the Civil Rights Act of 1968 — prohibits housing discrimination on the basis of race, color, religion, national origin, sex, disability, and family status.
The U.S. Department of Housing and Urban Development enforces fair housing laws and annually provides Salt Lake City with an average of $5.5 million dollars in new funding to support programs and projects that address housing needs and support community development that uplift and change the lives of residents.
"This funding, and these protections are critical to ensuring the rights of Salt Lake City residents.. I'm grateful for landlords, realtors, lenders and insurers who take housing rights seriously. And I'm grateful for the valuable efforts of organizations like the YWCA, which provide vulnerable populations, including survivors of domestic violence, a path to long-term housing," said Salt Lake City Mayor Erin Mendenhall.
---
Fair Housing in Salt Lake City, a Panel and Q&A Discussion
To view an AMA hosted by Salt Lake City with the Disability Law Center, YWCA, and South Valley Services please watch the AMA listed above.
For an overview of the Fair Housing Act and available Fair Housing Resources please watch the above video.
Fair Housing Month coincides with the national Sexual Assault Awareness Month and comes on the heels of the recent vote by the U.S. House of Representatives to reauthorize the Violence Against Women Act. The 1994 law strengthened domestic violence protections for women, including prohibitions on housing discrimination.
Access to fair and affordable housing is critical for women and their families who are exiting abusive relationships, said Gabriella Archuleta, public policy analyst for YWCA Utah, which receives HUD funding through the City's Housing Stability division.
"Domestic violence is a leading cause of homelessness for women and their families," Archuleta said. "Lack of affordable housing options is one of the primary barriers to a survivor escaping abuse and we appreciate Salt Lake City's work to support access to housing."
That access has become even more important during the COVID-19 pandemic as the risks of domestic abuse and sexual violence have increased, she said.
"While housing protection laws have been around for the better part of a century, Salt Lake City is not free from the realities of housing discrimination," Mayor Mendenhall said. "If residents believe they've experienced housing discrimination, there is recourse and I encourage you to reach out to the organizations and agencies that can help."
Residents who believe they have been discriminated against should contact the Disability Law Center (http://disabilitylawcenter.org/) and the Utah Labor Commission's Fair Housing Division (https://laborcommission.utah.gov/divisions/utah-antidiscrimination-and-labor-uald/)
An additional focus of Fair Housing Month is Community Development Week, which highlights the role that federal Community Development Block Grants and HOME Investment Partnerships Program play in funding community services and most importantly, preserving and building new affordable housing opportunities in Salt Lake City.
This week, Mayor Mendenhall sent a letter to Utah's Congressional delegations asking them to vote in support of ongoing funding for both programs. Since 2017, Salt Lake City has invested $14,220,869 in our community. Through those funds, we have been able to:
Provide 7,764 residents with self – sufficiency skills
Provide 2,336 residents with access to emergency shelter and supportive services
Provide stable housing for 917 homeless individuals and their families
777 households received home improvements to create safe, livable spaces
625 individuals with HIV/AIDS stabilized in housing so they can more wholly focus on their mental, medical, and emotional health
29 small businesses received grants to improve their businesses
4 streets, parks and other City infrastructure was improved leading to a more vibrant community.
Resources If You Don't Feel Safe In Your Home, Or Are the Survivor Of An Assault:
The YWCA is committed to advancing the well-being of women in Utah through safety – offering family violence services. Women in Jeopardy Crisis Shelter available as well as the Family Justice Resource Center.
22 East 300 South, Salt Lake City, UT 84111 | Business Line: 801-537-8604 | Crisis Line: 801-537-8600 | TTY 711\
https://www.ywcautah.org/what-we-do/safety/
South Valley Services (SVS) provides safe shelter and ongoing supportive services to women, men, and their children who have been impacted by domestic and sexual violence. Shelter and case management services available.
Salt Lake City led the way to further protect individuals from housing discrimination, by enacted the Fair Housing Policy of 2009, to include: sexual orientation and gender identity or expression, of which Salt Lake County and the State of Utah later enacted.
Learn to recognize the signs of discrimination in rental, sales, lending and insurance.
Housing discrimination is rarely blatant; it is usually cleverly disguised and more often than not, can be done with a smile and a handshake. Your fair housing rights are violated when you are prevented from doing any of the following activities:
Viewing or renting an apartment
Viewing or purchasing a home
Applying for or securing a home loan
Purchasing homeowners or renters insurance
If You Feel That You May Have Been Discriminated Against, Then Housing Stability Encourages You To Take Appropriate Action:
Local Fair Housing Resources:
Disability Law Center is a private, non-profit organization designed by the governor as Utah's Protection and Advocacy agency. Their mission is to enforce and strengthen laws that protect the opportunities, choices and legal rights of Utahans with disabilities, 1-800-662-9080, www.disabilitylawcenter.org.
Utah Anti-Discrimination & Labor Division, Fair Housing, 801-530-6801, www.laborcommission.utah.gov.
Fair Housing Facts:
According to the National Fair Housing Alliance:
There were 28,843 complaints of housing discrimination in the United States in 2017.
This number is much lower than the actual cases according to experts. Most people don't report racial, ethnic or religious housing discrimination. NFHA estimates that more than 4 million cases of housing discrimination occur each year.
Housing discrimination impacts renters the most. More than 90% of all housing discrimination occurred during rental transactions, even though renters are often in greater need of affordable housing than homeowners.
Housing discrimination isn't getting better. If anything, it's getting worse. 2017 saw an uptick in housing-related hate activity, and since last fall there has also been an increase in hate crimes involving people who were harassed in their neighborhoods or at home.
A contrast of mortgage denials and approvals exists between racial and ethnic populations in Salt Lake County. The mortgage application denial rate for Hispanics (20%) in Salt Lake City is higher than that of non-Hispanics (13%). (Federal Financial Institutions Examination Council, Home Mortgage Disclosure Act)
The Disability Law Center
Has uncovered rental housing discrimination directed toward protected classes. The Center conducts tests with matched pairs of individuals, couples or families. Testers are matched on rental eligibility characteristics so that the only significant difference between them is the factor being tested.
On average, approximately 300 calls a year to the Disability Law Center originate from Salt Lake City residents.
Data on fair housing testing from the Disability Law Center, the most common rental housing discrimination in Salt Lake City are primarily based on disability status, national origin, and race.
Data collected from 2013 to 2018 showed 97 cases of confirmed disparate treatment and signs of disparate treatment, regarding housing discrimination in Salt Lake City. During this period there were a total of 1,078 reports of people who felt they had been discriminated against. Of those, 456 total required short-term assistance.