GROWING SLC: A FIVE-YEAR HOUSING PLAN 2018-2022
On December 12 2017, the Salt Lake City Council voted unanimously to adopt Growing SLC: A Five-Year Housing Plan 2018-2022, the first housing plan for the City since 2000.
The plan outlines a thoughtful strategy for ensuring long-term affordability and preservation that continues to enhance neighborhoods while balancing their unique needs. Moreover, it considers that as we grow we must build, but build thoughtfully, in a way that is sustainable, equitable and durable.
Growing SLC lays out a number of comprehensive solutions and policies to address the lack of affordable housing for households earning 40% or below the Area Median Income, including: updates to zoning regulations, removing impediments to development, innovative construction, increasing homeownership opportunities, eliminating incidences of housing discrimination, and implementing life-cycle housing principles. (Please note, that this plan serves as our State of Utah required biennial Moderate Income Housing Plan.)
---
---
Growing SLC 5 Year Housing Plan
---
Growing SLC 5 Year Housing Plan - 2021 Goal Progress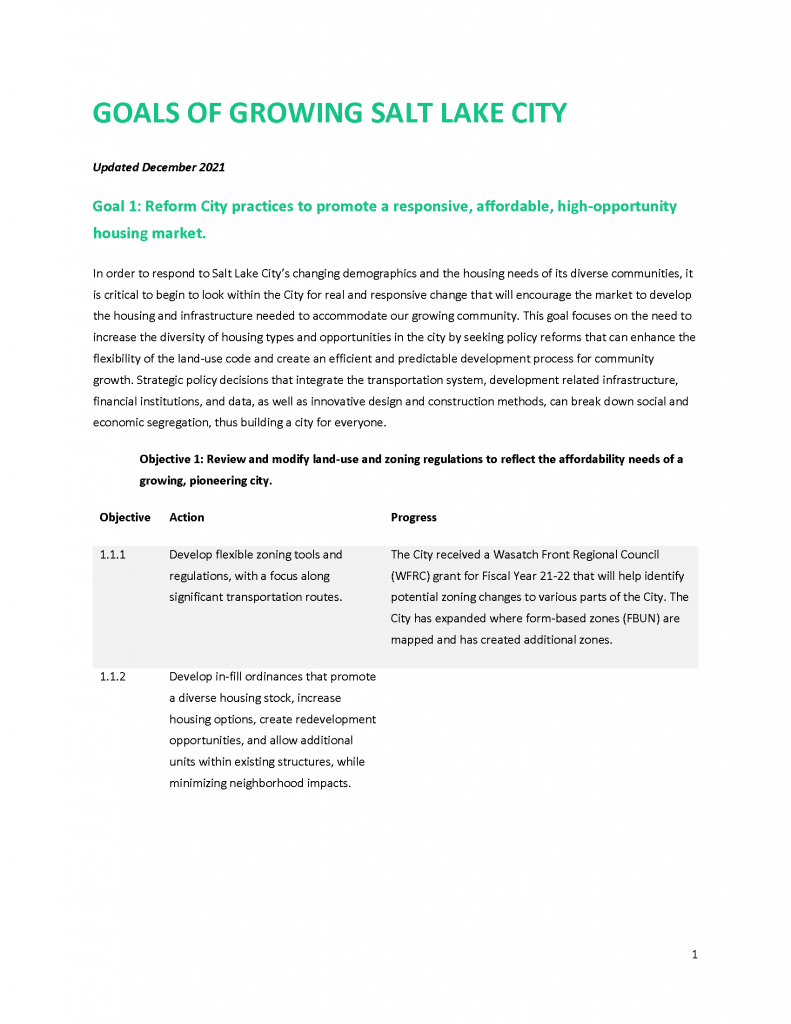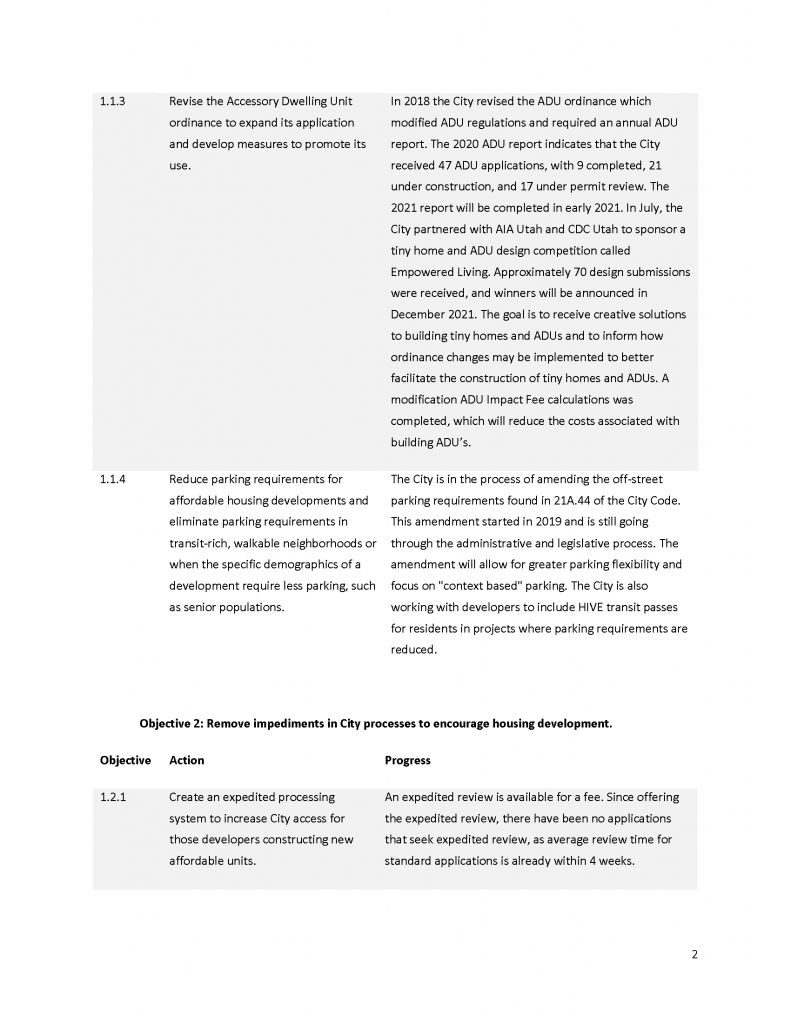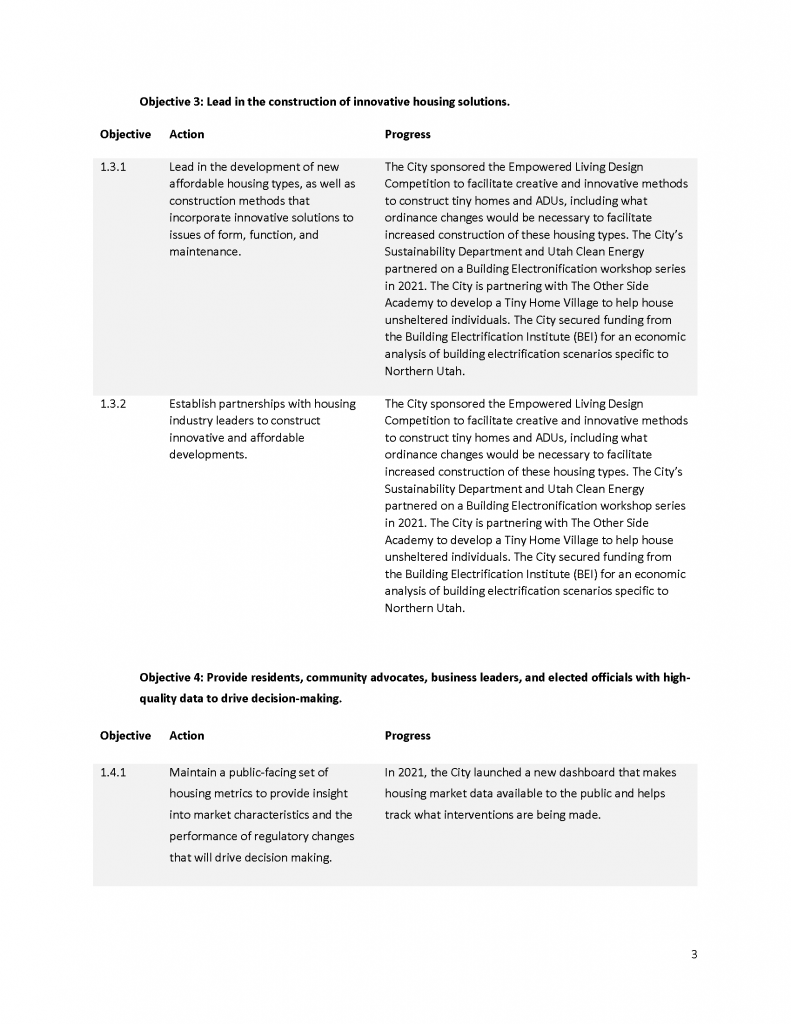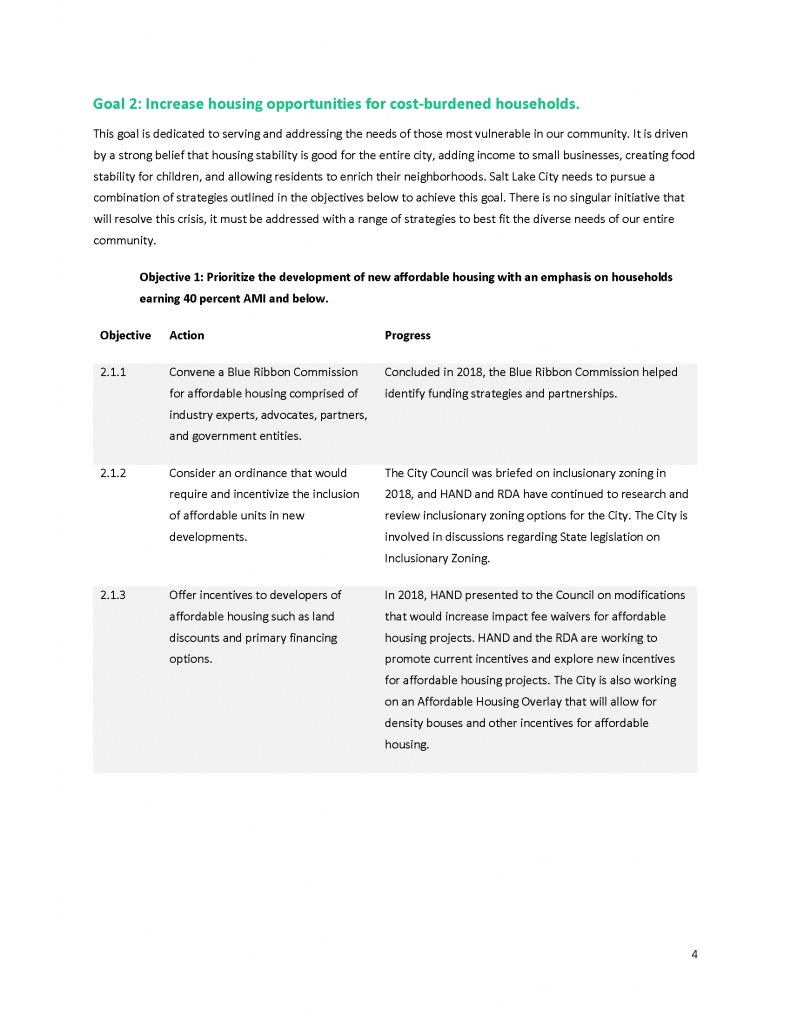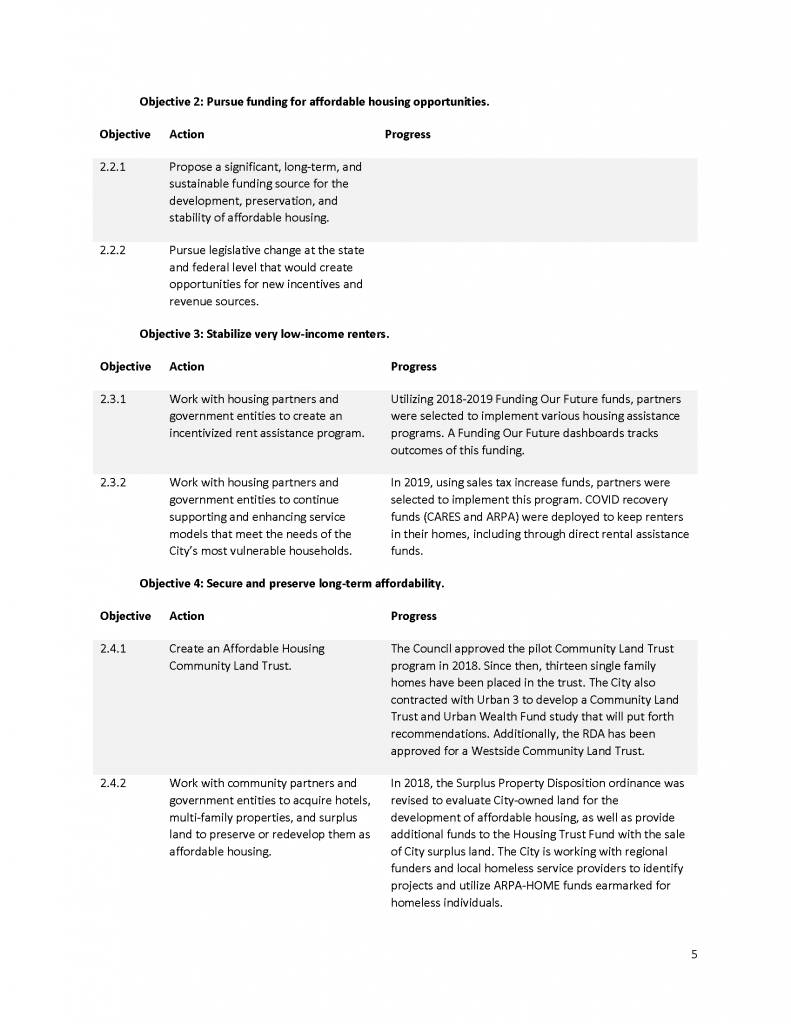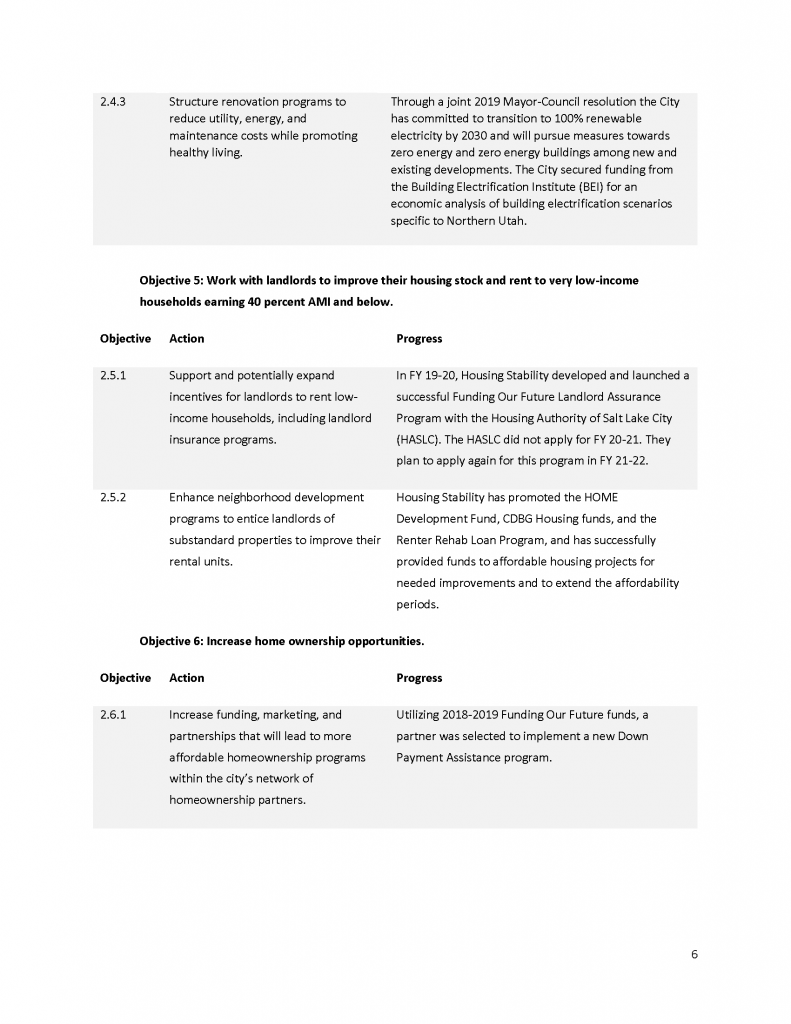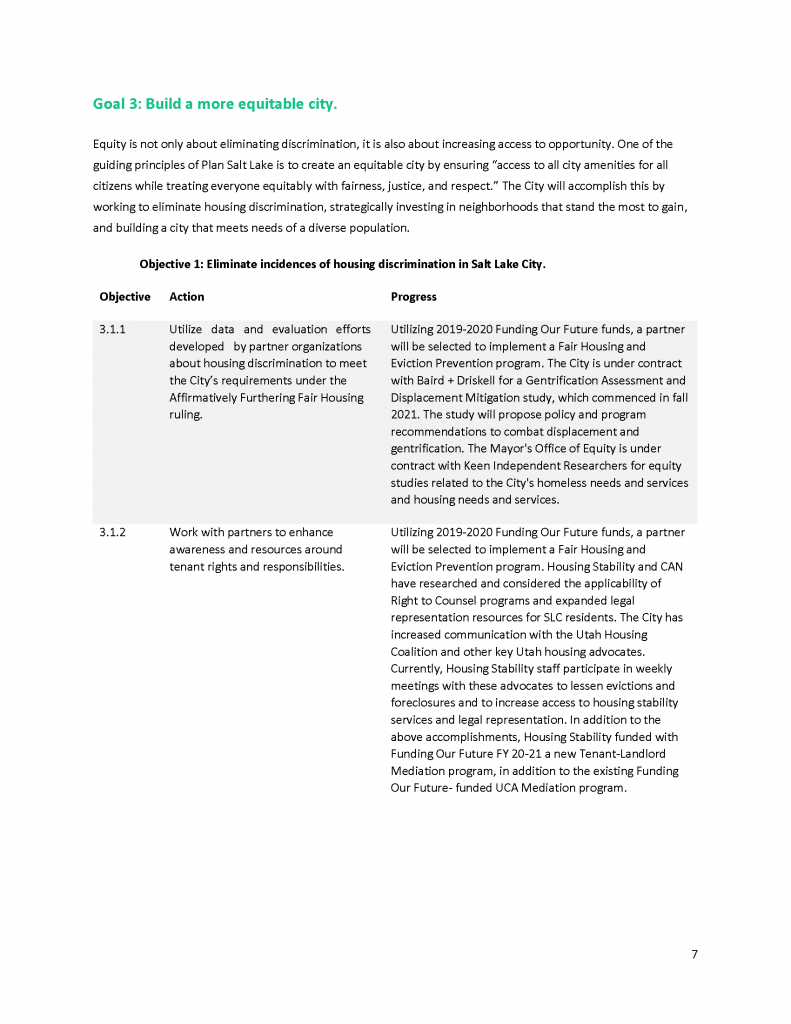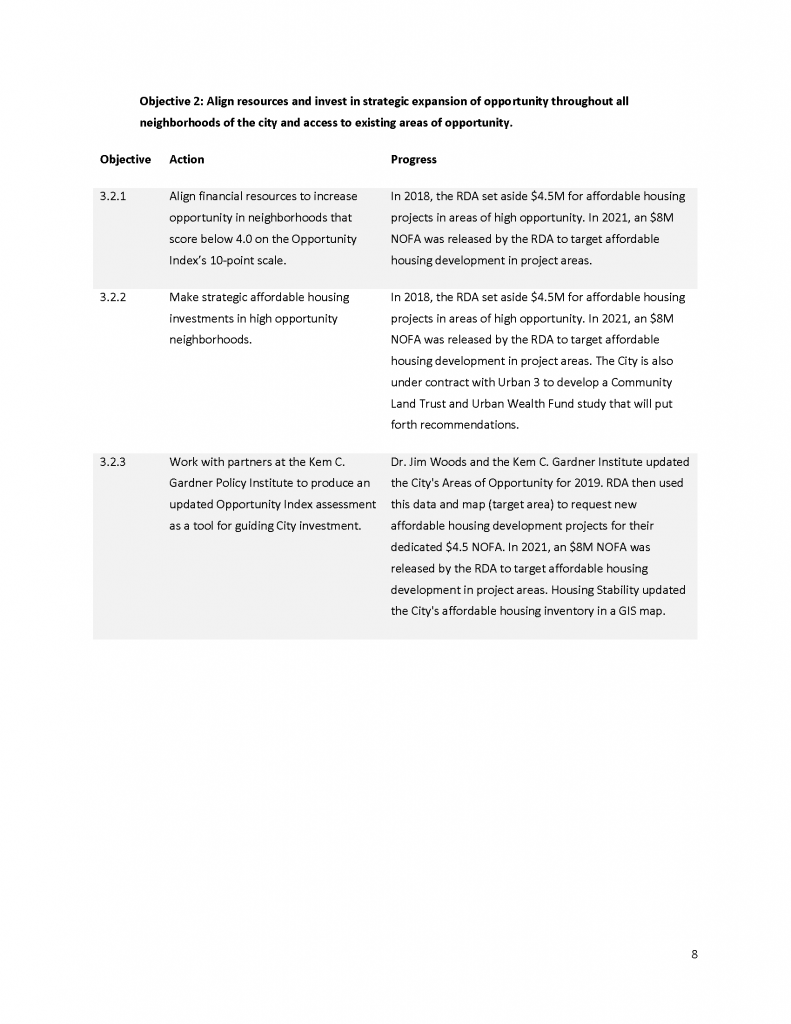 ---
Growing SLC 5 Year Housing Plan - 2021 Annual Report
---
---