1700 South Surface Treatment (Redwood to Pioneer)
Survey results published and Final Design available for review!
---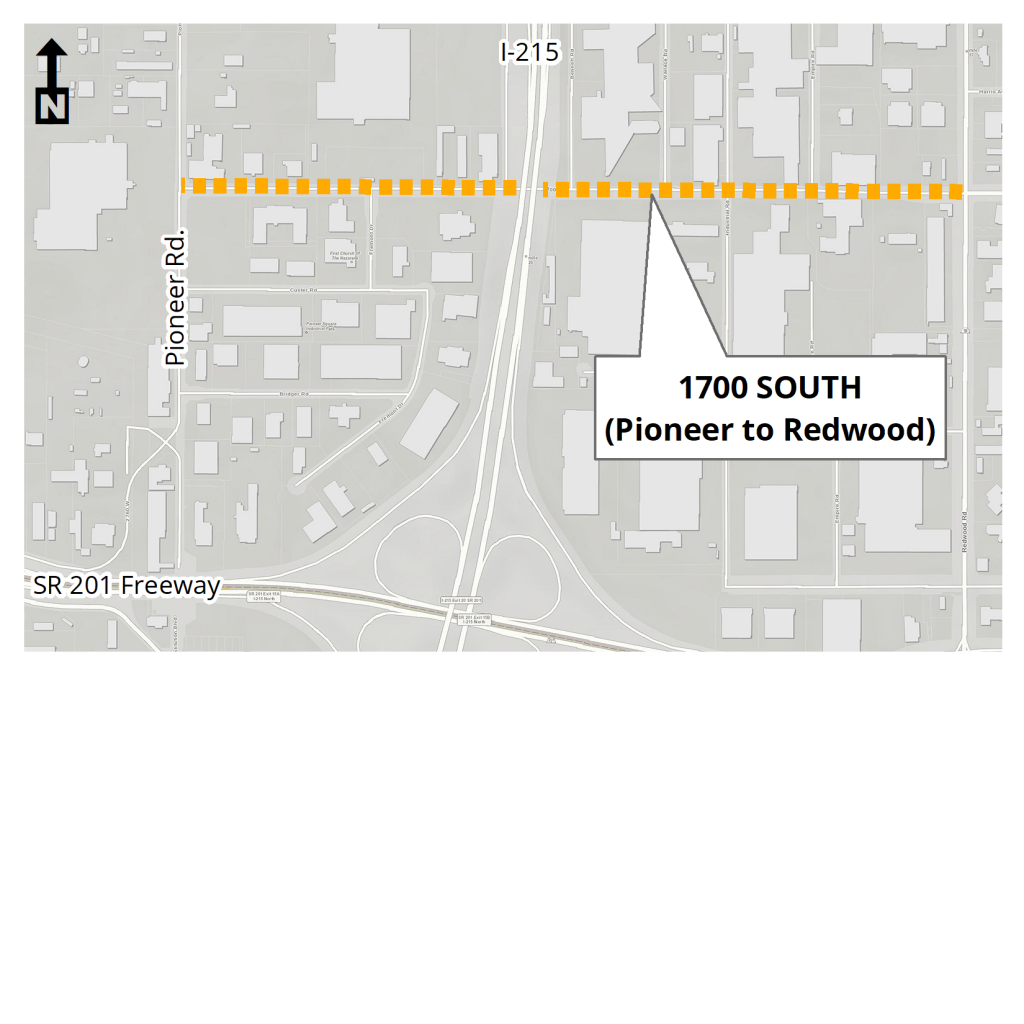 This street will receive a surface treatment in the summer of 2020. Access & parking will be restricted for maximum 6 daytime hours on 1-3 days. There may be changes to striping & markings.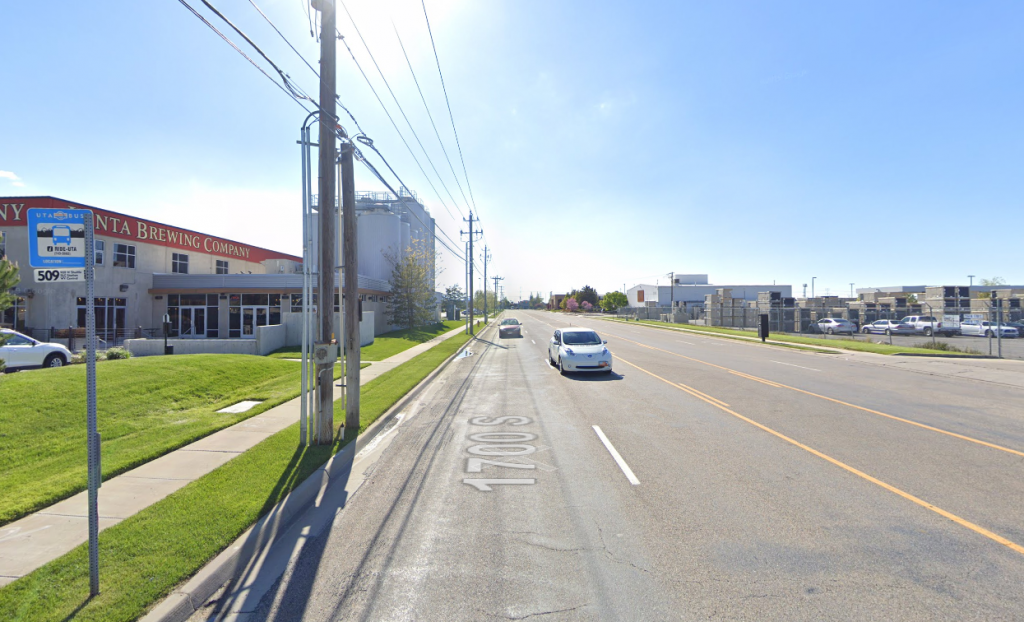 ---
Community input about this street
In Spring 2020, Salt Lake City gathered community input for possible changes to the striping design of this street.
Thanks to everyone for participating in our survey for the street resurfacing projects. For the 1700 South project, our major takeaways from our survey are summarized below. *Click on the green bar to expand to the survey summary.*
While the scope of this project is to resurface the street and address potential improvements achieved through restriping, the survey asked a variety of questions that helps the City better understand how people use the street, challenges they experience, and things they enjoy about the street. While not all issues and feedback can be addressed through this specific project (and may not be relevant to street and transportation projects), this community input provides context, helps identify themes, and can inform future projects.
Survey Summary
People that took the survey commented on liking the street for its light vehicle traffic, ease of access and easy commute.
Respondents commented on disliking the lack of greenery, issues with the lane lines and lack of enforcement and lack of curb-gutter in some places.
People responded feeling unsafe walk, bicycling, skateboarding, walking with children, bicycling with children and using assistive devices (wheelchair, walker, crutches, etc.). Locations where people felt unsafe were generally spread over the entire area with hot spots at intersections. People cited lack of a bike lane as the reason they feel unsafe. Locations where people feel unsafe are spread across the project area. Reasons for feeling unsafe include uneven surfaces, large trucks and high speeds
Respondents indicated the "Mobility of People" was the most important function for this street. Specific changes requested included to add trees and bike lanes, as well as maintain business access (semis and delivery vehicles).
Glendale Community Council Support
Additionally, the Glendale Community Council provided a letter of support for the project requesting bike lanes and additional crosswalks. Historically, these locations have been evaluated for marked crosswalks and were found to have too low of pedestrian demand to warrant adding the crosswalk. This condition will continue to be monitored in the future.
Thank you to everyone who took the survey!
---
Final Design
Please Note: Implementation of this project is dependent on funding availability. The Project Team is working to secure funding for full implementation; however, the project isn't guaranteed to be implemented this summer.
Thanks to everyone that commented on the draft designs. The comments received helped to inform the final design.
The preferred design has incorporated the desire to add protected bike lanes, which will tie into the bike lanes to the west of Redwood Road. There would be no changes to the amount of on-street parking.
The project would remove a travel lane in the westbound direction.
Final Design – Plan View
Final Design – Cross-Section View
As a comparison, below is a cross-section of the existing conditions.
Please note: if funding is not available for project implementation, then the existing layout will remain.
Existing Conditions – Cross-Section View
As a reminder, please send us any comments you may have by sending an email to: StreetResurfacing@slcgov.com.
---
What is next?
To be added to the project email list for future input and design updates, please send updates for 1700 S – Redwood to Pioneer to streetresurfacing@slcgov.com.
| | | |
| --- | --- | --- |
| | Early Spring 2020 | Project Announcement and community input. |
| | Spring 2020 | Draft conceptual design available for community input. |
| | 3-4 weeks before surface treatment | Notice of final design circulated along with information about what to expect on the 1-3 days when the surface treatment work will affect use of this street. |
| | Summer 2020 | Surface treatment and restriping by SLC Streets Division. |
---
Timeline
---
Contact
---
Funding Our Future
Increased pavement maintenance is one of the projects funded through the Salt Lake City Funding Our Future initiative.