Lower Avenues (D, G, K, Q)
Surface Treatment
---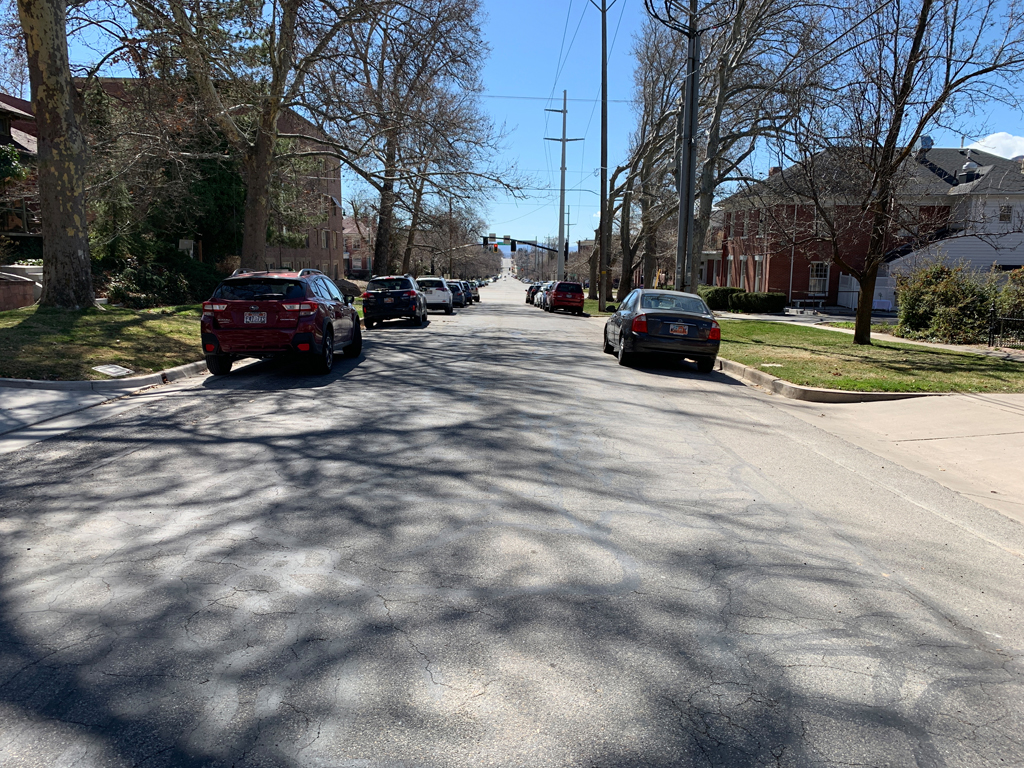 ---
Community input about this street
In Spring 2020, Salt Lake City gathered community input for possible changes to the striping design of these streets.
Thanks to everyone for participating in our survey for the street resurfacing project. For the Avenues Streets (D St, G St, K St, and Q St) project, our major takeaways from our survey were:
The streets are quiet, tree lined places where people like to walk
Parking demand and supply are an issue
Mobility of people and vehicles rank as high priorities
Thank you to everyone who took the survey!
---
Draft Design
The survey helped inform our Draft Design which can be viewed below. Comments on the Draft Design from the public were accepted for several weeks (ending on May 10, 2020).
The following draft designs apply to:
D St. from South Temple to 4th Ave.
G St. from South Temple to 3rd Ave.
K St. from South Temple to 3rd Ave.
The draft designs would add bike lanes to roadway. There would be no substantial change to the amount of on-street parking or number of vehicle travel lanes as part of this project.
The draft design for Q St. from South Temple to 4th Ave. is still be evaluated and may be pushed to a later project.
Draft Design – Plan View
Draft Design – Cross-Section View
---
Final Decision
Thank you to everyone that provided comment on this project. We are in the process of developing final signing and striping plans and scheduling a contractor for upcoming implementation.
To be added to the project email list for updates, please send "updates for lower Avenues" to streetresurfacing@slcgov.com.
---
What is next?
| | | |
| --- | --- | --- |
| | Early Spring 2020 | Project Announcement and community input. |
| | Spring 2020 | Draft conceptual design available for community input. |
| | 3-4 weeks before surface treatment | Notice of final design circulated along with information about what to expect on the 1-3 days when the surface treatment work will affect use of this street. |
| | Summer 2020 | Surface treatment and restriping by SLC Streets Division. |
---
Timeline
---
Contact
---
Funding Our Future
Increased pavement maintenance is one of the projects funded through the Salt Lake City Funding Our Future initiative.