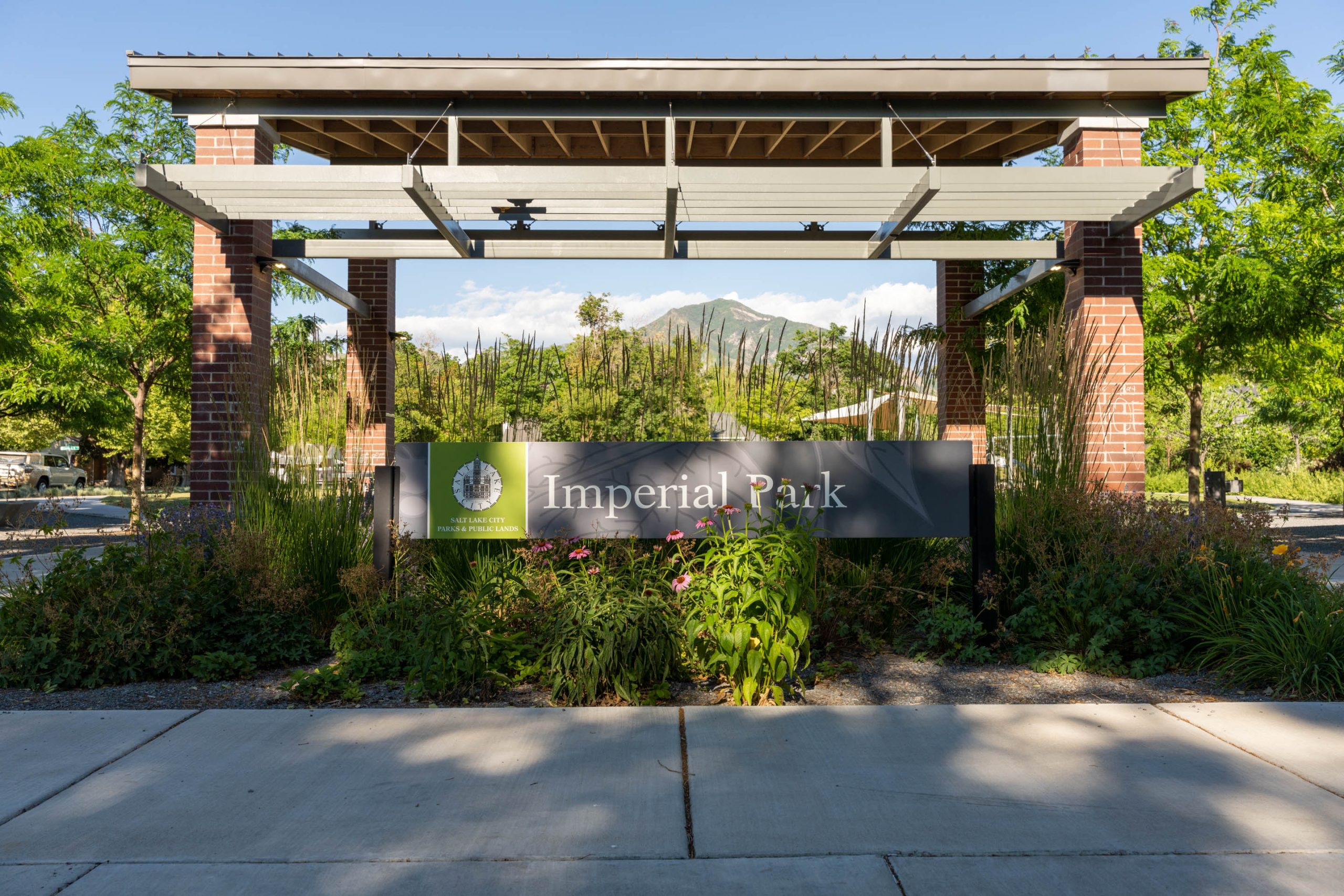 Bilingual Community Park Signage & Wayfinding
This project will add signage to ten Community Parks across Salt Lake City. It will also remove signage that is out-of-date at these parks.
---
Status
Ongoing
Full Project Scope
This project funds the planning, design and construction of new bilingual signs in English and Spanish at 10 community parks in Salt Lake City. It will also include an update to the Salt Lake City Parks, Open Space and Trail Signage Guidelines to include a bilingual standard. 

The 10 parks that will be included for signage redesign in the new bilingual standard are:
Westpointe Park
Sunnyside Park
Pioneer Park
City Creek Park
Poplar Grove Park
Cottonwood Park
Rotary Glen/Donner Trail Park
Jordan Park
Riverside Park
Liberty Park
What's New
Winter 2022 Update
Public Lands is substantially complete with the new bilingual signage standard including English and Spanish, which will be available online in the "Documents" tab in early 2023.
Detailed design and installation is projected to begin Spring 2023. .
Background
This project is specifically called out as a strategy in the Public Lands Master Plan. This strategy will help to achieve our goals to Connect people to information about the park system. In addition, this project works to create active, authentic, and inclusive spaces. This project was submitted by Public Lands through the CIP process and funded in 2021.