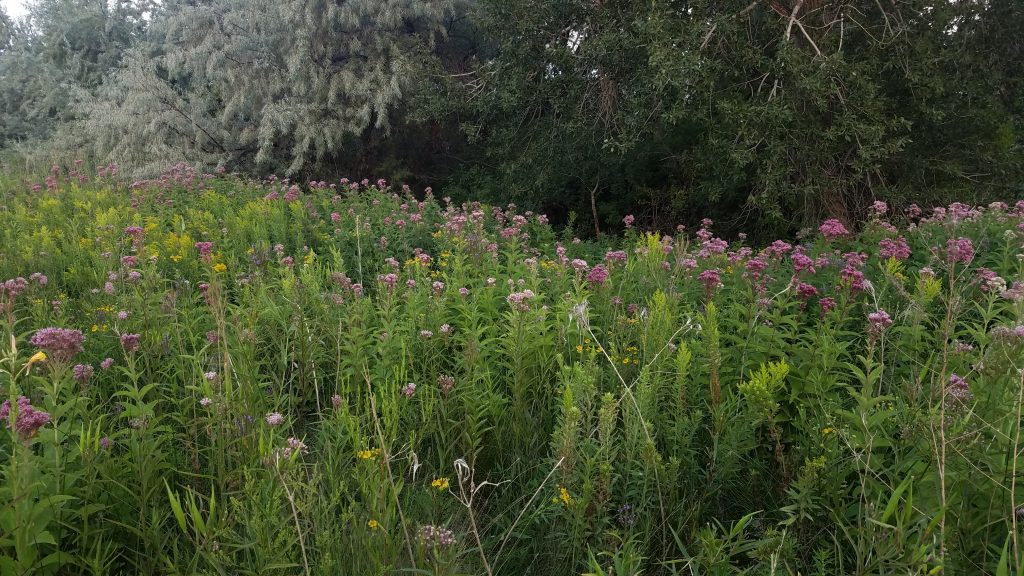 Earlier this year, the Trails & Natural Lands Division hired a part-time botanist, Blake Wellard, to create a native plant propagation program and to provide general botanical assistance for the management of the Division's open space properties. Wellard is a local botanist who has dedicated twelve years of research to studying Utah plant species and ecosystems. Wellard was responsible for the discovery of a new species of claret cup cactus (Echinocereus relictus) and a new species of wire lettuce (Stephanomeria occultata) while pursuing a master's degree at the University of Utah in Plant Geography. While his expertise is extensive, Wellard admits to a special affinity for wetland plants and their ecosystems.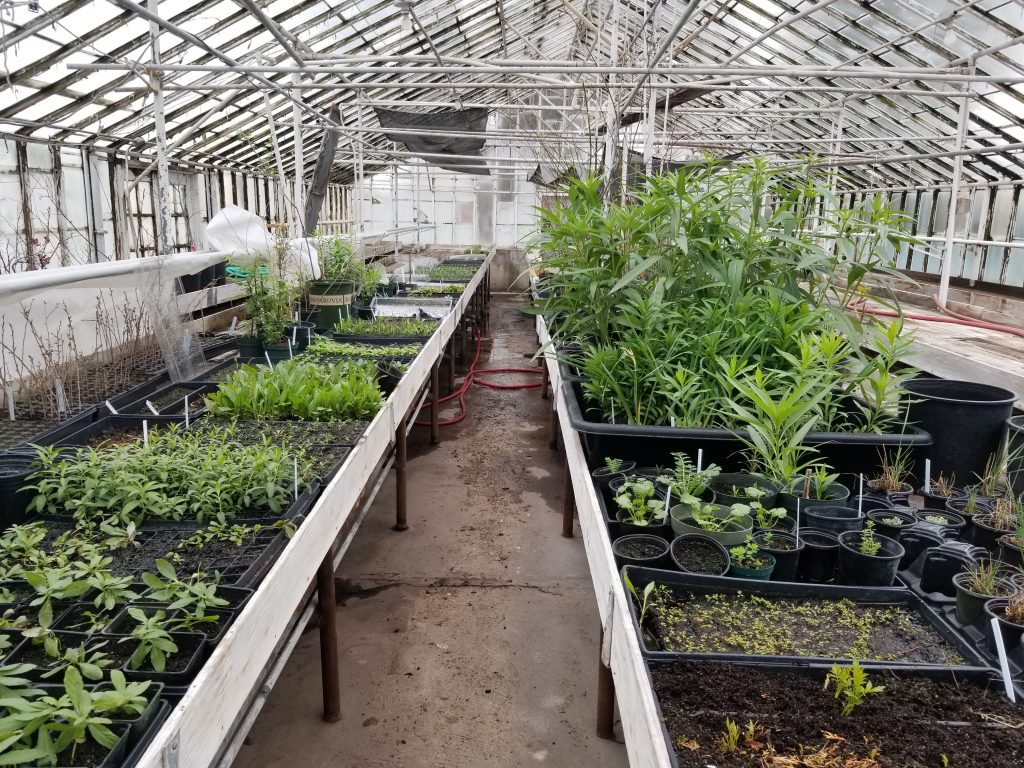 Wellard initiated the Trails & Natural Lands Division's native plant propagation program in the Liberty Greenhouse in February, with a focus on showy native plants intended for planting around Liberty Lake, Fairmont Park Pond, and along the Jordan River. Wellard and Division staff are also growing a variety of native 'water wise' species for use in other city natural areas, including Parleys Historic Nature Preserve, Wasatch Hollow Preserve, Lee Charles Miller Bird Refuge, and the Hidden Hollow Natural Area. Native plants currently being propagated include desirable native grasses, herbaceous flowering plants, and native trees and shrubs taken from cuttings and seed collection sites around the state.
From historic records in herbarium collections, we know that many of the species Wellard is propagating in the Liberty Greenhouse were present historically in the wetland areas of Salt Lake City. The earliest collection for one of these showy local wildflowers (Joe-Pye Weed, Eupatorium maculatum) was collected from wetlands around the city in 1879 by a prominent early botanist named Marcus E. Jones. Joe-Pye Weed is known to grow in association with Swamp Milkweed (Asclepias incarnata), an important local milkweed species that serves as the host plant for developing monarch caterpillars. Together, the flowers of Joe-Pye Weed and Swamp Milkweed provide a critical nectar source for adult monarch butterflies. These species and dozens of others have been gone from Salt Lake City for decades, but thanks to the propagation and plating efforts led by Wellard and the Trails & Natural Lands Division, these and other important native plants will be returned to their former habitats and given a chance to thrive again in Salt Lake City. Starting in May, keep an eye out in city natural areas and wetlands for staff working to replant native vegetation in natural areas around the city.