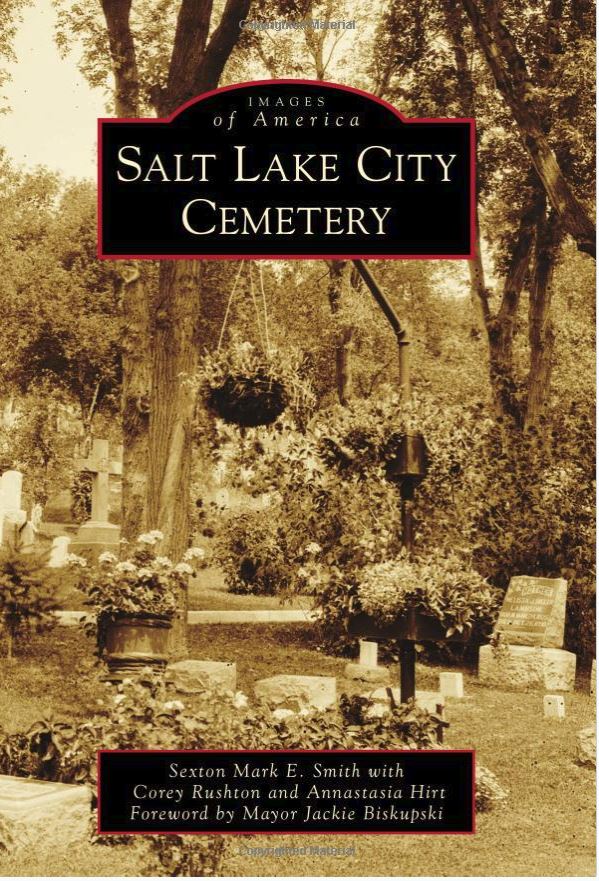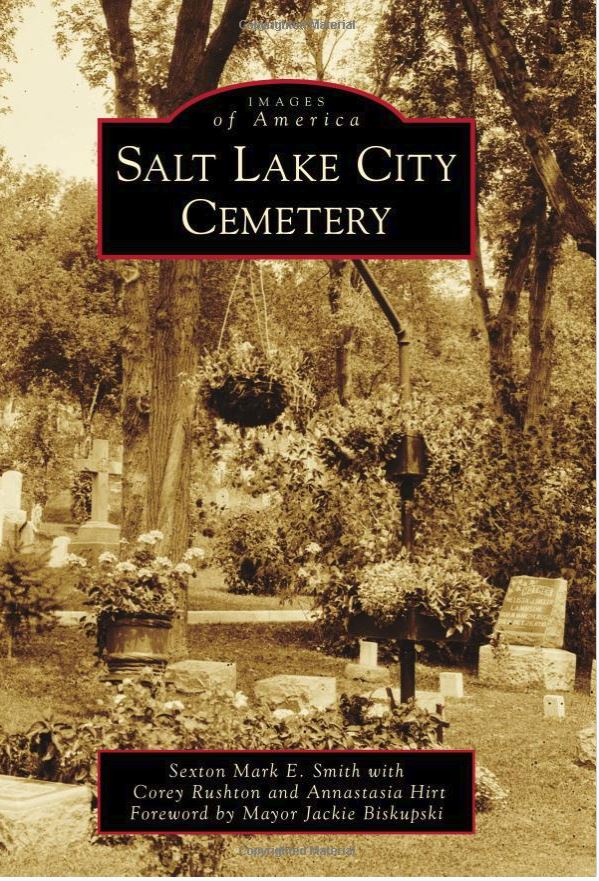 The Salt Lake City Cemetery is an integral component of Salt Lake City's green infrastructure, encompassing 122 acres of the Avenues neighborhood and serving as an important place for remembrance, peace, and enjoyment of nature. Its hallowed grounds hold 130,000 graves containing the final resting places of politicians, pioneers, artists, inventors, outlaws, educators, activists, and 12 of the sixteen former presidents of the Church of Jesus Christ of Latter-day Saints. It is also the final resting place for thousands of beloved community members who lived in and loved this region, many whose descendants continue to visit the cemetery today.
The current Salt Lake City Cemetery Sexton, Mark E. Smith, has partnered with fellow Salt Lake City Public Services Department employees, Corey Rushton and Annastasia Hirt, to author a new book about the cemetery. The book – simply titled Salt Lake City Cemetery – contains hundreds of photos and information about the cemetery's founding, flora and fauna, notable residents, and unique monuments. It also includes navigational information, so the book can be used as an in-person guide to tour the cemetery grounds. Smith explains, "Cemeteries are for the living, and all of us who wrote this book hope that many people read it and are encouraged to visit the cemetery in person. It is truly a living museum that's open for all of us to explore."
In 2017, the Cemetery Master Plan recognized the need for creative solutions for cemetery management. To that end, 100% of author royalties earned from the sale of Salt Lake City Cemetery will go into a fund designated for maintenance and preservation of the cemetery, helping to ensure its sustainability for future generations. As of February 2019, 887 total books have sold since publication on December 3. The book, Salt Lake City Cemetery, is available for purchase at the City Cemetery; local bookstores, including Weller Book Works, The King's English, and Barnes and Noble Booksellers; or online at amazon.com.