Hey there public lands recreators, open space appreciators, natural lands volunteers, earth lovers, and tree huggers of all stripes. Spring is already shaping up to be an epic season of stewardship, and the second half of April is packed with some great events to participate in!
While we've had great turnout at our volunteer projects happening all month long, we wanted to draw awareness to some larger initiatives you will recognize that may be just the impetus you need to get out and give back with your friends, your co-workers and your family, or joyously alone. These events are truly come one, come all.
[See the list of upcoming volunteer projects]
Here's What's Coming Up
Earth Day, National Volunteer Week and National Arbor Day are ALL happening before April is finished. It's a Spring Awareness Extravaganza, or so it would seem. It is in the spirit of these initiatives, then, that we offer a few reminders and encouragements on relevant opportunities within Public Lands.  
National Volunteering Week – April 18th – 24th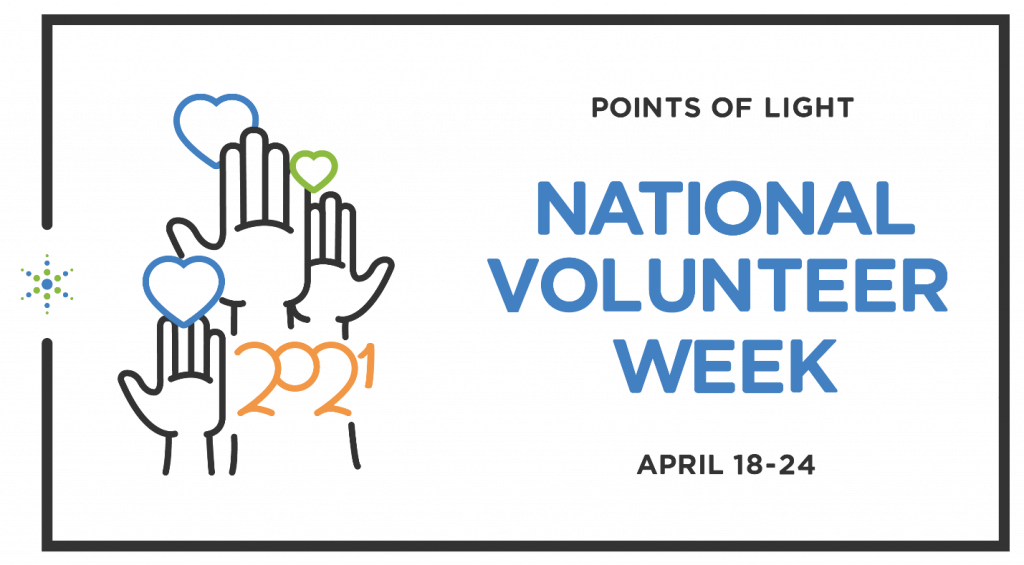 According to Points of Light, the world's largest organization dedicated to volunteer service, National Volunteer Week "was established in 1974 and has grown exponentially each year, with thousands of volunteer projects and special events scheduled throughout the week. It is an opportunity to honor the impact of all those who do good in our communities and inspire others to make a difference and improve the world."
We have two volunteer events scheduled during this week that coincide with our Earth Day events (see below), so we encourage you to sign-up for one of those as well as any future event that appeals to you. Our volunteers make a huge impact and, in hearing from those who have volunteered already, it's a great way to spend a couple hours outside.
Speaking of those who have volunteered, we want to take this opportunity to thank all of you. Not only have you shown up and worked hard to remove thousands of pounds of garbage out of our river, our trails and our natural lands, in doing this, you've also been a key player in reaching our mission-critical goals. Our natural lands nearest to the places we all live are a huge benefit to our community. Many of you are turning to them for more frequent nature escapes, strolls, recreation, and restorative retreats than ever before. As we collectively lean on the benefits of wild, natural space in our city, we rely on you to help keep them clean and safe for everyone. So, thank you, thank you, thank you. We look forward to seeing you at a future event.
Earth Day – Thursday April 22nd
For 50 years, Earth Day has been an instrumental voice in inspiring individuals and organizations to be more environmentally minded and actively engaged in improving environmental health in communities around the world. In honor of this legacy, and in response to the continued clarion call to action, we've added two special Earth Day volunteer events to our volunteer project calendar.
We invite you to sign-up for one of these events and join in with your neighbors and fellow community members in taking conscious action for proactive environmental stewardship.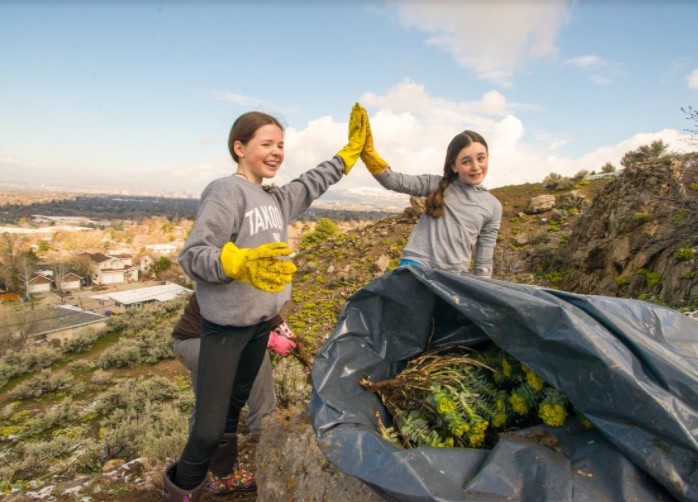 EVENT 1: Earth Day Invasive Plant Removal at H-Rock Open Space
Thursday, April 22, 10:00 AM to 12:00 PM.
Join us in tackling the Myrtle Spurge invasion and other invasive species threatening our foothills. This is a good opportunity to learn more about invasive species and what you can do to prevent their spread, as well.
---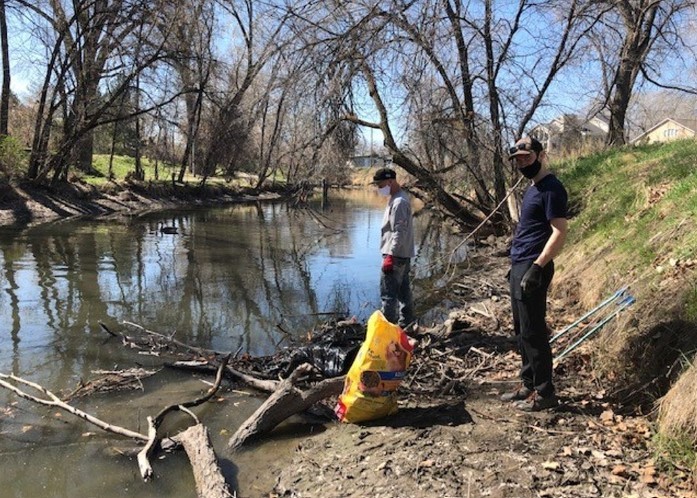 EVENT 2: Earth Day Jordan River Cleanup
Thursday, April 22, 4:00 PM to 6:00 PM.
Strap on your boots, zip up your waders or pull out the family canoe and assist in cleaning up Salt Lake City's Emerald Ribbon. The Jordan River is a vital habitat within the Salt Lake Valley. Keeping it clean helps maintain the biodiversity of this rich riparian habitat in our community.
---
National Arbor Day – Friday April 30th
Although its roots started in Nebraska, Arbor day is celebrated in all 50 states. And according to the Arbor Day Foundation's website, it's a holiday that looks to the future instead of something that has happened already. "The simple act of planting a tree represents a belief that the tree will grow to provide us with clean air and water, cooling shade, habitat for wildlife, healthier communities, and endless natural beauty — all for a better tomorrow."
Trees play a starring role in our tapestry of public lands, natural trails and urban forests as they provide social, economic, aesthetic, and environmental benefits to any city. Salt Lake City Urban Forestry is responsible for the care and maintenance of the vibrant urban forest within the city, which consists of about 85,000 public trees including 63,000 street trees and 22,000 additional trees growing in parks and open spaces.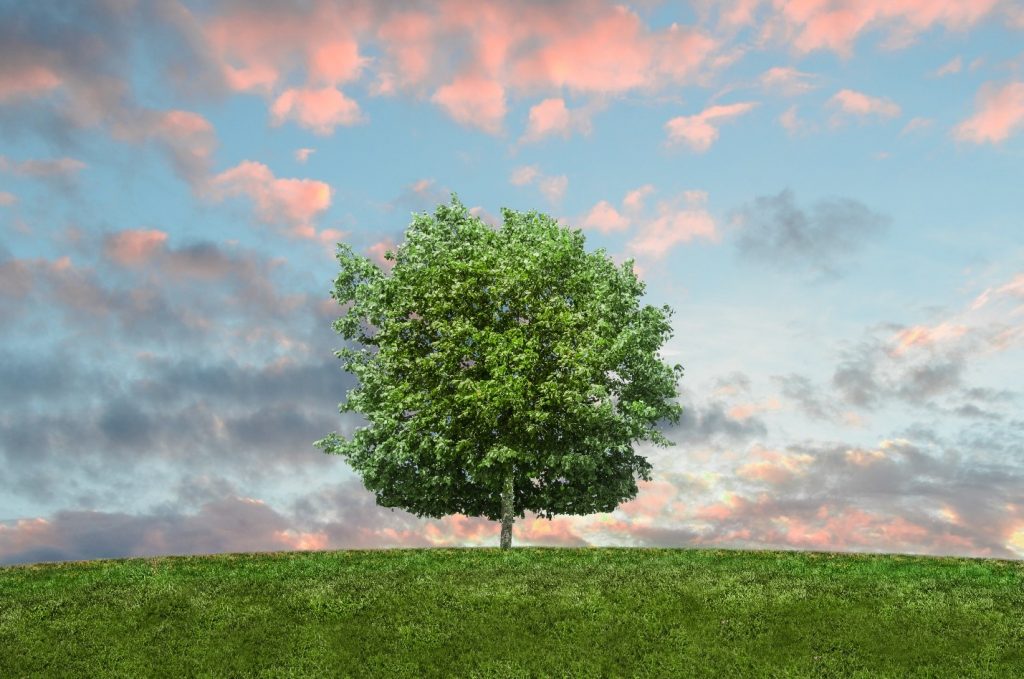 You can view an interactive map of every tree—yes, EVERY TREE—Urban Forestry manages, and find out whether the park strip in front of your house is a suggested location for a potential tree.
If there is not a tree in the park strip adjacent to your property and you would like one, call the Urban Forestry office and they will perform an evaluation of the site, and place you on the tree planting list. Here's the number: (801) 972-7818
Arbor Day makes for a great excuse to follow through on requesting a tree in front of your house, and a great occasion to help your community reach its tree-panting goal.