The Trails & Natural Lands Division has created an Adopt-A-Spot Program to allow Salt Lake citizens to show pride in the vibrant ecology of their city by stewarding a set location over the course of one year. Adoption groups are made up of two or more individuals who commit to visit a selected area and perform basic stewardship service routinely.  Participation in the adopt-a-spot program helps keep natural lands healthy and safe!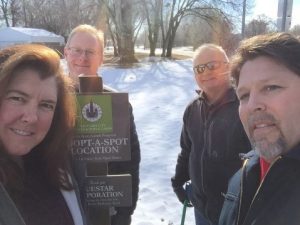 Types of service include:
Site Clean-Up
Invasive Weed Control
Tree Protection
Trail Upkeep and Monitoring
Program Advocacy and Education
Photo Documentation
Monitoring and Tracking
Reporting of Safety Hazards and Other Issues
To adopt a spot, contact our volunteer coordinator here.