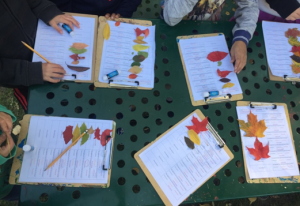 Salt Lake City's Trails & Natural Lands Program began 'Out of School into Nature' to provide outdoor nature experiences and interdisciplinary environmental education to elementary aged children in the available natural areas in Salt Lake City. The program began with fourth grade classes throughout Salt Lake City. This past year second graders joined the program – thank you Liberty Elementary School! The program is offered to all schools within the SLC school district that have a natural area or park within a 15 minute walk of their school.
Teachers walk their students to the designated space for a lesson  for a duration of 45 minutes to an hour. The lessons take place during the school day.
Program Goals
Foster future stewards of natural lands
Build foundations for environmental awareness
Follow Utah's core educational principles
Encourage recreational utilization of natural areas
Combat the effects of nature deficit disorder for children growing up in urban areas.
Supplement classroom learning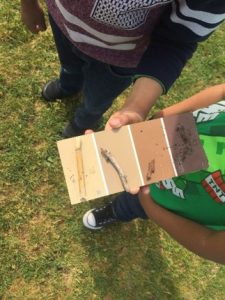 Program Options
Meet once a week for the duration of the school year.
Meet 3-6 times throughout the school year for educational field trip experiences in Salt Lake City's Natural Lands.
The Lessons
Follow Utah's core educational principles
Centered around environmental education, science, history, and the arts.
Build off each other
Can be manipulated to fit different groups' needs
Interested in joining the program?
If you work for a school within Salt Lake City's school district, and would like more information, contact Sherilyn Hirschi here.