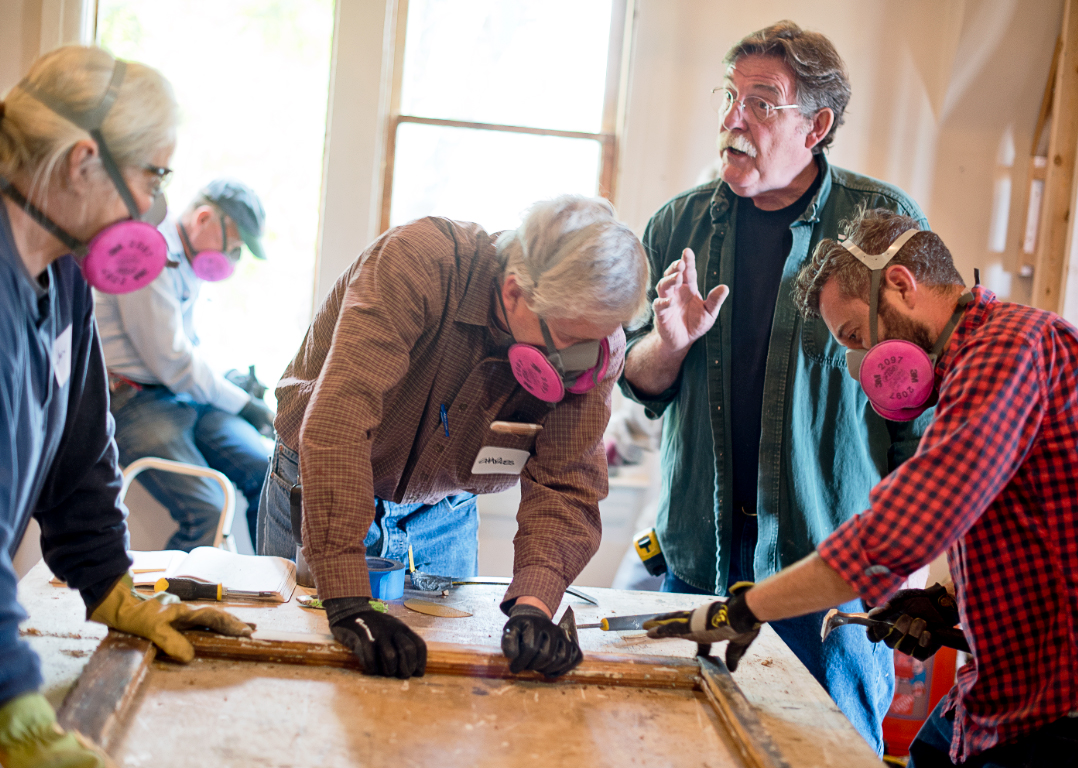 Come and learn how to safely repair and increase the energy efficiency of traditional wood double-hung sash windows!
---
June 5 – 7, 2019
270 S 1400 E
Salt Lake City, UT 84112
Please consider using public transportation.
One-Day Workshop
WOOD WINDOW REPAIR
Attend one of the following days:
Wednesday, June 5 // 8 – 5 PM
Thursday, June 6 // 8 – 5 PM
Half-Day Workshop
WOOD STORM WINDOW CONSTRUCTION
Attend one of the following sessions:
Friday, June 7 // 8 – 12 PM
Friday, June 7 // 1 – 5 PM
In partnership with the Utah State Historic Preservation Office, and Preservation Utah, Salt Lake City Planning is excited to announce a series of one-day wood window repair workshops, in conjunction with a half-day wood storm window construction workshop. Featuring the help of renowned historic preservation expert, Bob Yapp.
Each workshop offers an intensive hands-on restoration and construction experience. The workshop is open to 12 individuals. If interested, please register by May 31, 2019. Please bring your own gloves & safety glasses. Respirators will be available on site. Dress in work clothing.