This Online Open House will provide an opportunity for you to review information about the proposal and provide any questions or comments. This Open House meeting will be an electronic meeting pursuant to Salt Lake City Emergency Proclamation No. 2 of 2020 (2)(b).
Design Review
Kozo House Apartments
Petition Number: PLNPCM2020-00258
The Kozo House Apartments project is a mixed use 312-unit building located at approximately 175 North 600 West in the TSA-UC-T zone. The project is undergoing Design Review with the Planning Commission because of modifications requested by the Applicant, including but not limited to: maximum length of a wall and maximum distance between doors. The proposed project is located in Council District 3, represented by Chris Wharton.
Project Location
Approximately 175 North 600 West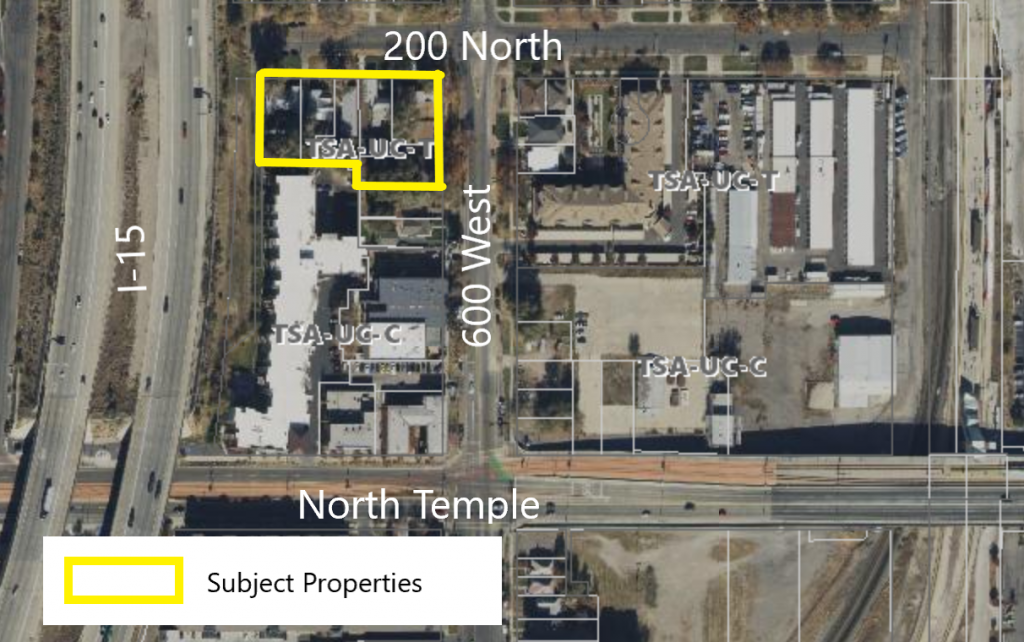 Additional Information
Next Steps
The Planning Commission will be the body providing the final decision. A hearing with the Planning Commission has not yet been set.
Public comment period: June 17 – September 1, 2020
Public Comments and Questions
We want to hear from you! To submit a comment or question please contact the staff planner via email or leave a voicemail, your questions will be answered within a week after the comment period has ended.
Start of the Public Comment Period: June 17, 2020
End of the Public Comment Period: September 1, 2020
Caitlyn Miller // caitlyn.miller@slcgov.com // 801-535-8115
(phone numbers are currently available for voicemails only)
Please note that public comments will still be accepted up until the date of the Planning Commission public hearing.
---
During and following this comment period, the Planning Division will evaluate the proposal against the applicable zoning standards, taking into consideration public comments as they relate to the standards, and develop a recommendation for the Planning Commission.