This Online Open House will provide an opportunity for you to review information about the proposal and provide any questions or comments. This Open House meeting will be an electronic meeting pursuant to Salt Lake City Emergency Proclamation No. 2 of 2020 (2)(b).
Planned Development & Design Review
Central Station West Apartments
Petition Number: PLNPCM2020-00187 & PLNPCM2020-00647
Zoning District: GMU – Gateway Mixed Use
City Council District: Four (4) – Ana Valdemoros
Eric Balls representing Gardner Batt LLC, has requested Planned Development and Design Review approval for the Central Station West Apartments project to be located at approximately 577 West 200 South. The proposed project is for a 65-unit apartment building on a 0.46-acre (20,000 square feet) parcel. The proposed building will be six stories in height. The property is located in the G-MU – Gateway-Mixed Use zoning district. The G-MU zoning district requires Planned Development approval for all new principal buildings and uses. In addition, Design Review approval has been requested in to address some design aspects of the building.
Project Location
Approximately 577 West 200 South.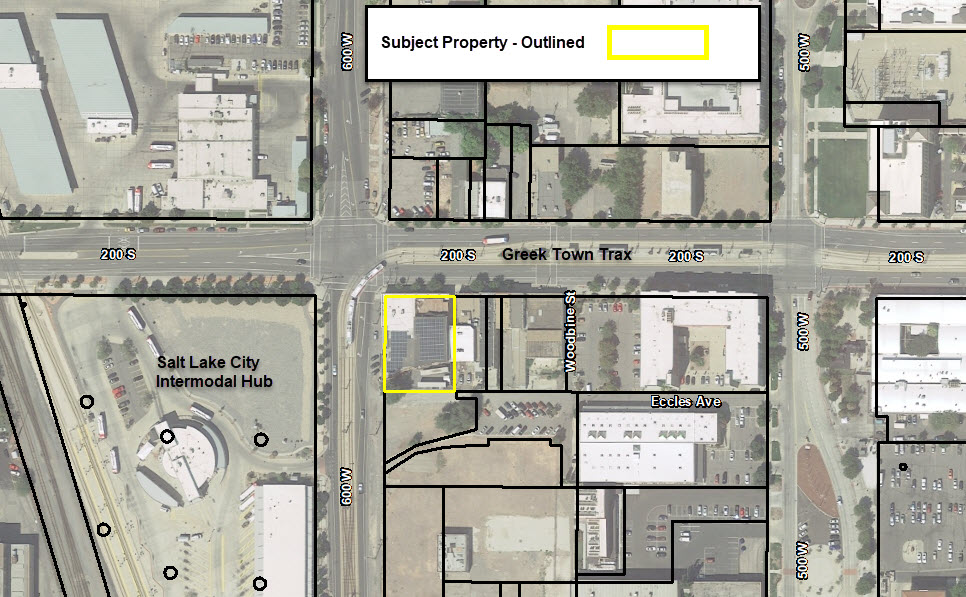 Additional Information
Next Steps
The Planning Division is in the process of obtaining public comment on this project to help identify concerns and issues from the public.
Notice has been sent to the Chairs of the community organizations for this area.
The Planning Commission will hold a public hearing to make a decision on the submitted proposal.
The Planning Commission public hearing will be scheduled at a future date.
Public Comments and Questions
The public comment period closed September 7, 2020. For additional information on this project please contact the staff planner.
David J. Gellner // david.gellner@slcgov.com // 801-535-6107
(phone numbers are currently available for voicemails only)
Please note that public comments will still be accepted up until the date of the Planning Commission public hearing.
---
During and following this comment period, the Planning Division will evaluate the proposal against the applicable zoning standards, taking into consideration public comments as they relate to the standards, and develop a recommendation for the Planning Commission.