This Online Open House will provide an opportunity for you to review information about the proposal and provide any questions or comments. This Open House meeting will be an electronic meeting pursuant to the Salt Lake City Emergency Proclamation.
Planned Development and Subdivision – 1159 E 1300 S
Petition Number: PLNPCM2020-00681 and PLNSUB2020-00683
Zoning District: R-1/5,000 Single-Family Residential
City Council District: District 5, Darin Mano
Salt Lake City has received a request from Anthony Reilly, property owner, seeking approval for a Planned Development and Subdivision at 1159 E 1300 S. The property is in the R-1/5,000 Single-Family Residential zoning district. The existing house will remain, and a new single-family home will be built on the second lot. Planned Development approval is required due to the requested modified setbacks, lot size, and lot width. There may be other zoning-related items that arise during the review process.
Project Location
Located at approximately 1159 E 1300 S.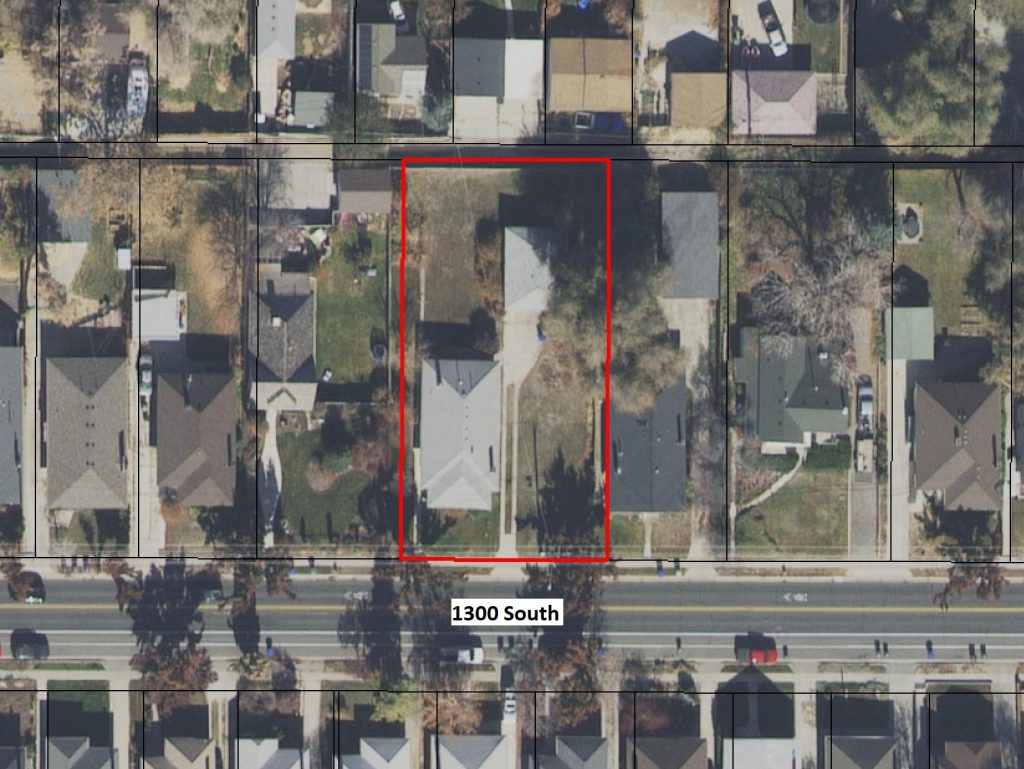 Additional Information
Next Steps
The Planning Division is in the process of obtaining public comment on this project to help identify concerns and issues from the public.
The project will be reviewed as a Planned Development and Subdivision proposal by Staff and will be scheduled for a public hearing at an upcoming Planning Commission meeting.
Additional information including the date, agenda, and staff report will be posted as they are available.
Public Comments and Questions
The public comment period closed November 16, 2020. For additional information on this project please contact the staff planner.
Amanda Roman // amanda.roman@slcgov.com // 385-386-2765
(phone numbers are currently available for voicemails only)
---
During and following this comment period, the Planning Division will evaluate the proposal against the applicable zoning standards, taking into consideration public comments as they relate to the standards, and develop a recommendation for the Planning Commission.