This Online Open House will provide an opportunity for you to review information about the proposal and provide any questions or comments. This Open House meeting will be an electronic meeting pursuant to the Salt Lake City Emergency Proclamation.
T-Mobile Telecommunications Tower Expansion at Conditional Use at 1260 W North Temple
Petition Number: PLNPCM2020-00670
Zoning District: TSA-SP-C
City Council District: One – Represented by James Rogers
Larson Quick, with Rage Development, who is representing T-Mobile, is seeking conditional use approval to modify an existing telecommunication tower to add 10 new antennas for a total of 12 antennas on the tower. The proposal also includes additional site support cabinets on the ground level. The proposal does not include extending the height of the pole, which is currently 75 feet.
Project Location
Located at approximately 1260 W North Temple.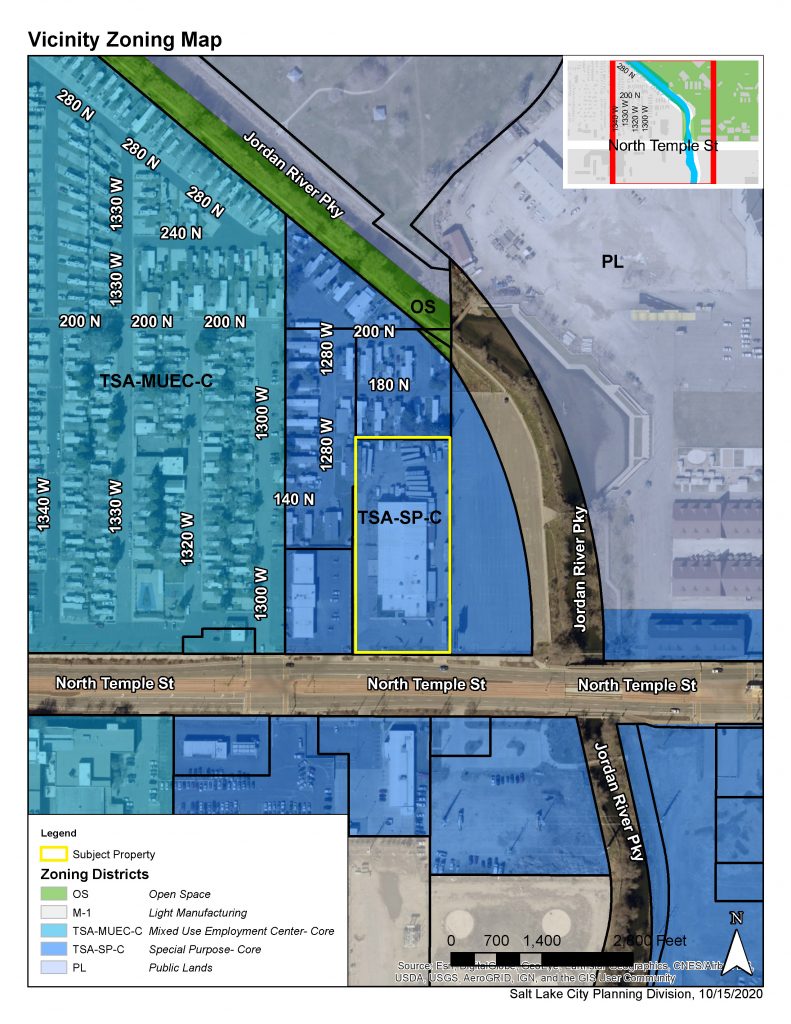 Additional Information
Next Steps
The Planning Division is in the process of obtaining public comment on this project to help identify concerns and issues from the public.
Notice has been sent to the Chair of the community organizations for this area.
The Administrative Hearing Officer will hold a public hearing to make a decision on the submitted proposal.
The Administrative public hearing will be scheduled at a future date.
Public Comments and Questions
The public comment period closed October 19, 2020. For additional information on this project please contact the staff planner.
Krissy Gilmore // kristina.gilmore@slcgov.com // 801-535-7780
---
During and following this comment period, the Planning Division will evaluate the proposal against the applicable zoning standards, taking into consideration public comments as they relate to the standards, and develop a recommendation for the Planning Commission.