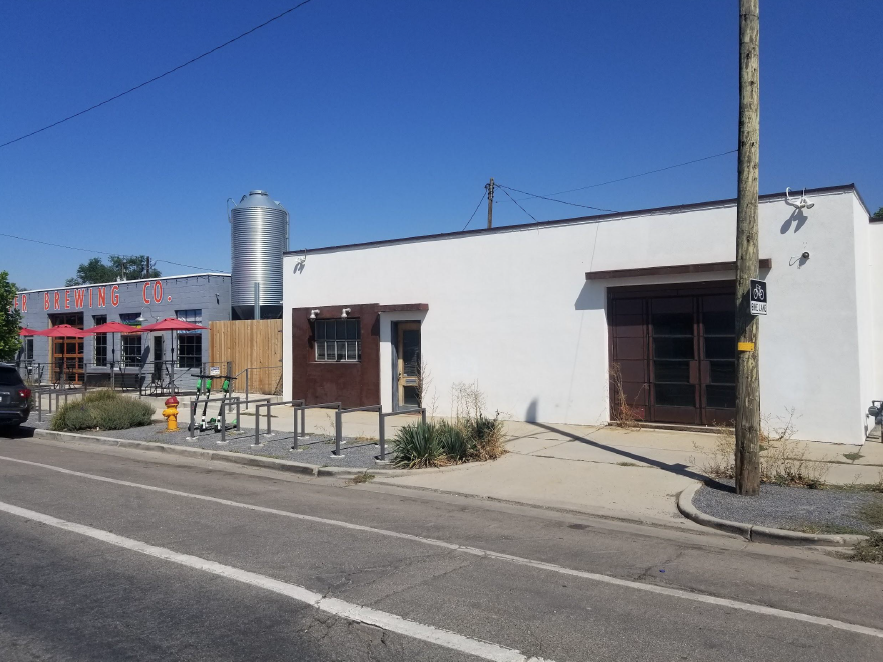 Conditional Use
Fisher
Brewery Expansion – Conditional Use
Petition Number: PLNPCM2021-00714
Existing Zoning: D2 – Downtown Support District
Council District: 4, Represented by Ana Valdemoros
Salt Lake City has received a Conditional Use request to expand an existing small craft brewery and taphouse tasting room (Fisher Brewery) located at 316 & 324 West 800 South to the eastern neighboring properties (312 West 800 South and 774 South 300 West). The proposed expansion will utilize the existing buildings and has plans to add a bar use.
As part of this process, the applicant is required to solicit comments from the Ball Park and Central 9th Community Councils. This type of application requires approval from the Administrative Hearing Officer. A hearing with the Administrative Hearing Officer has not been scheduled. Below are documents attached with information submitted by the applicant relating to the project to facilitate your review as well as an information sheet that outlines the project area clearly.
Project Location
Located at approximately 774 South 300 West and 312 West 800 South.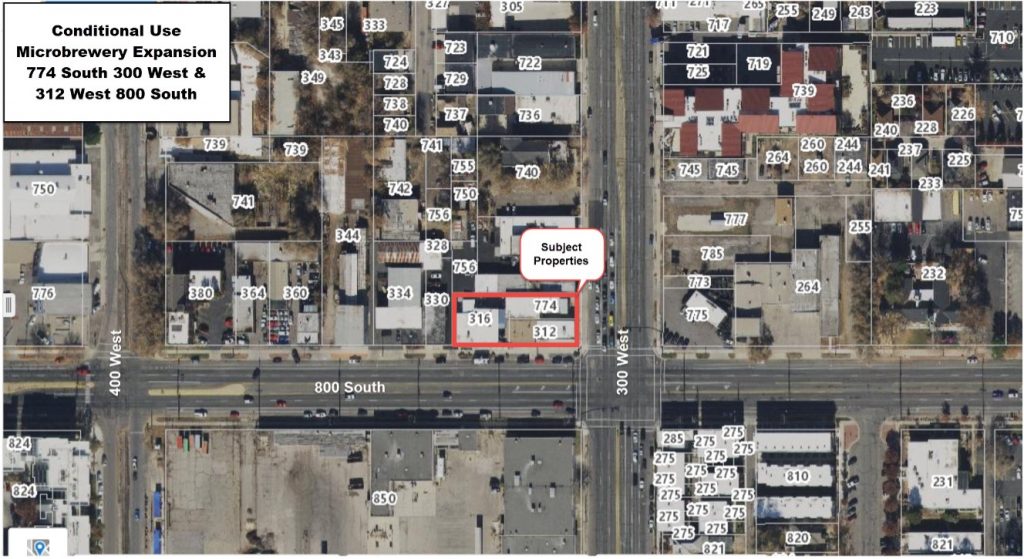 Additional Information
Public Comments and Questions
The public comment period closed October 14, 2021. For additional information on this project please contact the staff planner.
Anna Anglin // anna.anglin@slcgov.com // 385-272-2879
During and following this comment period, the Planning Division will evaluate the proposal against the applicable zoning standards, taking into consideration public comments as they relate to the standards, and develop a recommendation for the Planning Commission and City Council.