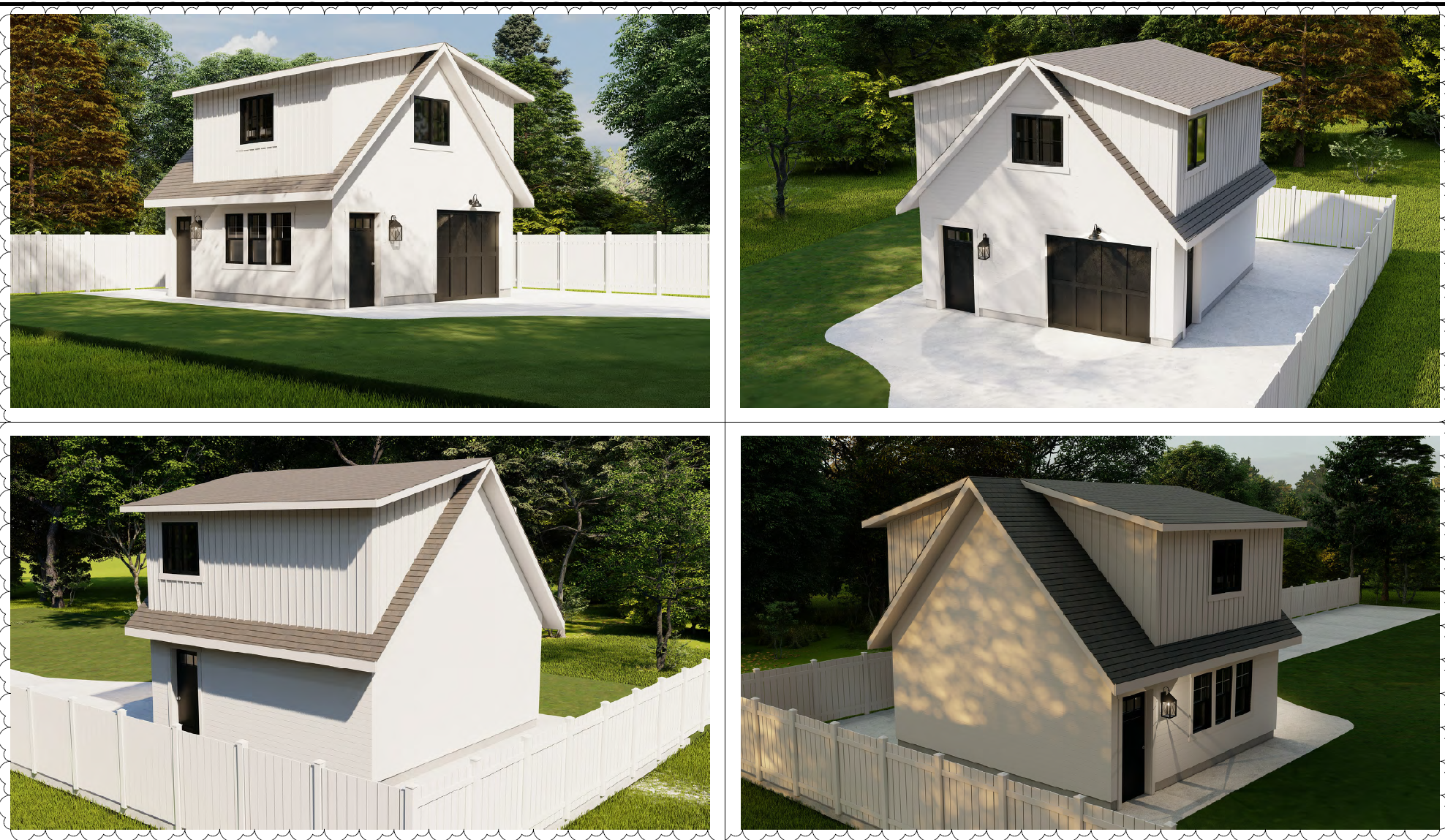 Conditional Use Permit
Sherman Avenue ADU
Petition Number: PLNPCM2021-00969
Zoning District: R-1/5,000 Single-family Residential Zone
Council District: District 5, Represented by Darin Mano
Salt Lake City has received a request from Angela Wright, the property owner, seeking Conditional Use approval for an Accessory Dwelling Unit (ADU) at approximately 529 East Sherman Avenue in the R-1/5000 Single-Family Residential zoning district. The ADU is proposed in a detached garage on the subject property and will be located in the rear yard. There is an existing detached garage which will be demolished and replaced with a new detached garage with the ADU on a second level.
Project Location
Located at approximately 529 East Sherman Avenue.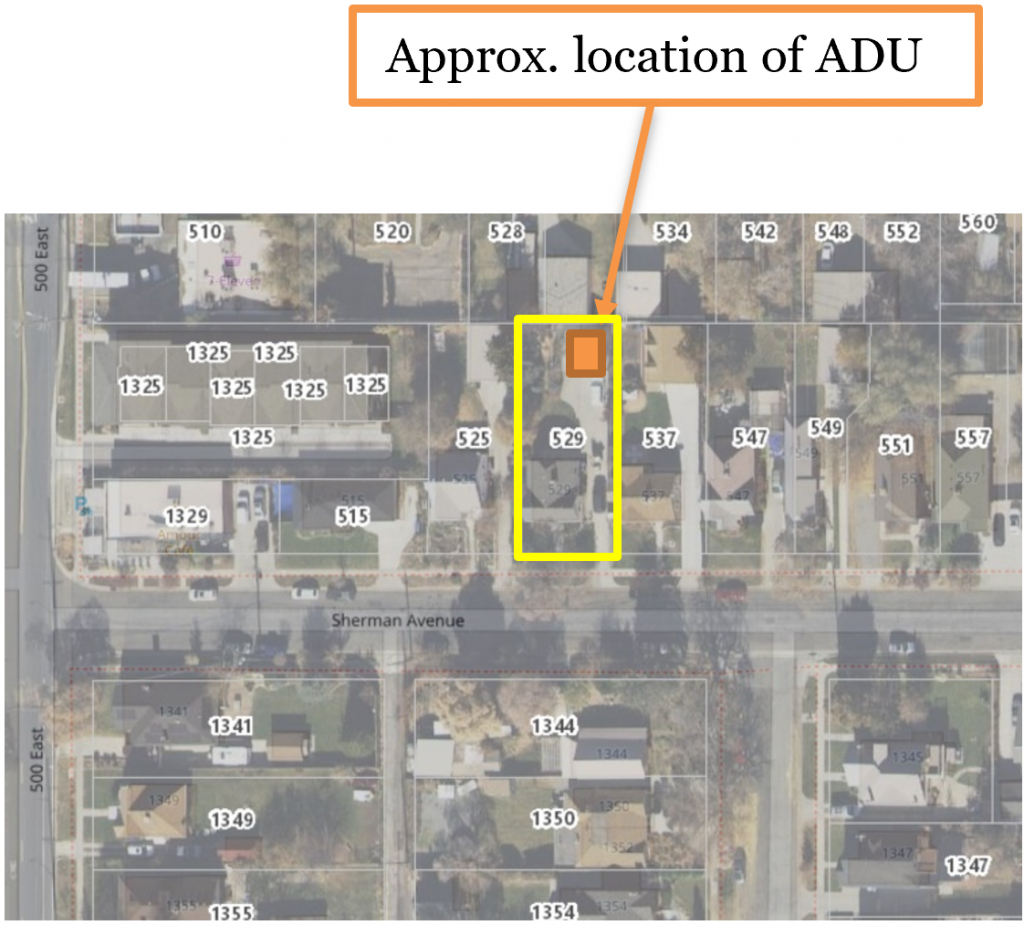 Additional Information
Next Steps
The project will go before the Planning Commission during a public hearing where the Commission will consider the request and issue a decision.
Public Comment Period: Open October 5, 2021 – November 26, 2021.
Public Comments and Questions
We want to hear from you! To submit a comment or question please contact the staff planner via email or leave a voicemail, your questions will be answered within a week after the comment period has ended.
Start of Public Comment Period: October 5, 2021
End of the Public Comment Period: November 26, 2021
Caitlyn Tubbs // caitlyn.tubbs@slcgov.com // 801-535-7706
During and following this comment period, the Planning Division will evaluate the proposal against the applicable zoning standards, taking into consideration public comments as they relate to the standards, and develop a recommendation for the Planning Commission.