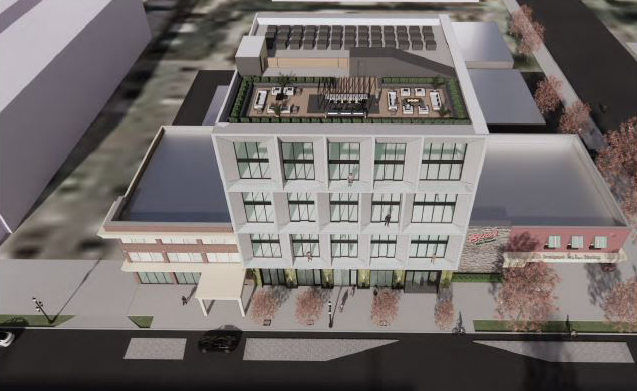 Design Review
218 W 300 S Design Review
Petition Number: PLNPCM2021-01023
Zone: D-3 Downtown Warehouse/Residential District
Axis Architects has submitted a Design Review Application. The new development proposes a multi-family building with 46 units located at 218 W. 300 S. Buildings taller than seventy-five feet (75′) but less than ninety feet (90′) may be authorized through the design review process, provided the additional height is supported by the applicable master plan, the overall square footage of the buildings is greater than fifty percent (50%) residential use and subject to the requirements of chapter 21A.59. The proposed building is approximately 88 feet tall.
Project Location
Located at approximately at 218 W 300 S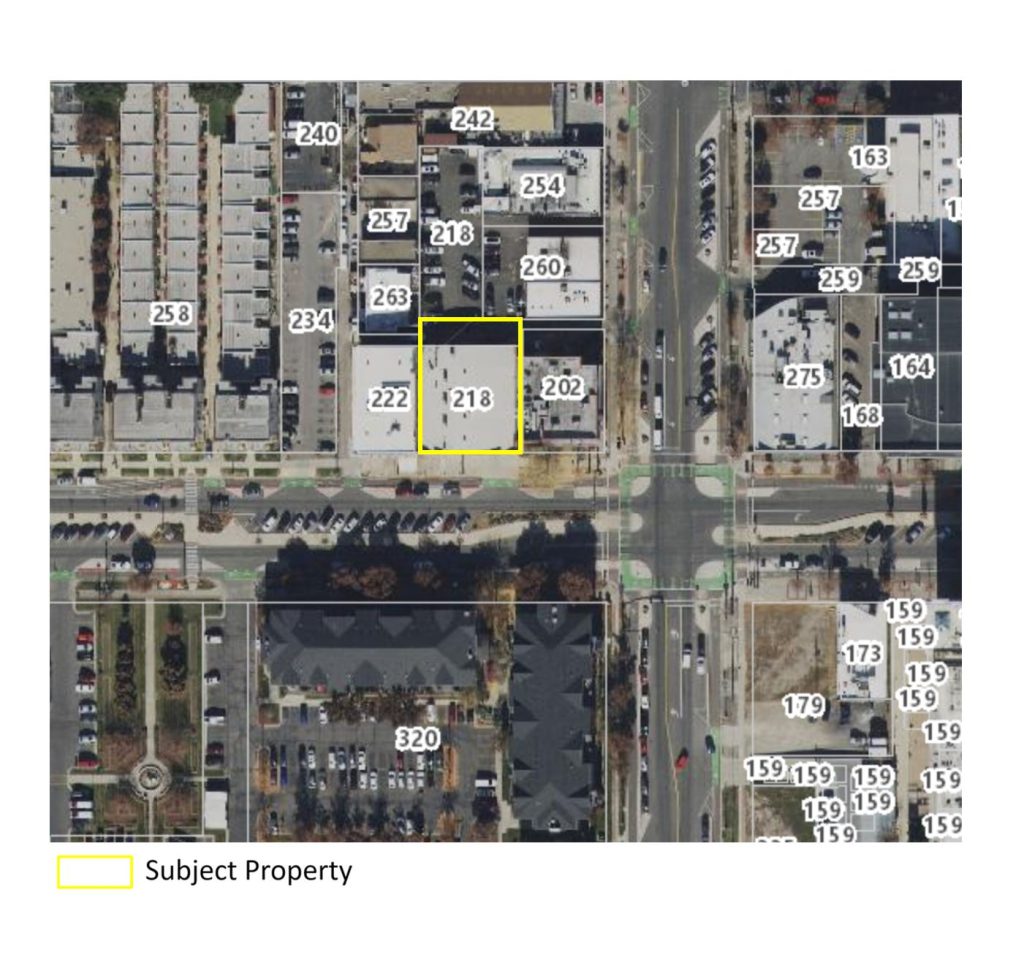 Additional Information
Next Steps
Notice of this application has been sent to the Downtown Community Council Chair for review. The council has a 45-day period to respond before a public hearing with the Planning Commission can be scheduled.
Notification has also been sent to property owners and residents within 300 feet of the project.
The Planning Commission will hold a public hearing and will make a decision to approve or deny the Design Review proposal. The Planning Commission public hearing will be scheduled at a future date.
The Planning Division is in the process of obtaining public comment on this project to help identify concerns and issues from the public.
Public Comments and Questions
The public comment period closed on March 4, 2022. For additional information on this project please contact the staff planner.
Meagan Booth // meagan.booth@slcgov.com // 801-535-7213 (currently available for voicemails)
During and following this comment period, the Planning Division will evaluate the proposal against the applicable zoning standards, taking into consideration public comments as they relate to the standards, and develop a recommendation for the Planning Commission.