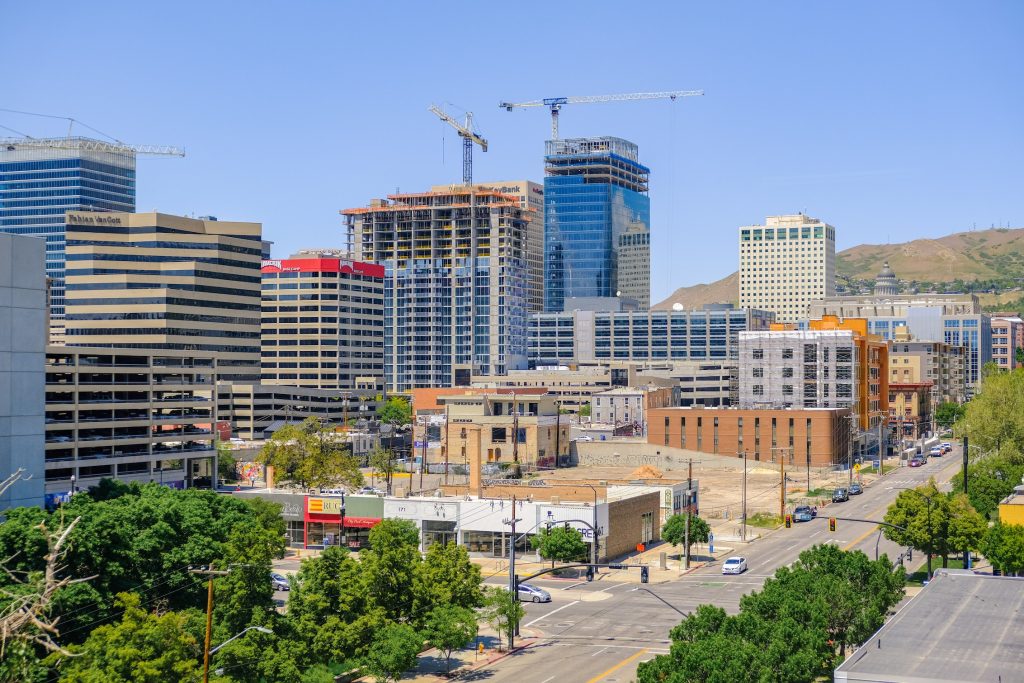 Salt Lake City Building Height and Pedestrian Land Use Code Update
Visual Preference Study
Hello Salt Lake City Residents!
Salt Lake City has initiated a process of updating zoning code sections in the downtown area to address building heights and elements that impact public spaces.
As part of the process, we have put together a survey to collect feedback from Salt Lake City residents and the community. Results from this survey will help inform the development of zoning standards. Your input is critical to ensuring the project is based on Salt Lake City's values. Eventually, the standards will be adopted into the City's regulatory documents.
The following visual preference survey is being used to provide photos and 3D models that help depict design characteristics of individual buildings and how these shape the built environment and the city's form. Questions will help to gauge preferences as they relate to building heights as well as how building frontages, massing, and forms interact with the streetscape to contribute to a comfortable walking or wheeling experience.
This survey will take approximately 20 minutes to complete. Should you have any questions or would like more information about this project, please contact Kelsey Lindquist by phone at 385-226-7227 or email at kelsey.lindquist@slcgov.com.