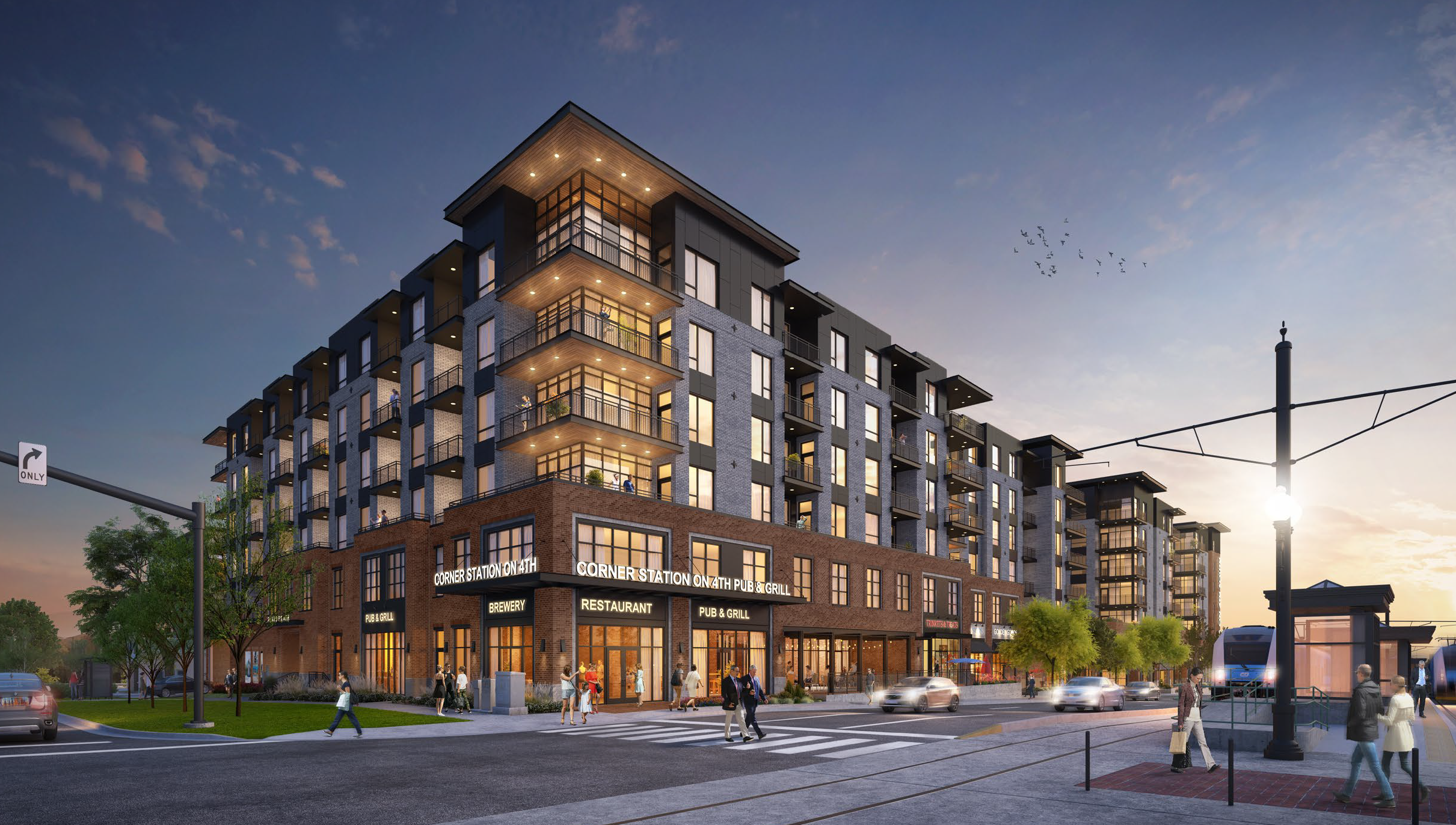 Design Review
9th East Mixed-Use and Multi-Family
Petition Number: PLNPCM2023-00354
Zoning District: TSA-UN-C
Council District: District 4, Ana Valdemoros
The petitioner, Adam Ford of The Richardson Design Group, on behalf of the property owner and management company, RD Management, are seeking Design Review approval to redevelop the property located at the southwest corner of the intersection of 400 South and 900 East with residential and commercial space. The proposal includes 264 residential units and approximately 16,000 square feet of commercial space. The applicant is requesting a Design Review by the Planning Commission to allow for a street-facing façade length greater than 200 feet for the 400 South elevation and for a reduction in the requirement for 60% glass on the ground floor of the 900 East street-facing facade in the TSA-UN-C zoning district. The applicant is seeking the extra story of height that is permitted with a TSA Development Guideline score greater than 125.
This project was previously approved by the Planning Commission in January 2021 and an extension was granted in January 2022. The extension expired in January 2023.
Project Location
Located at approximately the southwest corner of the intersection of 400 South and 900 East.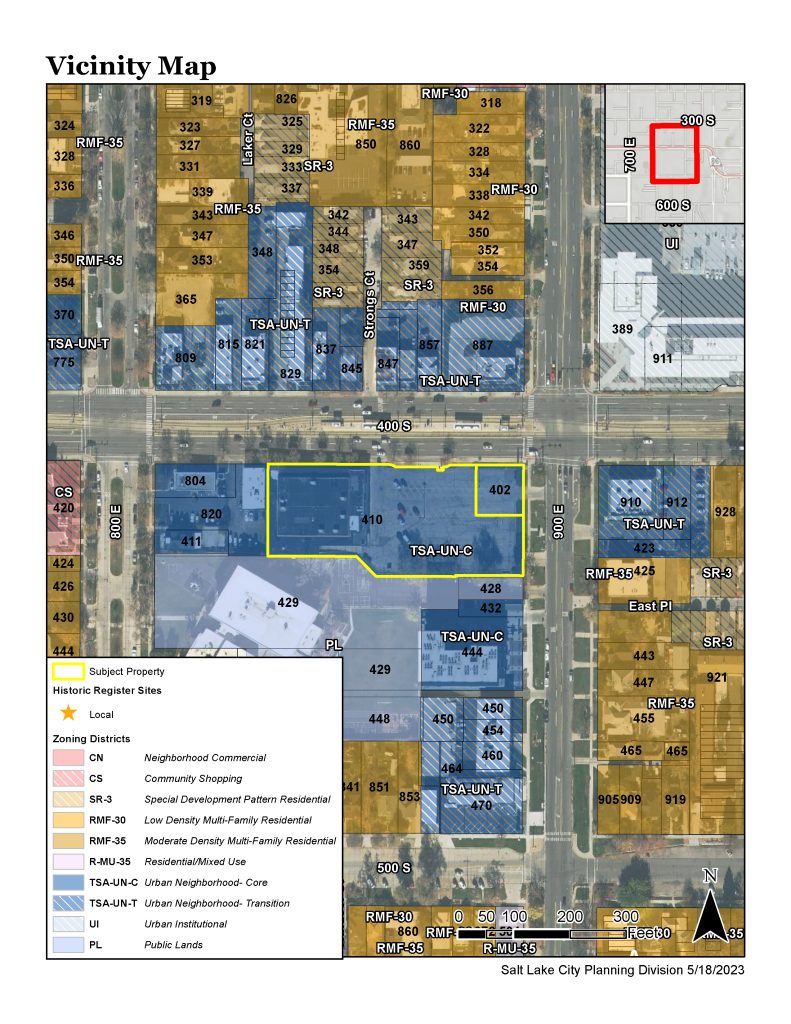 Additional Information
Next Steps
The project will be reviewed as a Design Review proposal by Staff and will be scheduled for a public hearing at an upcoming Planning Commission meeting after the end of the public comment period.
Additional information including the date, agenda, and staff report will be posted as they are available.
Public Comments and Questions
We want to hear from you! To submit a comment or question please contact the staff planner via email or leave a voicemail, your questions will be answered within a week after the comment period has ended.
Start of Comment Period: May 19, 2023
End of Comment Period: July 3, 2023
During and following this comment period, the Planning Division will evaluate the proposal against the applicable zoning standards, taking into consideration public comments as they relate to the standards, and develop a recommendation for the Planning Commission.
Sara Javoronok // sara.javoronok@slcgov.com // 801.535.7625